Russia Just Fired a Missile Farther Than Anyone Before and No One Noticed
Russia has test-fired a surface-to-air missile 50 miles farther than anyone has before, U.S. intelligence sources revealed.
With little fanfare, Russia successfully used a S-500 surface-to-air missile system to hit a target 299 miles away, which is 50 miles farther than any known test, CNBC reported.
Moscow said the system can intercept hypersonic missiles, drones and stealth warplanes like the F-22 and the F-35 and would allow it to destroy targets at near space range. The test used a modified version of the missile used in the S-300V4 surface-to-air system.
Russian President Vladimir Putin said earlier in May that he wanted to prepare the S-500 systems for mass production, giving Moscow the ability to engage multiple targets, state news agency TASS reported.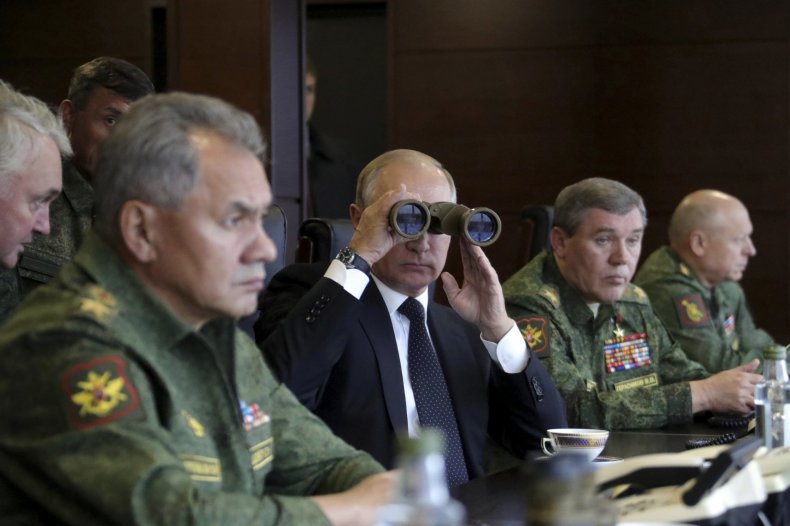 He also announced that Moscow would modernize its strategic nuclear forces and re-arm 14 regiments with Yars intercontinental ballistic missile systems by the end of the year.
The military display came after U.S. intelligence experts said last week that Moscow would have the hypersonic glide vehicle called Avangard ready by 2020.
It is able to carry a nuclear warhead and glide at the top of the atmosphere, and it is believed that no country can defend against it. CNBC reported that it had been successfully tested twice in 2016.
Also this week, Russia's ballistic missile submarine Yuri Dolgoruky tested four Bulava nuclear-capable missiles, unleashing them within 20 seconds. Russia's Defence Ministry said that the test salvo on May 22 targeted the Kura shooting range on the Kamchatka Peninsula.
The Bulava missiles can carry multiple nuclear warheads and reach a range of around 5,700 miles.
Information about Russia's missile capabilities emerged after it was reported that a Russian-owned surface-to-air missile downed Malaysia Airlines flight MH17 in 2014, over eastern Ukraine. Moscow denied responsibility.