Russia Is Key to Preventing U.S.-China Cold War: Gorbachev
Former Soviet leader Mikhail Gorbachev has called on Russia to mediate between the U.S. and China to prevent a new destabilizing cold war.
Relations between Washington, D.C. and Beijing have collapsed amid the coronavirus pandemic, which exacerbated existing tensions between the world's two largest economies.
This brewing conflict, Gorbachev told Japan's Asahi Shimbun newspaper in an article published Friday, could yet be avoided with Moscow's help. "The pandemic exacerbated a new bipolar conflict that arose as a result of increased tensions between the United States and China," the last leader of the Soviet Union explained.
"No scenario for the development of a bipolar conflict can be positive from the point of view of international politics. In the late 1980s, the principle of new thinking really found its application and proved its effectiveness in ending the Cold War," he said.
"Today it would be wise for Russia to return to the new political thinking and set as a goal to diplomatically prevent a bipolar conflict between the United States and China," Gorbachev added.
Gorbachev oversaw the collapse of the Soviet Union in the early 1990s, and has since been a vocal proponent of multilateral cooperation and arms restrictions between the world's most powerful nations. He has repeatedly urged the U.S. and Russia to support nuclear weapon control treaties and avoid diplomatic tensions.
Gorbachev's USSR was once America's greatest strategic challenge, but there is growing bipartisan agreement in Washington that China represents the most potent threat to American hegemony.
President Donald Trump has normalized tough talk and action on China, which has been supercharged by the COVID-19 pandemic. Trump and his allies have blamed Beijing for failing to contain the virus and the president has vowed to make China pay for its alleged failings.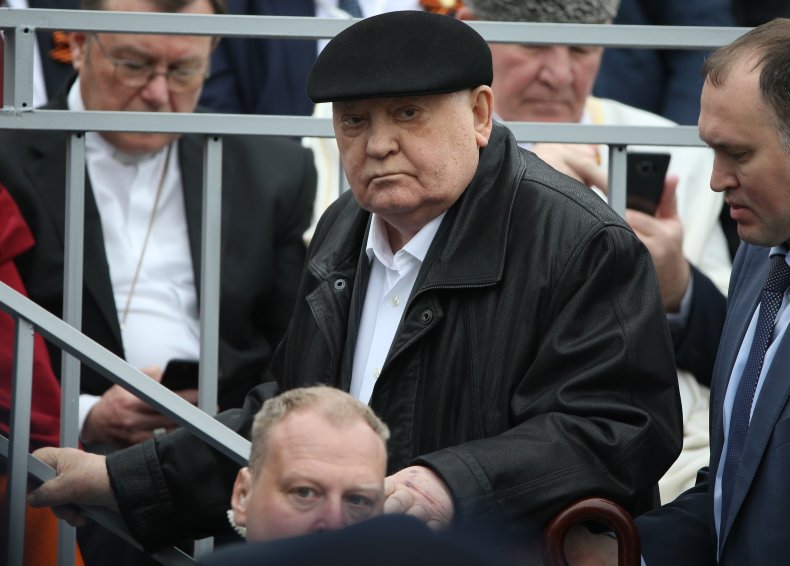 China has framed the administration's criticism as a racist attempt to dodge blame for the pandemic's spread in the U.S., where more than 200,000 people have been killed by the virus to date.
The coronavirus blame game is part of a wider U.S.-China strategic confrontation. Trump and China hawk lawmakers are pushing for a broad "decoupling" from Beijing, reversing economic and technological integration with China, containing its growing influence and pressing the country on its myriad human rights abuses.
Democratic presidential nominee Joe Biden is also trying to bolster his China-skeptic credentials ahead of November's election, having been accused of being soft on Beijing as part of President Barack Obama's two administrations.
Trump has urged voters to plump for his more aggressive China policy, claiming—without explaining what he meant—that China "will own our county" if Biden is elected.