Russia Admits Loss of Key Putin Ally as Kremlin Clears Out Military Leaders
Russia has confirmed that a key adviser to President Vladimir Putin has left his post following a report earlier this week that Valentin Yumashev had left his long-time role.
Dmitry Peskov, Putin's press secretary, confirmed on Thursday that Yumashev was no longer advising the Russian president, according to a report from Russian agency RIA Novosti.
"You asked me about Yumashev, here I can confirm, indeed, a few months ago he stopped being an adviser on a voluntary basis," Peskov told reporters.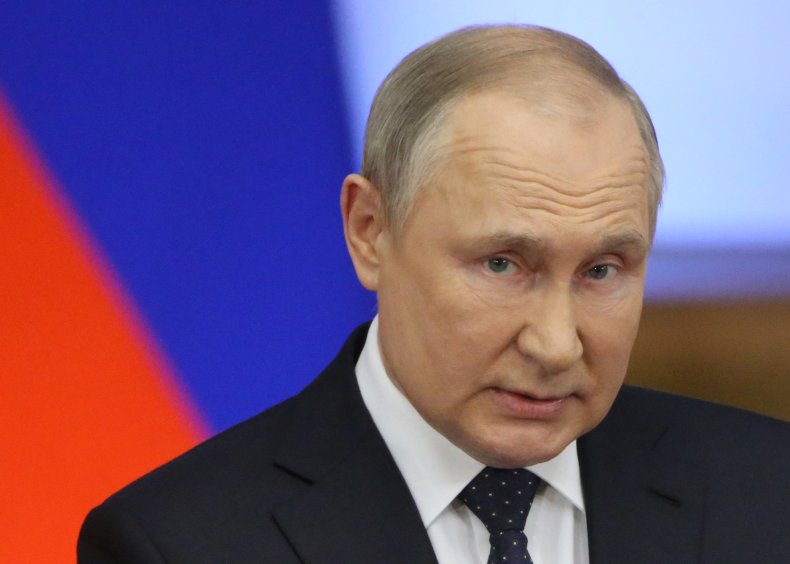 Yumashev is the son-in-law of former Russian President Boris Yeltsin—whom Putin succeeded in 1999—and is considered a key figure in Putin's rise to power in the country.
The confirmation of his departure comes following a report that Putin had dismissed five generals and one police colonel from the Ministry of Internal Affairs amid the ongoing invasion of Ukraine.
Reuters reported on Monday that Yumashev had left his position in April, citing people familiar with the matter. That now appears to have been confirmed.
On Thursday, Peskov was asked about the fact that Yumashev's departure was not previously announced and about the publication of an order for his resignation.
"From the point of view of personnel, this was formalized, such documents are usually not published so widely," Peskov said.
Reuters had pointed out in its Monday report that Yumashev's position as Putin's adviser was not paid and that he had a limited impact on the Russian president's decision-making.
Nonetheless, Yumashev is a high profile figure who previously advised Yeltsin and is married to the late Russian president's daughter, Tatyana. Yumashev is reported to have given Putin his first job in the Kremlin in 1997 and to have recommended Putin to Yeltsin as a successor.
No reason has been provided for Yumashev's departure but his daughter posted a Ukrainian flag and antiwar message to Instagram on February 24—the day the Russian invasion of Ukraine began.
On Wednesday, Moscow-based media group RBC reported that Putin had fired five generals and a police colonel by decree. The apparent firings are the latest in a series of dismissals since the war began.
The U.K. Ministry of Defense said on May 19 that Putin had fired two senior commanders—Lieutenant General Serhiy Kisel, who had commanded the 1st Guards Tank Army, and Vice Admiral Igor Osipov of the Black Sea Fleet.
Though Russia failed to take the Ukrainian capital of Kyiv in the first stages of the conflict, the fighting is now focused in the eastern Donbas region where it is believed Russian forces may soon take full control of the city of Severodonetsk.
Update 06/02/22 9:15 a.m. ET: This article was updated to include more information.