Russia's Manpower Challenges in Ukraine 'Increasingly Severe': U.K.
Russia is experiencing "increasingly severe" challenges in terms of manpower shortages on the front line of the Ukraine war, British intelligence has said.
In its daily intelligence update on Friday, the British Ministry of Defense said that the Kremlin-linked private military company the Wagner Group has been on a recruitment drive for Russian convicts to serve in Ukraine since "at least July."
It said that cadets were likely being deployed to support the war, suggesting that this was in response to Russia's manpower issues becoming more challenging.
"Prisoners have been offered commutation of their sentences as well as cash incentives," the defense ministry said.
"This has been reinvigorated, with recently posted video highly likely showing Wagner owner Yevgeny Prigozhin making a recruitment pitch to prisoners. In the video, Prigozhin emphasises that he is only seeking 'fighters for assault units'."
The footage emerged this week and was verified by the BBC, showing Prigozhin, the head of the mercenary group, speaking with prisoners about serving in Ukraine.
Prigozhin said in the video that "nobody goes back behind bars" if they serve in the Wagner Group, despite there being no Russian law that allows commutation of prison sentences in exchange for mercenary service, the BBC reported on Thursday.
"If you serve six months (in Wagner), you are free," Prigozhin said, but that desertion was "a sin."
"If you arrive in Ukraine and decide it's not for you, we will execute you," he said.
Separately, Russian military academies are shortening training courses and bringing cadets' graduation dates forwards, the British intelligence update said.
"This is almost certainly so cadets can be deployed to support the Ukraine operation. The impact of Russia's manpower challenge has become increasingly severe," the ministry said.
"The acceleration of officer cadets' training, and Wagner's demand for assault troops suggests that two of the most critical shortages within the military manning crisis are probably combat infantry and junior commanders."
Newsweek has contacted the Russian defense ministry for a response to the daily British assessment, which emphasizes Moscow's losses and Kyiv's gains.
In March, U.S. officials said that Moscow was recruiting mercenaries skilled in urban combat in Syria to find in Ukraine, hoping that their expertise will deal Kyiv a heavy blow. Russia has been operating inside Syria, an ally, since 2015.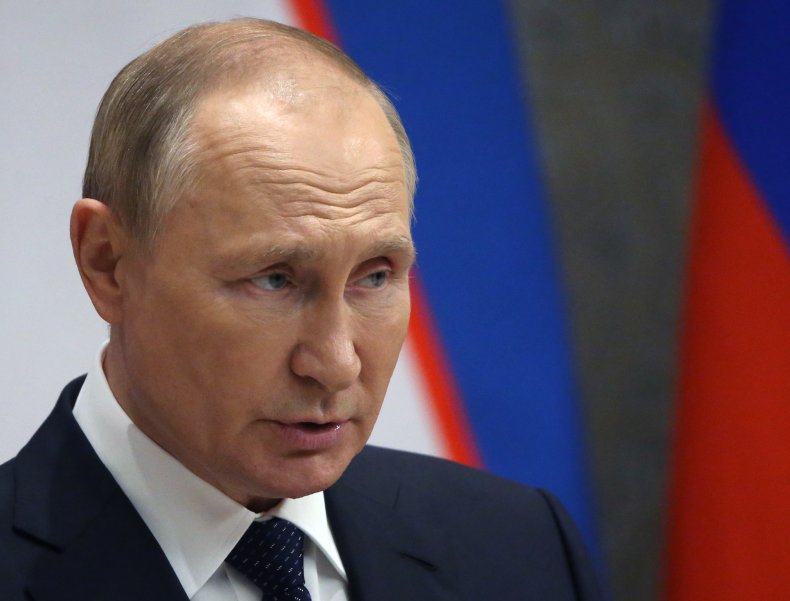 An article by Christopher Faulkner, an assistant professor of national security affairs at the U.S. Naval War College, published on The Conversation on Thursday said that Russia's reliance on mercenaries in Ukraine suggests that it has a weak military.
"As a scholar who researches private military companies, I think these groups' increasing visibility in Ukraine reveals the tenuous status of Russia's military efforts, as well as Moscow's shaky domestic political situation," Faulkner wrote.
"Ultimately, the use of these groups shows that Russia's manpower shortages have become a liability in its war in Ukraine," he said.
Ukraine has been gaining ground in counteroffensives in recent days against Russia in the northeastern region of Kharkiv, home to the country's second largest city of the same name, and the southern Kherson region, strategically important due to its proximity with the Russian-occupied Crimean Peninsula.