Russia Seeks to Gain on New Middle East Power with Military Sales
Russia has sought to expand its defense industry ties in the Middle East, capitalizing on its rising regional influence to strike new arms sales and explore new joint ventures.
More than 1,200 firms from around the world were set to appear at the Dubai Air Show, showcasing aerospace technology among various nations seeking lucrative contracts and deals. Nearly 30 Russian companies were among the participants and, as of Monday, Moscow already managed to score some prospective endeavors, especially with host nation the United Arab Emirates.
Among the arrangements discussed were potentially supplying the UAE with the Orion-E MALE spy drone, MiG Mi-38 helicopters and Sukhoi Su-35 "fourth-plus-plus-generation" fighter jets, as the state-run Tass Russian News Agency reported. Turkey has also flirted with the idea of buying Su-35s in the wake of its purchase of the S-400 surface-to-air missile system, a state-of-the-art defense Saudi Arabia was also in talks to acquire following a recent missile and drone attack blamed on Iran.
With Russia's weapons getting more attention than ever, the United States has attempted to discourage prospective buyers with the threat of sanctions. At the Dubai Air Show, yet another country, Egypt, expressed interest in the Su-35, a move that State Department Political-Military Affairs Assistance Secretary R. Clarke Cooper warned Monday placed the North African nation "at risk of sanctions and it puts them at risk of loss of future acquisition," according to the Associated Press.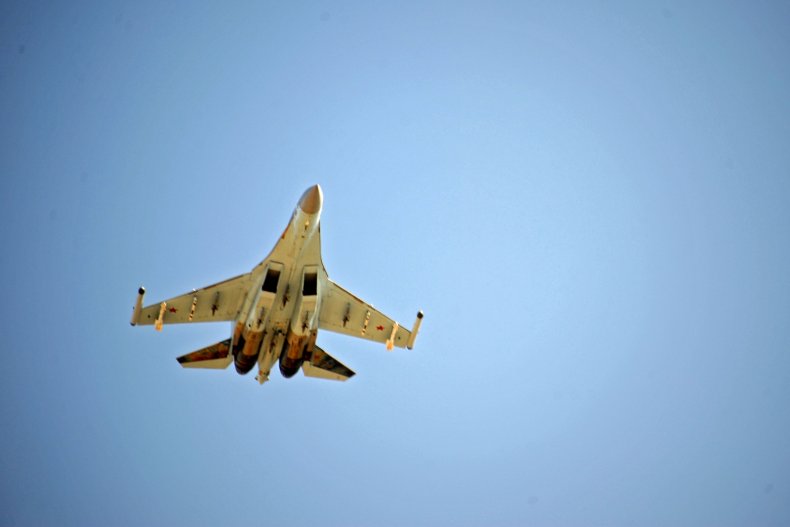 While India has also entered a contract to purchase the S-400, only China has been sanctioned by the U.S. for its acquisition of the system, along with Su-35 components. The sanctions were triggered as a result of the 2017 Countering America's Adversaries Through Sanctions Act (CAATSA), which blacklisted Russia, along with Iran and North Korea.
Two years after the passage of this law, however, Moscow has continued to forge new defense-oriented relationships and bolster existing ones. In addition to recent aerospace agreements, Russia's Federal Service for Military and Technical Cooperation told Tass Monday that the country had also completed the first stage of delivering T-90S to Iraq, another Middle Eastern nation with close U.S. security ties.
Speaking at the event in Dubai, state-owned holding conglomerate Rostec CEO Sergei Chemezov said Sunday that the country's defense industry expected to take in some $13.5 to $13.7 billion in export revenue by the end of the year, with some $11 billion already confirmed, Aviation Week reported. He said that, despite CAATSA), Russia recorded record gains last year in exporting military technology and that "this year we will have even higher, but at least no less."
The U.S., however, still remains by far the world's foremost arms dealer. While the Stockholm International Peace Research Institute estimates Russia sold roughly $6.4 billion worth of weapons last year, the U.S. sold about $10.5 billion, most of which went to countries in the Middle East, an arena in which Moscow was increasingly being seen as a leading diplomatic power.
Though President Donald Trump has called for an end to "endless wars" waged by the U.S. in the Middle East and beyond, the Pentagon maintains thousands of troops in Qatar, Kuwait, Iraq, the UAE and Jordan. Trump has also deployed additional troops to Saudi Arabia in order to counter perceived aggression from Iran and, though the president withdrew a number of soldiers stationed in northern Syria as part of a U.S.-led campaign against the Islamic State militant group (ISIS), he sent additional forces to maintain control of oil fields in the east.
Moscow, backed by Damascus and Tehran, has long called for the Pentagon to withdraw entirely from Syria, considering U.S. presence there illegal. Throughout Russia's campaign in the country, it has maintained contact with nearly every actor, giving it a diplomatic advantage over the U.S., which has refused to engage in talks with the Syrian government or its other ally, Iran.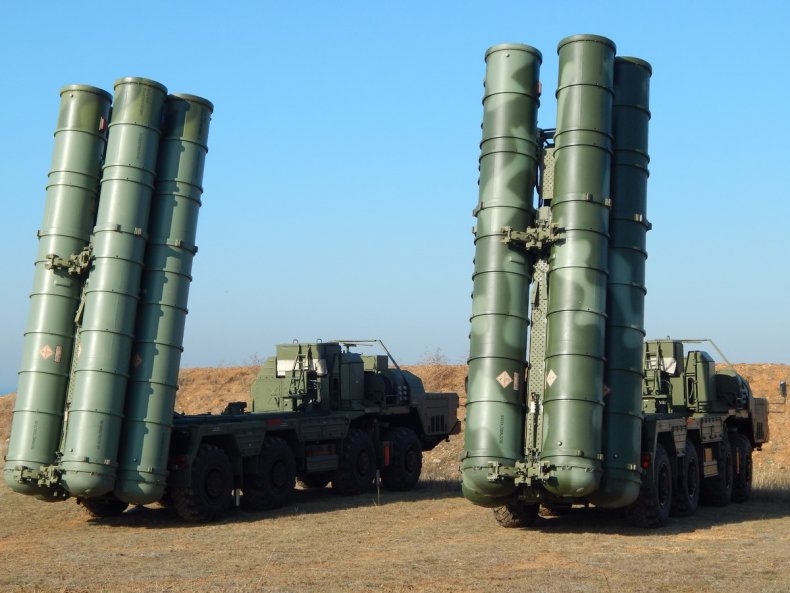 The U.S. exit came as NATO ally Turkey mobilized allied Syrian rebels to attack Pentagon-supported, Kurdish-led Syrian Democratic Forces who then struck a deal with the Syrian government and its chief military backer, Moscow. Russian forces have since assumed command of several abandoned U.S. outposts and has sought to act as a referee between the Syrian government, the Syrian Democratic Forces and Turkey, though violence has persisted.
Though Moscow and Ankara's ties have warmed considerably in recent years, the two may again be on the opposing ends of regional violence. In Libya—another country largely torn by violence since a 2011 West-backed uprising—Turkey has boosted support for the United Nations-recognized Government of National Accord, while recent reports have suggested a rise in the number of Russian private military contractors supporting Libyan National Army leader Field Marshall Khalifa Haftar as he besieges the capital of Tripoli.
Haftar has received backing from the UAE, where the Libyan military leader visited Thursday, and Egypt, which the Kremlin announced Monday may receive a state visit from Putin next year. Also on Thursday, State Department officials met with Government of National Accord representatives in Washington, calling on Haftar to end his offensive and offering "support for Libya's sovereignty and territorial integrity in the face of Russia's attempts to exploit the conflict against the will of the Libyan people."
Days earlier, Russian Foreign Minister Sergey Lavrov rejected the idea that Moscow was seeking to replace Washington's ambitions to become the Middle East's "policeman," dismissing his as "a sheriff mentality" and a "Western invention" that helped to destabilize the region. Asked if the West were to be blamed for everything, including the crises in Iraq, Libya and Syria, Lavrov told reporters, "No, not for everything. Just for its own mistakes."