Russia Must Defend the Internet From 'Same Sex Values' and Pedophiles: Minister
Russia must defend itself online from terrorists, child abusers and the imposition of "same-sex values," the country's top diplomat has said.
Speaking at a student conference in Belarus on Tuesday, Russia's Foreign Minister Sergey Lavrov claimed he was in favor of using the internet freely and responsibly but the government could not merely trust online users to behave on the web.
"Terrorists use the net too," Lavrov said, according to a transcript by the foreign ministry. "This is a complicated issue. I am not a professional but I am convinced that professionals must find a way to minimize the risks in terrorist use of social media and other capabilities of digital technology, without harming the rights of normal citizens with regards to free communication."
Read More: Satanists and spies are turning young Russians into extremists, says Putin's adviser
"We can and we must do what is currently being done to intercept the use of social media by pedophiles, amid the preaching of same-sex values, which are crudely and openly being imposed," Lavrov said. "We will do everything so that our Christian, orthodox values are fortified against these sorts of threats."
The Russian diplomat did not explain what sort of offences he considers part of this behavior but controversial recent Russian laws have defined many kinds of public LGBT visibility as potentially damaging to children.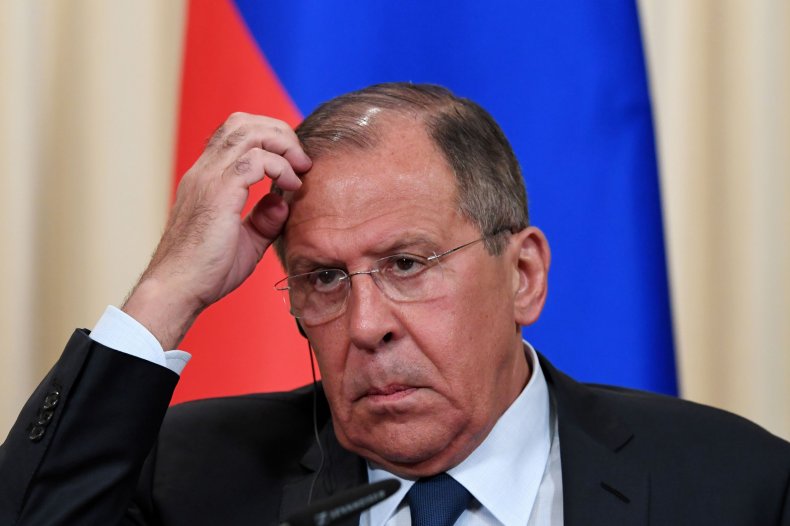 The so-called gay "propaganda" law came into effect in 2013 and introduced new punishment for positive portrayals of same-sex relationships. While homosexuality is not illegal in Russia, the new law has set a precedent for removing symbols of LGBT pride and educating children about same-sex relationships. The law regards such activity as a campaign of persuasion that is not appropriate and potentially harmful for minors.
Human rights groups have repeatedly called for the law's repeal as it reinforces an already prevalent atmosphere of homophobia in Russia and instead creates more risks by making LGBT Russians invisible. Earlier this month Human Rights Watch chronicled the eighth case of censorship under the law with the closure of a site full of information about the spread and prevention of Russia's HIV epidemic.
Conservative pundits frequently present LGBT pride and equality as a foreign import, while arguing that Russia's conservatism on the matter is a trait more consistent with the nation's mores.
The vast majority of Russians (83 percent) told independent pollster the Levada Center that they found same-sex relationships reprehensible "always" or "almost always." This is an uptick of nearly 20 percent in the last two decades, during which President Vladimir Putin has almost entirely been at the country's helm.