Satanists, Spies Are Turning Young Russians Into Extremists, Says Putin Aide
Foreign spies, opposition groups and Satanists are to blame for young Russians turning to extremism, one of the Kremlin's top security advisers has said.
Speaking at an event dedicated to discussing the spread of "destructive views" among the youth of today, the head of Russia's security council Nikolai Patrushev accused a range of groups of leading young people astray.
"Among the number of factors that form the foundation for the emergence of extremist actions among the youth are domestic issues… as well as the activity of intelligence services and organizations from other countries, along with Russian opposition structures that follow their lead," Patrushev said, state news agency Itar-Tass reported.
These groups are allegedly working to "ruin the moral basis, historical foundation and patriotic traditions" of Russia, according to Patrushev. He did not give any examples of which countries or opposition conspire to do so and in what way this activity materializes.
Related: Vladimir Putin's $4 billion bridge to Crimea is open and he drove a truck on it
"We must harshly intercept attempts to draft minors… in illegal public events but also in destructive organizations that include religious organizations, totalitarian sects preaching ideas such as neo-paganism, occultism or satanism," Patrushev said, according to state news agency RIA Novosti.
Russia is on high alert for attacks by extremists such as the militant group Islamic State (ISIS), in whose ranks approximately 3,417 Russian nationals were fighting according to a report last year. A suicide blast in St. Petersburg's Metro killed 15 people last year and injured many more, in the deadliest such attack on Russian soil in four years.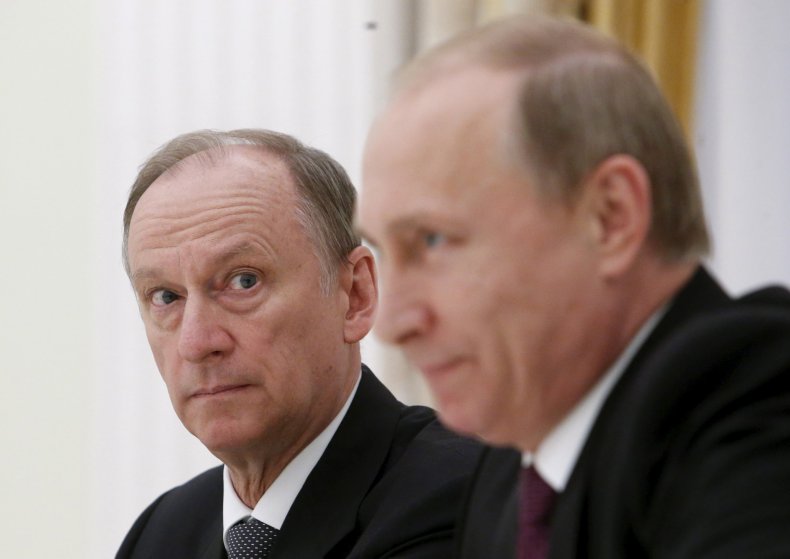 Russian officials frequently condemn such violent radicals in the same breath as peaceful groups opposed to the government who rely on support from the younger generation. Authorities often regard opposition rallies as illegal public activities, after stepping up control over public assembly.
Since 2012, the Russian government has introduced controversial new rules and punishments for public protest, that include huge fines and jail sentences. Police also frequently detain prominent opposition activists prior to planned protests or deny anti-government groups permits to assemble in public spaces.
Moscow officials have repeatedly tried to deride opposition activist Alexey Navalny for including students in his protests. He has argued in turn that he will not stop young people from marching alongside him, especially when ruling party United Russia has many programmes courting young Russians.
Accusing authorities of hypocrisy in a video addressing the allegations last summer, Navalny said he is "proud" that students choose to watch his anti-corruption investigations on YouTube, rather than pro-government "propaganda."
"So it is not too early to put a rifle in their hands and send them off to war, but when they ask you whose money you bought that palace with, you say it is too early (for them)," Navalny said at the time.