Russia Warns NATO Is 'Approaching Our Borders,' Discusses Strategy for New Decade
Russian President Vladimir Putin gathered his national security council Friday in a bid to anticipate upcoming challenges faced by Moscow, as the country prepares for the new decade with some of the worst ties with the West and its U.S.-led NATO alliance since the dawn of the 21st century.
Addressing senior officials at the Kremlin, Putin said Friday he planned "to discuss ways and prospects for the development of the Russian military in the upcoming decade, until 2030." He said the council would "outline the tasks we will have to deal with in order to guarantee Russia's national interests and security," specifically highlighting the role of the various branches of the armed forces "in ensuring Russia's sovereignty."
"As we can see, the world is facing serious threats and challenges. There are many uncertainty factors," Putin told officials. "Technology is developing rapidly, including military technology, while competition and rivalry are growing stronger and morphing into new forms."
"There are old, smoldering conflicts in various regions of the planet, and new ones keep appearing. The leading countries are actively developing their offensive weapons." he continued. "I would like to add that the so-called 'nuclear club' is receiving new members, as you well know. We are also seriously concerned about the NATO infrastructure approaching our borders, as well as the attempts to militarize outer space."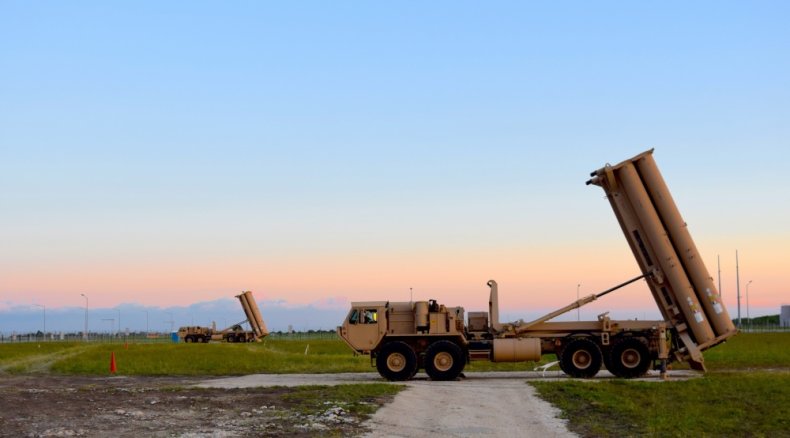 Russia's difficult relations with Western Europe dates back centuries, but NATO's origins could be traced back to the original feud between Washington and Moscow that defined a half-century of international relations. Established in 1949 as the tenous Allied coalition of World War II split across ideological lines, NATO has since more than doubled in size and vastly expanded beyond its original Cold War mission of countering the Soviet Union.
The Warsaw Pact may have disintegrated along with the communist empire in the 1990s, but NATO has begun to once again focus on deterring Russia, which is resurging into a modern geopolitical giant under Putin. Among the most consistent talking points in his two decades of power has been the warning that Russia would not tolerate being besieged by foes.
And yet NATO, under the leadership of Washington, has done just that. Since former President George W. Bush withdrew from the Anti-Ballistic Missile (ABM) Treaty in 2002, the U.S. has steadily established a global missile shield involving launchers positioned off both Russia's western and eastern flanks in Eastern Europe and the Asia-Pacific regions, respectively.
In March of last year, Putin revealed a new array of advanced, mostly nuclear-capable weapons he argued could thwart all existing and even prospective defenses. Justifying the arsenal he was building, Putin recalled his warnings to NATO over the years, saying at the time "nobody really wanted to talk to us about the core of the problem, and nobody wanted to listen to us—so listen now."
Putin informed of the progress being made on these weapons systems earlier this year in his follow-up speech, which came weeks after President Donald Trump doubled down on plans for a worldwide missile shield, including even space-based interceptors. Russia and China jointly sponsored a United Nations plan to ban weapons in space over a decade ago, but the U.S. has repeatedly refused to endorse it.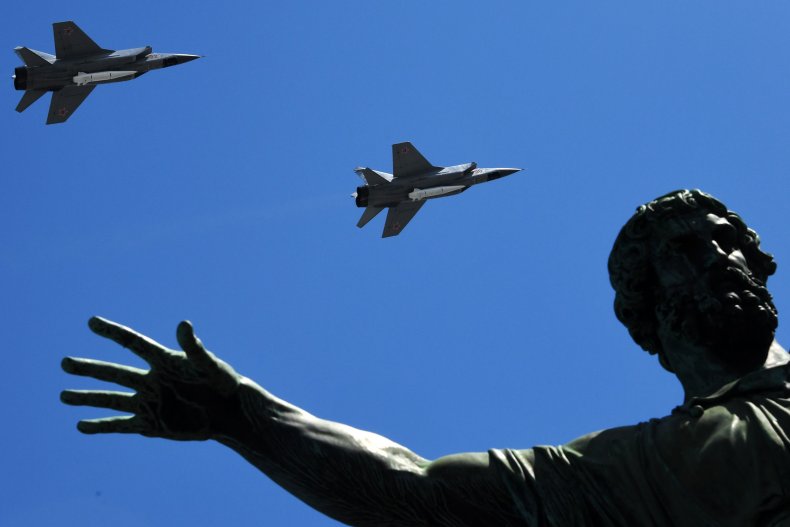 To make matters worse, the collapse of another longstanding arms control pact has set the stage for weapons not seen for decades in Europe's frontiers. The U.S. left the 1987 Intermediate-Range Nuclear Forces (INF) Treaty in August, claiming that the development of the 9M729 cruise missile marked a violation of the plan's 310-3,420-mile range limit by Russia, which denied this and argued that the U.S. was already in violation by deploying defense systems capable of being repurposed to fire offensively as well in Eastern Europe.
Just weeks after the U.S. exit from the bilateral pact, the Pentagon fired a Tomahawk Land Attack Missile from the same Mark 41 Vertical Launching System programmed for defensive purposes at NATO's Aegis Ashore ballistic missile site in Romania. A second such site is in development with Poland, which along with the bordering Baltic states, was reinforced with multinational NATO battlegroups in the wake of Moscow's disputed annexation of the Crimean Peninsula from Ukraine.
Trump and Putin both initially set out to reverse the course of deteriorating U.S.-Russia relations, avoiding another costly bout for global supremacy. As Secretary of State Mike Pompeo indicated Wednesday in his latest speech to NATO, however, the Cold War was still very much alive in U.S. memory as he offered allies $100 billion in defense spending credit.
"We, all of us, won the Cold War together, allied partners protecting freedom, preserving freedom, creating freedom in places that had far too little. It was indeed a victory for free societies over authoritarianism," Pompeo said. "Thirty years later, we again face threats from authoritarian regimes, and again we must face them together. Russia, China, Iran—their value systems are simply very different from ours. They go in an opposite direction."