'Putin's Chef' Vows to Ruin Navalny as Russia Fingers 'Foreign States'
As the diplomatic fallout from the suspected poisoning of Alexei Navalny continues, a Kremlin-linked businessman has pledged to chase down a court-ordered penalty against the Russian opposition figure who is now lying in a coma.
Navalny's YouTube channel, watched by millions, uncovers graft among Russia's political elite and Yevgeny Prigozhin, nicknamed "Putin's chef" because of his catering businesses and links to the Russian president, was a target last year.
Navalny's Anti Corruption Foundation (FBK) alleged Prigozhin was linked to a company called "Moskovsky Shkolnik" (Moscow schoolboy) that had supplied poor quality food to schools which had caused a dysentery outbreak.
Prigozhin denied he had links to the company and a Russian court last year ordered Navalny, his associate Lyubov Sobol and his foundation to pay almost 88 million rubles ($1.2 billion) to the company.
Prigozhin has paid off the company directly, meaning that the court-ordered fine would go to him directly. In a statement through his press service, Konkord, Prigozhin made his intentions clear.
"I intend to strip this group of unscrupulous people of their clothes and shoes," he said in the statement on social media site VK.
Prigozhin is also said to bankroll Wagner, a private army of mercenaries which fight in conflicts that Russia is involved in, although both he and the Kremlin deny this.
Prigozhin's statement continued: "If comrade Navalny breathes his last, I personally don't intend to persecute him in this world. I'll put this off for an indefinite time. If Navalny lives, he must answer to the fullest extent of the Russian law."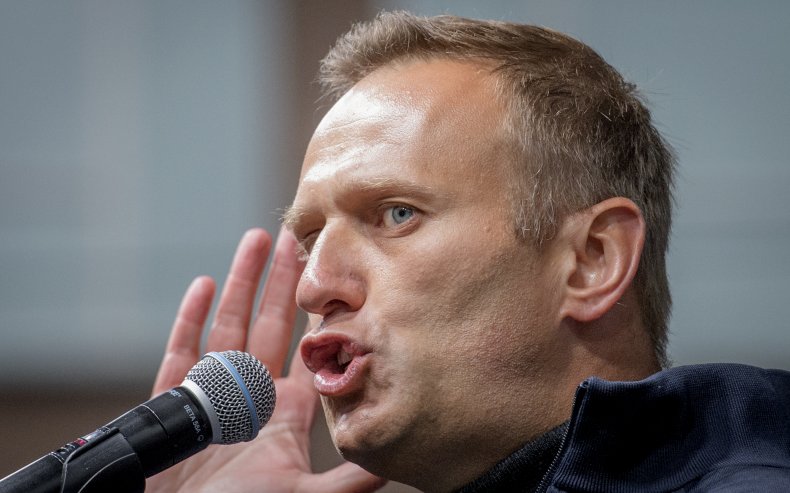 With the Kremlin under fire internationally as Navalny lies in a serious but stable condition in a Berlin hospital, a top Russian lawmaker has suggested that outside forces may have staged the poisoning to hurt Russia.
State Duma speaker Vyacheslav Volodin reacted strongly to the appeal by German Chancellor Angela Merkel and EU foreign policy chief Josep Borrell to investigate the poisoning.
He said their statements "make us look at this situation in a different light" and suggested it could be skulduggery from within the EU, and that there would be a government probe into whether it was "an attempt on the part of foreign states to harm the health of a Russian citizen to create tensions in Russia."
Russian security services expert Yuri Felshtinsky, a friend of ex-FSB agent Alexander Litvinenko, whose killing by poisoning in London in 2006 was blamed on the Kremlin, said Navalny was the next target after the killing of opposition leader Boris Nemtsov in Moscow in 2015.
"The Kremlin does not kill too many people, let's be fair, it's not like Stalin's time. They kill when they think they have no choice," Felshtinsky, author of The Age of Assassins: How Putin Poisoned Democracy told Newsweek.
"We do know that the Russian government deals with people who are in a position to challenge President Putin, the selection targets are very precise and very clever. He really was the main target because of the competition he posed Putin. The target was not by mistake or by chance.
"The intention also might have been to harm him in a way to make him understand that he would not survive in Russia any more. I think the intention was to kill him as a politician and they have probably succeeded."
Felshtinsky believes that the FSB would always act well before any opposition politician got too close to power.
"The FSB are not going to wait until he is on the street leading the crowd to the Kremlin, because then it is too late. They kill preventively. If they fail to kill preventively, then they have failed," he said.
Meanwhile, Putin's spokesman, Dmitry Peskov, said on Wednesday that the Kremlin "is categorically against someone sticking any labels to the current situation, calling something that has not yet been confirmed as poisoning."
"This is a Russian citizen who is in a coma, and we would like to find out what caused this coma," he said, according to state news agency TASS.