Russian President Vladimir Putin's press secretary tried to clarify remarks made by the Russian president last week in which he said "as martyrs, we will go to heaven" if a nuclear attack were to be carried out.
Dmitry Peskov said Monday that Putin did not specifically mean that Russians would go to heaven but was speaking in an "allegory," Russian news agency Tass reported.
"He was not speaking about heaven or where we or they will go," Peskov said. The press secretary then stressed what he said was Putin's broader point: that Russia would never be the one to make a "preemptive strike."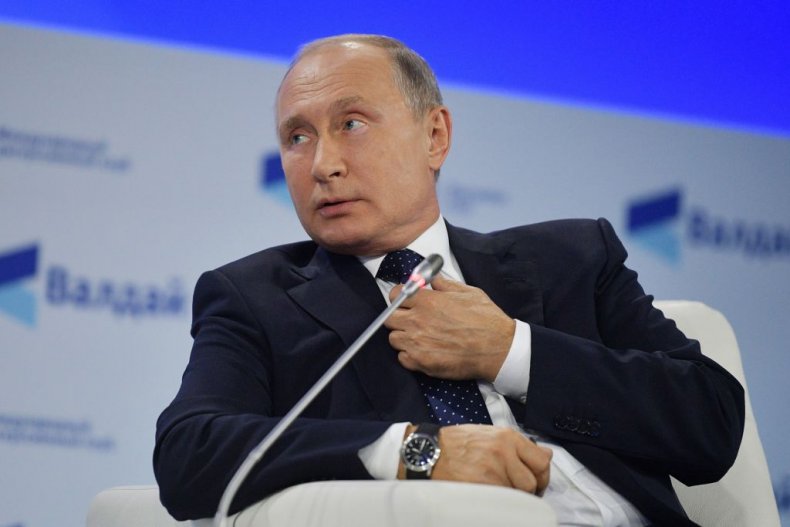 "It means we will never be the first to attack anyone. This is what the president said," the secretary explained. "But if we come under attack, then everyone will go where he or she should—either to heaven or to hell, or elsewhere. This is what he meant, the rest was allegory," he said.
The Russian leader made the initial remarks on Thursday at the annual Valdai Discussion Club conference in Sochi, Russia, when he was asked about a potential nuclear strike against his country.
"The aggressor must know that retribution is inevitable, that it will be destroyed. We are victims of aggression. As martyrs we will go to heaven," Putin told the audience. "And they will just die," he said with a smile as the audience laughed.
Putin's comments came before a weekend announcement by President Donald Trump that the U.S. would leave the 1987 Intermediate-Range Nuclear Forces Treaty with Moscow.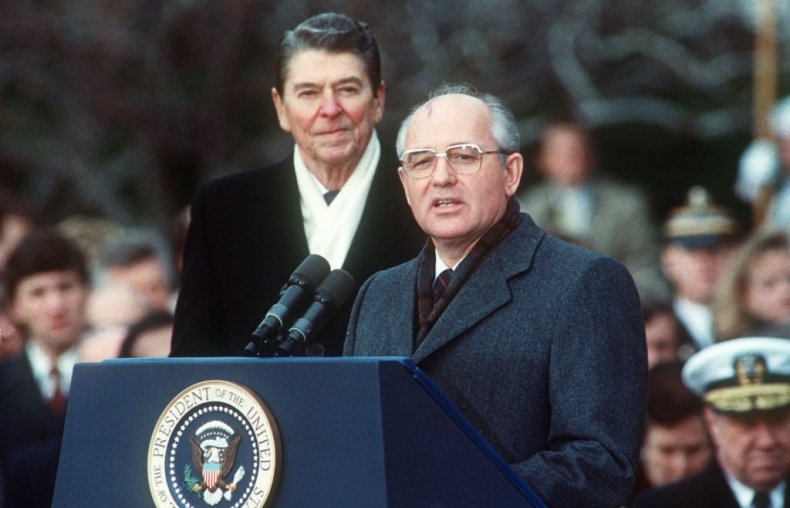 "Russia has violated the agreement. They have been violating it for many years," the president said on Saturday after a rally in Nevada. "And we're not going to let them violate a nuclear agreement and go out and do weapons and we're not allowed to."
The agreement, which was signed between former President Ronald Reagan and General Secretary Mikhail Gorbachev of the now-defunct Soviet Union, has constrained the U.S. from developing new nuclear weapons. Trump, however, said that Washington would start developing new weapons unless Russia and China agree not to possess or produce more. China is not officially part of the pact.
Moscow has responded to Trump's threat, saying it "would be a very dangerous step." Germany also responded, calling the move "regrettable." But the United Kingdom, a close U.S. ally, said that it was "absolutely resolute" in standing beside Washington.