The Russian Orthodox Church is seeking to deter its followers from carrying out their own exorcisms following a series of deaths and injuries that have cast a spotlight on the religious ritual.
Metropolitan Hilarion, who heads the Moscow Patriarchate's department of external relations, said that the church is drawing up a document that would set out rules for the procedure.
The church had warned against people carrying out exorcisms, which led to the deaths of at least two people in Russia in 2019, including a nine-year-old boy who had been gagged and whipped by his father in Yekaterinburg.
In 2011, a 26-year-woman died in Voronezh after she was tortured and made to drink five gallons of holy water by her parents, who believed her husband was the devil.
In November 2020, a video was widely shared showing a screaming 10-year-old boy in Volgograd being held down by his parents who tried to exorcise him, Russian agencies reported, although the boy survived.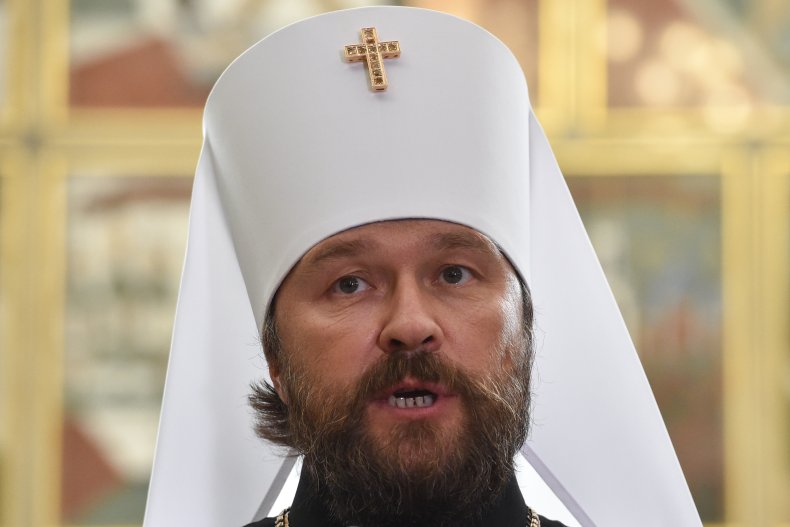 Metropolitan Hilarion told RIA Novosti that the church's document would draw on the history of the practice "dating back to apostolic times," and would put in place "proposals for its unification and regulation."
In an interview in December 2020 with the Russia-24 news channel, he said that an exorcism should not be carried out by an ordinary priest but by a clergy member who had been given special authority from a bishop.
He added that the process also cannot be performed on children and that possession should not be confused with mental illness.
He also said that followers should not carry out on their own any exorcisms, which he defined as when a "possessed person" is brought before a priest who reads out special prayers "to cast out the demons," URA News reported.
"If questions arise as to whether demons should be driven out of this or that person, first of all, you need to turn to the priests. Any [personal] initiative in this is completely unacceptable," he said.
Patriarch Kirill, who heads the Russian Orthodox Church, said in 2017 that exorcism had to be carried out by "spiritually strong" priests. In August 2020, Russian news agencies reported the death from the coronavirus of the Archimandrite German Chesnokov, a renowned exorcist for the church.
Newsweek has contacted the Moscow Patriarchate for comment.