Russia Outlaws the National Endowment for Democracy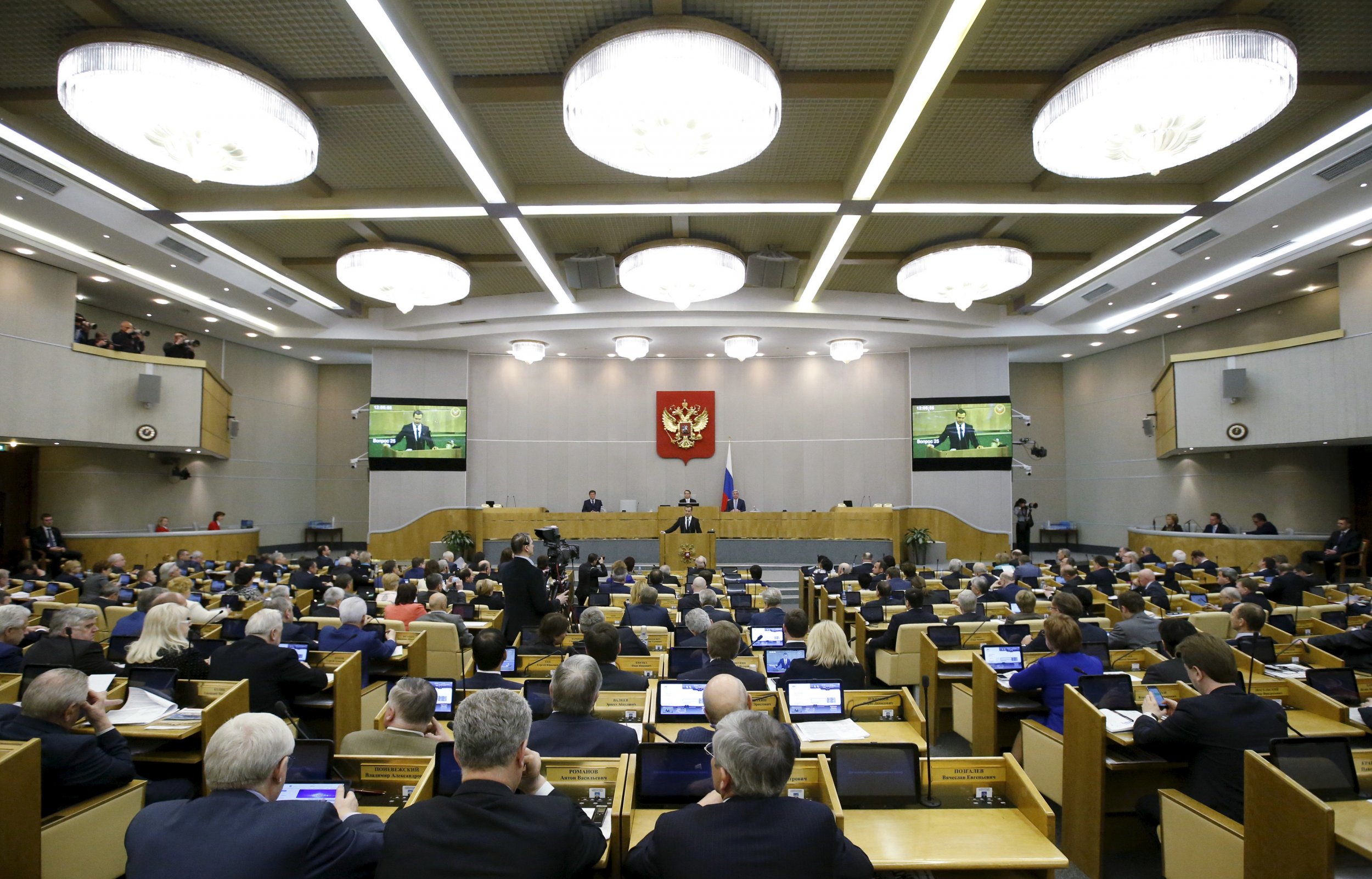 The National Endowment for Democracy, an American nongovernmental foundation based in Washington, D.C., and "dedicated to the growth and strengthening of democratic institutions around the world," is now illegal in Russia. On Tuesday, the office of the prosecutor general released a statement saying that after analyzing the organization's activities, the decision was made to designate the foundation as "undesirable."
The decision comes two months after a new law was passed by the Russian parliament and signed by President Vladimir Putin. The law allows the prosecutor general to shut down local branches of international nongovernmental organizations (NGOs) without a court order or any other legal procedure, if their actions are considered a threat to Russian national security or "constitutional order."
After the law came into effect, a member of Parliament asked law enforcement authorities to check such organizations as Transparency International, Human Rights Watch and Amnesty International for "undesirability." In the beginning of July, the Federation Council, the upper chamber of Russian Parliament, suggested the creation of a "patriotic stop-list" of undesirable organizations, on which six NGOs were included. Even though no further action had yet been taken against those groups, the move provoked the McArthur Foundation to leave Russia.
The National Endowment for Democracy is the first organization to be officially designated as undesirable. In a statement, Deputy Prosecutor General Vladimir Malinovsky said the foundation "participated in activities to acknowledge the results of electoral campaigns as illegitimate," organized political events in order to influence the decisions made by officials and tried to discredit Russian military forces (no further details were provided). The statement also alleges that in 2013-2014 the National Endowment for Democracy spent $5.2 million to help Russian commercial and nonprofit organizations.
"The office of the prosecutor general came to the conclusion that the organization poses a threat to the foundations of Russian constitutional order and national security," the statement said. It is unclear why the office of the prosecutor general decided to look into the organization's activities or if it was requested to do so.
As a result of the decision, the National Endowment for Democracy is now illegal in Russia. It can't perform any financial operations in the country, own any property or create any subdivisions or subsidiaries.
A spokesman for the National Endowment for Democracy was not immediately available for comment.