Russia Plans to Build Up Troops Near Western Border to Combat Increasing Threat from NATO
The Russian military plans to build-up its troop presence near the country's western border in response to what it views as an increasing threat from the United States and the NATO alliance.
Russia's Defense Minister Army General Sergey Shoigu announced the decision at a Monday board meeting of the Russian Defense Ministry. Shoigu explained that the military plans to set-up approximately 20 new military units and formations in Russia's western region—which borders Ukraine and Belarus.
"Our Western colleagues' actions are ruining the world security system and forcing us to take appropriate measures in response. We are constantly improving the troops' combat structure. About 20 military formations and units will be set up in the Western Military District by the end of the year," Shoigu said, Russia's Tass news agency reported.
The Russian defense minister said that the effort will be "synchronized with the delivery of advanced armaments and military hardware." Shoigu said "about 2,000 weapon systems are planned to be delivered to the District's troops" in 2021.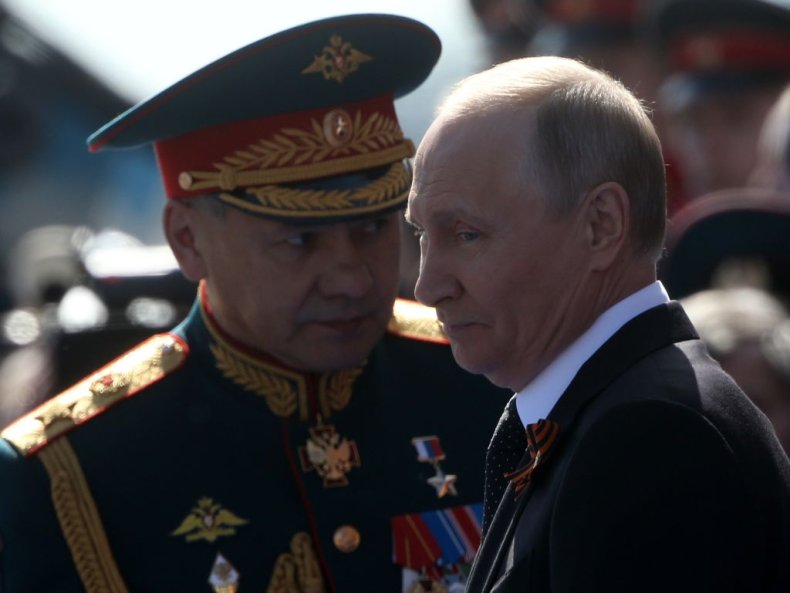 When reached for comment, a spokesperson for NATO forwarded Newsweek audio of the alliance's Secretary General Jens Stoltenberg's response to the Russian announcement during a Monday press conference.
"What you see is a pattern of Russian behavior, where Russia over the last years have invested heavily in new modern military capabilities from conventional to nuclear weapon systems," Stoltenberg said. "But not only that but Russia has been willing to use military force against neighbors—in Georgia, in Ukraine," he said, pointing out that Russia has also increased its military presence in the Baltic Sea, the Bering Sea, the Black Sea and the Mediterranean.
"This is one of the main reasons why NATO, in the last years, have increased readiness of our forces and also why we have deployed battletroops to the eastern part of our alliance," the secretary general said. Stoltenberg asserted that "NATO is a defensive alliance" and that it exists to "protect and defend our allies."
Newsweek reached out to the U.S. Department of Defense for comment but did not immediately receive a response.
As Stoltenberg noted, Russia has steadily increased its military involvement in Eastern Europe and the Middle East over the past several years. In 2014, Russia annexed Ukraine's Crimea region and it continues to support separatist movements in other parts of the Eastern European nation. Russia also continues to support separatists regions in the country of Georgia, while backing the regimes in Syria and Iran.
President Joe Biden plans to meet and hold talks with Russia's President Vladimir Putin in Geneva, Switzerland on June 16. But Sergei Ryabkov, Russia's deputy foreign minister, said Monday that the U.S. should expect "uncomfortable" signals from his country ahead of that formal summit, according to the RIA news agency.