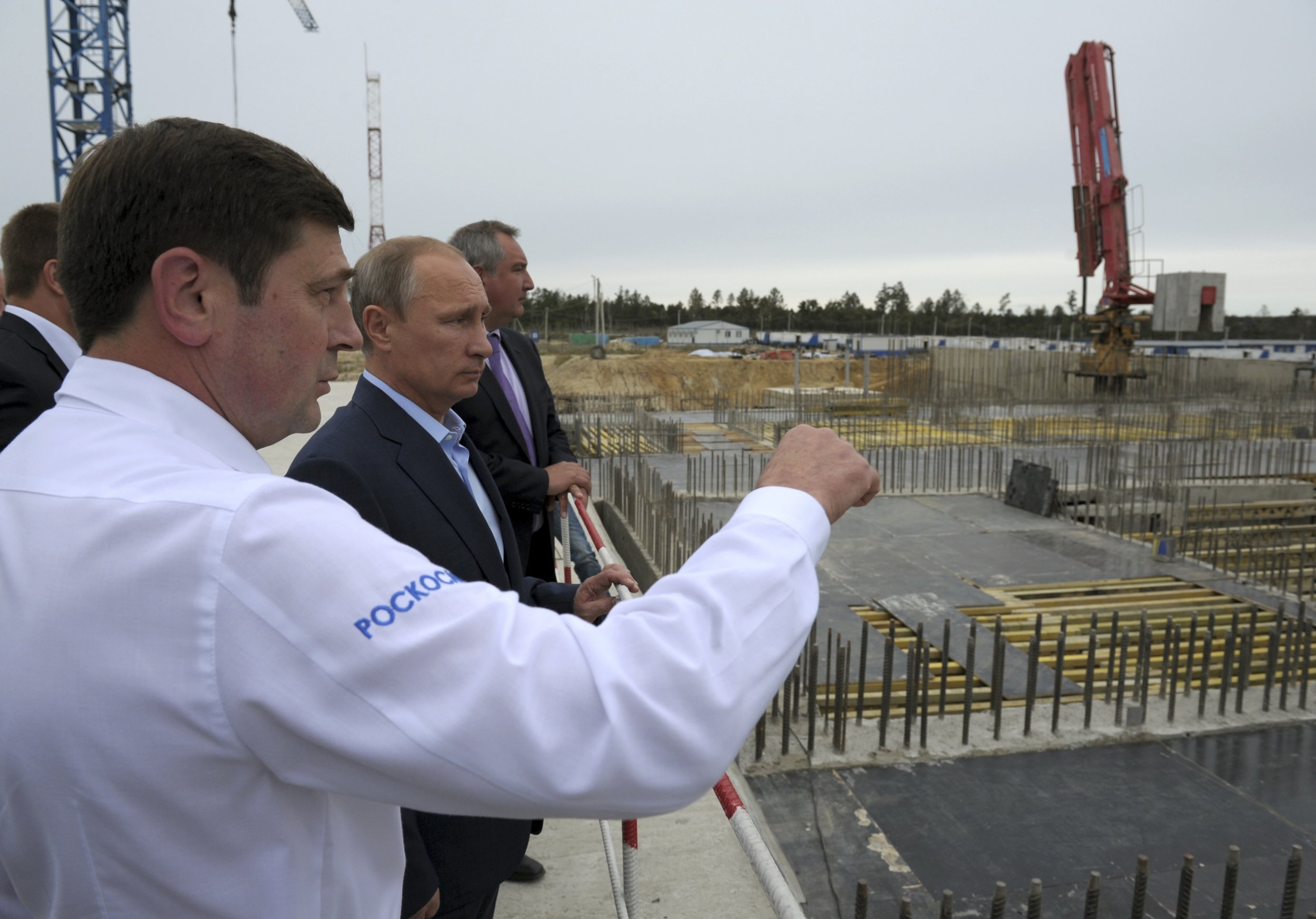 Russia is developing an ultra-heavy rocket to transport supplies to the moon, where it plans to build a base, Deputy Prime Minister Dmitry Rogozin said Monday, according to state news agency Itar-Tass.
Reports about the revival of Soviet plans for a Russian space-exploration base on the moon surfaced over the summer.
Rogozin has previously said that the Russian federal space agency Roscosmos is now nine times less advanced than its U.S. counterpart NASA due to financial cutbacks.
But he appeared much more confident about the capacity of Roscosmos in his most recent remarks.
"By the request of the president, which is being technically implemented, we are moving towards the project of an ultra-heavy rocket," he said. "This is an opportunity to realize the idea of a scientific lunar base that can be visited and is manned."
Rogozin said the Russian space programme was in the process of recapturing some of its historical status, "emerging from the veils of failure, insulting accidents and crashes."
"The question of quality is stabilizing, reaching a level of good quality even in the creation of the newest technologies," he added.
The first stage of construction for the rocket is set to take place by 2025.