Poisoned Russian Spy Linked to Trump-Russia Dossier Author Christopher Steele Through Security Consultant
The former Russian double agent authorities believe was poisoned with a nerve agent in the U.K. reportedly has links to the former British intelligence officer who authored the infamous Donald Trump–Russia dossier that has overshadowed the U.S. president throughout his time in office.
Sergei Skripal, who, along with his daughter, Yulia, was discovered unconscious Sunday at a Salisbury shopping center in England, had a close relationship with an unnamed security consultant who worked for Christopher Steele's Orbis Business Intelligence, The Telegraph reported Wednesday.
Both Skripal, 66, and his daughter remain in intensive care. They were attacked with an as-yet-unidentified nerve agent that also left the first police officer to respond in serious condition.
The report withheld the security consultant's name but stated he knew Skripal for some time and lived near him in Salisbury, while citing a LinkedIn account as confirmation that the consultant worked for Orbis. Steele's Orbis was hired by Fusion GPS in 2016 to research Trump.
The timing of the attack on Skripal reportedly perplexed British counterterrorism police and MI5 officials. Skripal has lived in Salisbury since 2010, after he was released from a Russian penal colony following a spy swap between Russia and the U.K. Russia originally imprisoned Skripal for treason, and he was sentenced to 13 years in prison in 2006.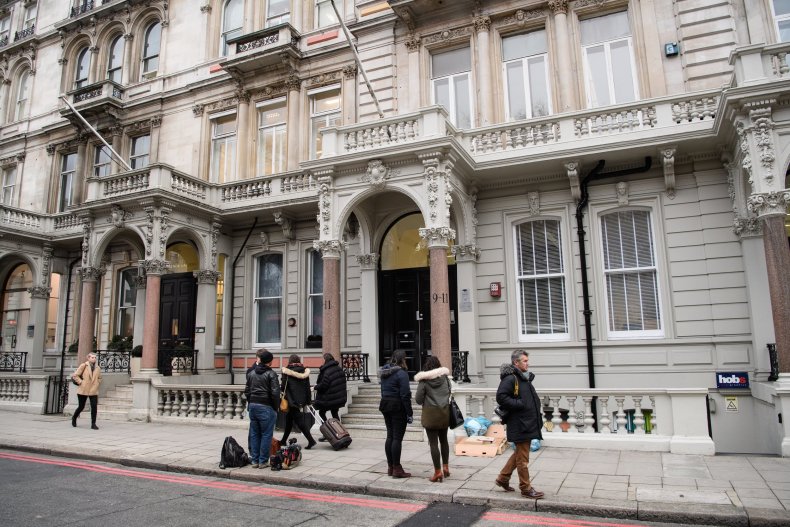 Russian President Vladimir Putin has been accused of ordering the deaths of many of his public critics, with poisoning serving as one method of execution.
A Russian former construction mogul claimed Skripal was still working with Russia's intelligence apparatus, although it remains unclear what connection, if any, Skripal had with the security consultant.
"If you have a military intelligence officer working in the Russian diplomatic service, living after retirement in the U.K., working in cybersecurity and every month going to the embassy to meet military intelligence officers—for me, being a political refugee, it is either a certain danger or, frankly speaking, I thought that this contact might not be very good for me because it can bring some questions from British officials," Valery Morozov told British TV outlet Channel 4.
Steele has found himself under intense scrutiny ever since his 35-page dossier, which details Trump's links to Russia and accusations of possible collusion to win the White House in 2016, was disclosed. The dossier has yet to be completely verified but has dogged Trump and only intensified accusations of deeper ties to Russia, which the president has not explained.
Steele reportedly wrote another, different memo, which has not reached the public. It details how Russia believed it was able to stop Trump from naming former Massachusetts Governor Mitt Romney—a noted hawk on Russia—as secretary of state in favor of a more pro-Russia representative. Trump eventually went with former Exxon Mobil chief Rex Tillerson, who has a long-running relationship with Putin.