Russia Practises Black Sea Naval Drill As NATO Bolsters Troops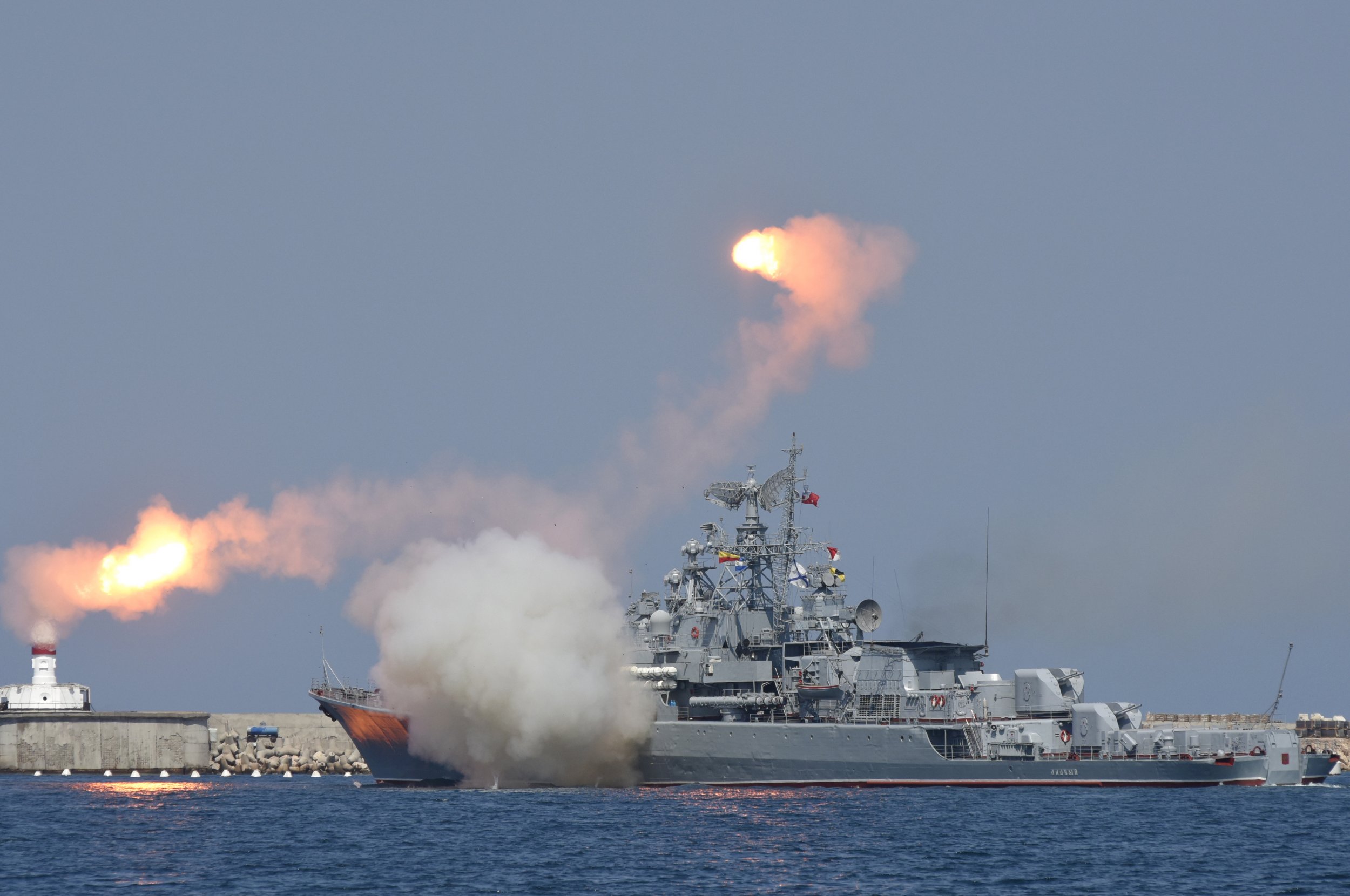 The Russian military practiced a wide range of combat maneuvers in the Black Sea as part of its snap drill this week, following NATO's decision to reinforce its presence in the region, it has been announced.
NATO defense ministers have agreed on a more "enhanced forward presence in the eastern part of our alliance", Secretary General Jens Stoltenbeg said at a meeting on Wednesday. He would not give details about how big the new deployment would be but one diplomat told AFP on the condition of anonymity that the force could be as many as 6,000.
The presence, Stoltenberg said, would be rotational and in the form of frequent military exercises. However, it would act as "a clear signal" to Russia in Eastern Europe as well as the Mediterranean and the Black Sea.
After Stoltenberg's announcement, the Russian Ministry of Defence issued a detailed breakdown of the types of combat Russia had been practising—anti-ship, anti-aircraft, anti-submarine warfare and combat against amphibious landing groups.
Russia's military finished the round of exercises on Thursday after President Vladimir Putin ordered a snap drill of Russia's southern troops, stationed between the Black and Caspian seas earlier this week.
Although being about a tenth of the size of larger drills held by Russia in previous months, the exercise was given much attention, with Defense Minister Sergei Shoigu briefing Putin about the drill in a televised meeting on Thursday.
Putin declared that he liked what he had seen, adding that personnel had "shown their best side, acted professionally and confirmed their readiness to reliably defend Russia's southwestern parts including the Crimean peninsula."
"The practise of conducting such unannounced inspections must be continued," Putin said. "We are seeing that this practise is well-proven, allowing to consistently increase the combat readiness of the army and navy, and the coherence of different units."
The Russian Ministry of Defense also announced on Thursday that the military's Chief of Staff Valery Gerasimov had traveled to Crimea to personally inspect the success of the drill.
NATO has repeatedly criticized Russia for holding unannounced drills, especially near NATO borders. London-based think-tank the European Leadership Network issued a report in summer 2015 warning that NATO and Russia's snap military drills increase the risk of an accidental conflict.