Russia Preparing 'Massive Missile Attack' on Ukraine From Belarus: Intel
An independent military intelligence group says Russia is amassing anti-aircraft missile systems in Belarus in preparation for what it says is a large-scale attack against Ukraine.
Belarusian Hajun said in a Telegram post Monday that its analysis of satellite images shows a buildup of arms at the Ziabrovka airfield in Belarus roughly 25 miles from the border with Ukraine. The report from the monitor of Belarusian military activity comes amid speculation over Belarus' support for Russia's war effort in Ukraine.
"An analysis of the situation at the airfield proves that the likelihood of rocket attacks on the territory of Ukraine not only remains, but it seems that the Russians are preparing for a massive missile attack on Ukraine in the coming weeks," Belarusian Hajun said in the post.
The group also pointed to how not a single rocket has been fired from Belarus toward Ukraine since the last massive shelling on July 28.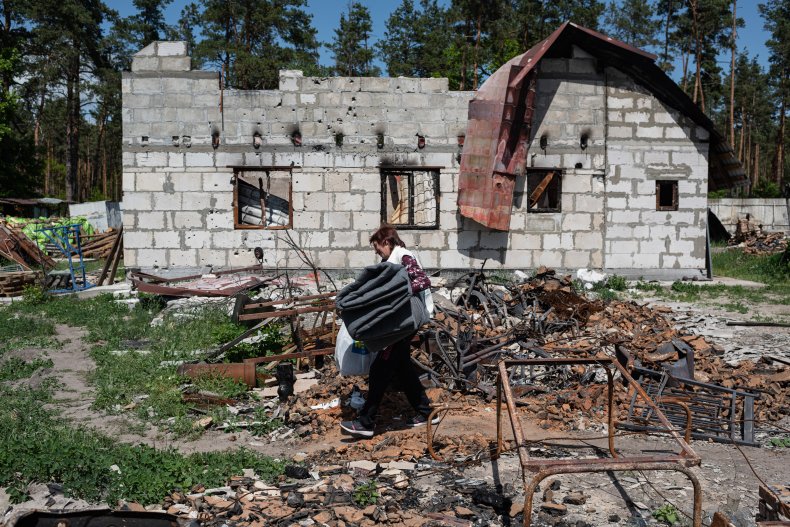 Using satellite images from U.S. space technology company Maxar Technologies Inc., Belarusian Hajun said in the post that the Ziabrovka airfield contains 10 to 14 S-400 Triumph and two Pantsir air defense systems, as well as three KASTA-2E2 and 48Y6 Podlyot radars.
Additionally, it said the airfield is being used to store at least 15 to 60 missiles for the Triumph defense system, with more expected to be delivered by the Russian Aerospace Forces.
Belarusian President Alexander Lukashenko has remained a steadfast ally of Russian President Vladimir Putin despite international condemnation of the Kremlin's February invasion of Ukraine.
Sharing a border with Russia and Ukraine, Lukashenko has allowed Russian troops to pass through the country, giving them a more direct route to the Ukrainian capital of Kyiv.
After Russian forces failed to take Kyiv earlier in the war, the Pentagon said in April that the Kremlin was using Belarus to redeploy troops.
Belarusian Hajun reported last week there had been "at least eight explosions" near the Ziabrovka airfield based on eyewitness reports. Belarusian officials attributed any explosions to a vehicle catching fire after its engine was replaced and said there were no victims. But the monitoring group posted a video showing what it described as a "large flash" near the airfield, saying it wasn't consistent with an "engine fire."
Belarusian Hajun said in its post Monday that satellite images show that a T-72 tank was destroyed in the explosions last week and there had been victims in the attack. The group didn't explain the cause of the explosion.
Newsweek has reached out to the Ukrainian government for comment.