Russia to Produce 5-Ton Heavy Combat Drone, Says Contractor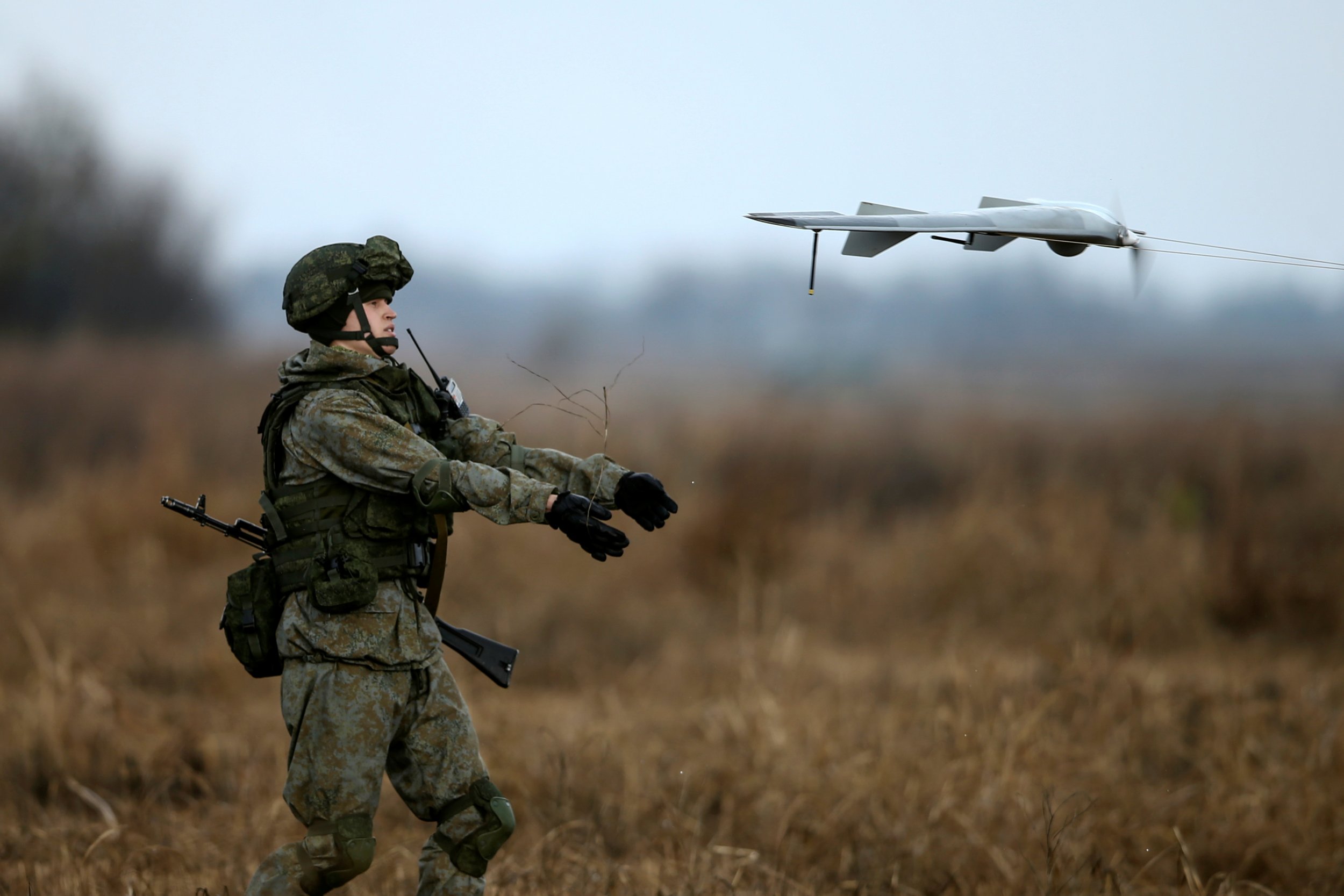 Russian drone manufacturer Kronstadt Group said it will produce a heavy combat unmanned aircraft within the next five years, according to the company's director, who made the announcement on Tuesday at an arms exposition outside Moscow.
"The program in question is planned for three years," Kronstadt head Armen Isakian told Russian news agency Interfax at the Armiya-2017 expo. "Its aim is to create an exhibition concept. As a whole, the arrival of a heavy drone could take up to four to five years."
Related: Forget jammers, Russia is planning to take down drones by firing shrapnel
He did not give other information about the drone's capabilities other than to say it will have both a transport and combat application and boast a takeoff weight of around 5 tons.
Kronstadt is in the process of developing the first entirely Russian-made drone—the Orien-E—which Isakian has said will likely be available for use and export by 2019. Among Orion-E's more impressive specs is the developer's promise that it has a maximum flight time of 24 hours—that would put the Orion's endurance on a par with the U.S. hunter-killer MQ-9 Reaper designed specifically with long-endurance in mind. Its maximum flight time is around 30 hours. However, with only a month passed since the machine was first unveiled, there has been little opportunity for independent analysts to analyze the aircraft.
Russia's armed forces are seeking to modernize large parts of the military and incorporate more automated equipment by 2020. The head of Russia's air force, Viktor Bondarev, said last month that Moscow has "no right to fall behind" other countries in its drone program, noting that Russia needs to acquire drone strike capabilities soon.
"The entire world is on the way to developing drone aircraft," Bondarev said at the MAKS air show in July where the Orion-E was unveiled. "This is why we are carrying out analogous work in this direction. In the future, the [drone] operator will be on the ground and still master the skies."
Different independent and state contractors in Russia have teased various drone designs over the last few years. Russia's state helicopter holding showed its planned Arctic surveillance drones at the MAKS show, while previous ambitious designs by state-developer Rostec have included amphibious drones that can land on water, shown in January.