Alexander Litvinenko's Widow Calls for Sanctions Against Putin and Others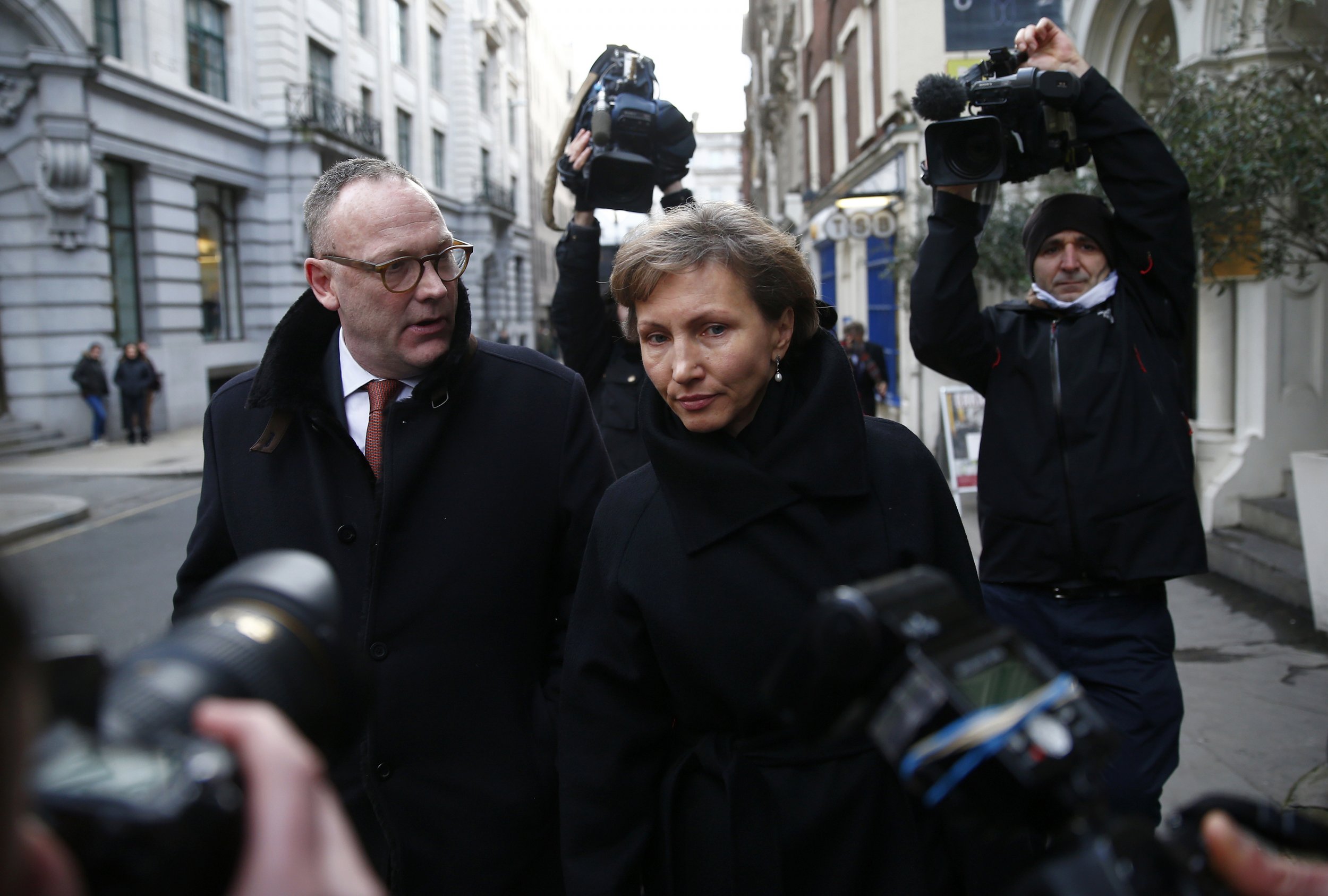 Nearly a decade since ingesting a lethal dose of polonium while drinking tea in Mayfair, former Russian KGB officer Alexander Litvinenko has been declared the victim of a murder carried out by two ex-KGB contacts. The former Russian spy was probably murdered on the orders of Russian President Vladimir Putin, the official enquiry into his death heard on Thursday.
Judge Robert Owen, who presided over the hearing, told a somber courtroom what many had suspected all along, that Dmitry Kovtun and Andrei Lugovoi were aware that they had administered a poisonous substance to Litvinenko's tea and that there was "a strong probability that when Mr. Lugovoi poisoned Mr. Litvinenko he did so under the direction of the FSB—the Federal Security Service of the Russian Federation."
Despite the political implications of his verdict, Owen also declared that "the FSB operation to kill Mr. Litvinenko was probably approved by Mr. [Nikolai] Patrushev, then-head of the FSB, and also by President Putin."
An extended but quiet shout of "Yes" sounded near the back of the room, which was brimming with both press and interested observers, as well as Litvinenko's widow, Marina, and his son Anatoly, both of whom sat feet away from the podium.
Marina Litvinenko stepped out in front of the Royal Courts of Justice shortly after the verdict, declaring her husband was vindicated and requesting the British government go further in punishing Russia for Litvinenko's death.
"I am very pleased that the words my husband spoke on his deathbed when he accused Mr. Putin have been proved by an English court."
"I'm also calling for the imposing of targeted economic sanctions and travel bans against named individuals... including Mr. Putin," she said. "I received a letter last night from the home secretary promising action. It is unthinkable that the prime minister would do nothing in the face of the damning findings of Sir Robert Owen."
Lugovoi was defiant, accusing the U.K. of using the "polonium scandal" to achieve political goals—something Lugovoi claims was apparent to him "from the very start," Russian state news agency Itar-Tass reports. Lugovoi is now a Russian member of parliament for the nationalist Liberal Democrat Party of Russia.
Maria Zakharova, spokeswoman for Russia's Ministry of Foreign Affairs, told Tass that Russia considered the verdict to be "a purely criminal case that was politicized to smear the shared atmosphere of bilateral relations."
She added that Moscow would need more time to study the report and come up with a more comprehensive response.
Meanwhile, Kovtun told Tass that Russia had never closed its own investigation into Litvinenko's death and that "the Russian investigators know more than the British ones."