A Russian opposition leader has cautioned that the West should not underestimate Vladimir Putin's threats about using nuclear weapons amid his war on Ukraine.
The comments by Nikolay Rybakov, who heads the social-liberal party Yabloko, come as U.S. intelligence officials warned that Putin's dwindling options in the war are pushing the Russian president closer to justifying nuclear escalation.
In announcing last month the partial mobilization of reservists to shore up his losses in Ukraine, Putin said he would use "all available means to protect Russia and our people."
Analysts and diplomats have expressed doubt that the use of tactical nuclear weapons in Ukraine would give Russia any advantage, and such a threat could be the very "bluff" Putin insisted his comments were not.
But Rybakov told Newsweek from Moscow: "I would warn that Western politicians who underestimate Putin's resolve are making a mistake."
"I think the West should realize that if Vladimir Putin has said that he would like to 'use all available means,' then he means he will absolutely use any means to reach his goals," he said.
"If he sees that some or other actions and strikes represent a threat for the very existence of Russia, he has explained to all of us that if there is a world without Russia, such a world is not needed—there won't be such a world."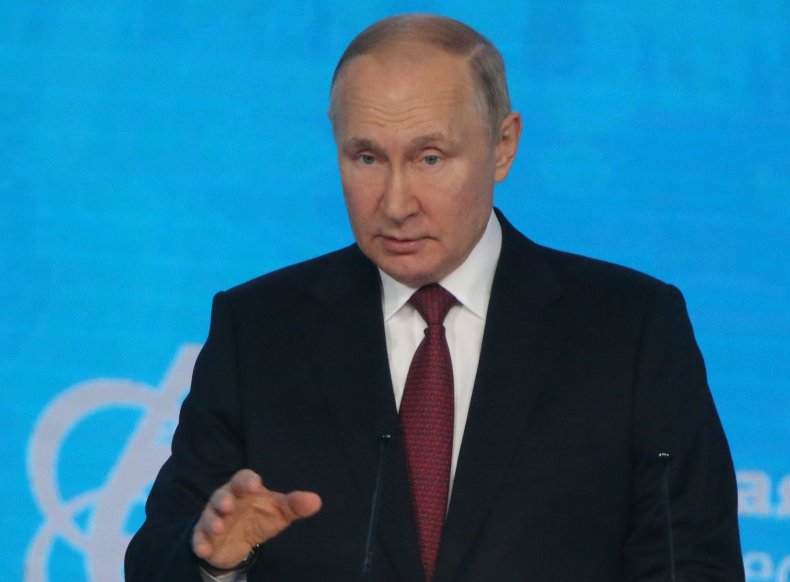 As Newsweek previously reported, U.S. intelligence officials have sounded the alarm over whether the conditions are being created for Putin to justify nuclear escalation by claiming that Russia's territorial integrity and survival were at risk.
Their concerns followed Russian attacks on a dozen Ukrainian cities in what Moscow said was retaliation for the sabotage of the Kerch Bridge to Crimea. Russian state television has repeatedly painted an apocalyptic vision of how the war in Ukraine might turn out if the West continued its military support for Kyiv.
"Now everyone is gambling to raise the stakes for further negotiations. To underestimate Vladimir Putin is very risky," Rybakov said, adding that he believed a ceasefire is essential before negotiations took place, which should include an exchange of prisoners and troops killed.
Despite the spike in rhetoric about nuclear weapons, Russia has denied that it would resort to unconventional weapons in the war in Ukraine.
Newsweek has contacted the Russian foreign ministry for comment.
An assessment this week by the Institute for the Study of War (ISW) said that Putin faced disputes within his inner circle as his invasion was criticized by Chechen leader Ramzan Kadyrov and head of the Wagner mercenary group, Yevgeny Prigozhin.
But Rybakov did not believe the reported schisms within Putin's inner circle would have any impact on his hold on power: "This won't have any influence because all the key decisions on issues are taken by Putin himself."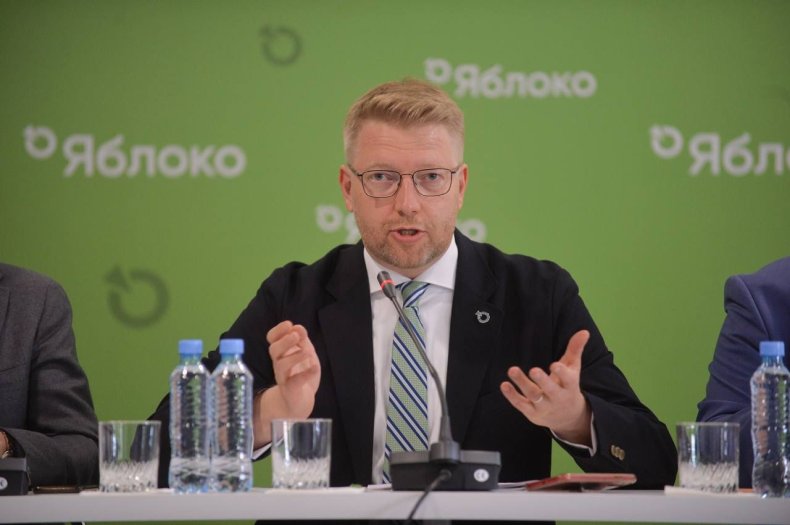 Being a Russian opposition political party has become even more difficult since a clampdown on dissent has grown following Russia's invasion of Ukraine on February 24.
Rybakov sees his party as one of "cooperation with the outer world" and its slogan, "We are for peace and freedom," was used on the campaign trail ahead of last month's local elections, in which its candidates managed to get a creditable 16 percent of the vote in Moscow. This was despite one-fifth of its candidates being prevented from running in the Russian capital and its members have faced pressure from the authorities, including administrative and even criminal cases.
Meanwhile, he believes that protests against Putin—such as those that erupted last month following his announcement of a partial mobilization to prop up his faltering invasion—were not the answer to changing Russia.
"Power will be changed by elections," he said. "If people come out into the streets and not come out and vote, nothing will change."
"If power is changed via street protests, then the street protests will lead to a transfer from authoritarianism to totalitarianism."
Correction 10/13/22 6:06 a.m. ET: This article was updated to correct the spelling of Nikolay Rybakov.