Russian Kindergarten Inspection Uncovers High Levels of Radioactive Gas
A kindergarten in Siberia has been closed down temporarily by local authorities after high levels of the radioactive gas radon were detected there.
A court in the coal-mining town of Mariinsk, in the Kemerovo region, ruled that the Number 9 kindergarten, Alyonka, would shut for a month until September 27 pending measures to reduce the high concentration of radon found there.
Radon cannot be seen or smelled and is a product of the natural decay of uranium in soil and rocks and water. It can seep into premises through its floors and walls. After smoking, it is the biggest cause of lung cancer, the World Health Organization says.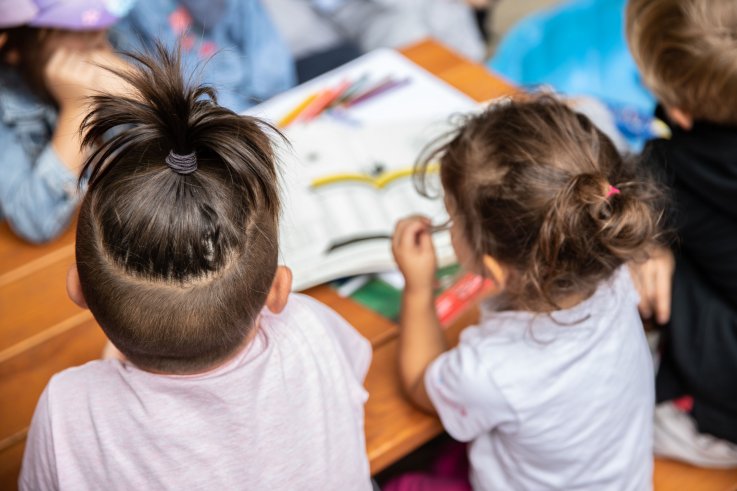 During an inspection, levels of the gas up to eight times higher than normal were found in one of the nap rooms of the kindergarten, The Moscow Times reported.
Higher than average radon levels were also found in the playrooms, hallway, medical rooms and in the administrator's office.
The inspection found radon levels of between 218 and 851 becquerels per cubic meter (Bq/m3) in different areas of the institution. The World Health Organization says radon levels indoors should not exceed 100 Bq/m3.
The Russian court said in its ruling that the 30-day suspension of the kindergarten's activities were due to violations which "constituted a threat to the health of children and employees of the institution."
"The high radon content revealed is a violation of both the norms of federal law and radiation safety standards," it added. So far, there is no explanation for the heightened levels of the gas.
The decision can be appealed within 10 days, but the kindergarten said it would carry out work to lower levels of the gas.
Meanwhile last month, Russia's state meteorological service Roshydromet said it found four radioactive substances in samples taken from Severodvinsk, the northern city where radiation levels briefly spiked after a mysterious explosion at a site less than 20 miles away.
They were identified as fast-decaying radioactive substances strontium-91, barium-139, barium-140 and lanthanum-140,The Guardian reported.
Medical staff at the Arkhangelsk regional hospital where victims of the blast were treated revealed they were not informed that they were dealing with patients who had been exposed to radiation.
On Tuesday, the Belomorkanal news agency reported that background radiation levels had spiked near the two pontoons damaged in the botched missile test.
Russia's national weather service said that normal levels, measured in microroentgens per hour, would be between 28 and 42.
But journalists analysed areas about 165 feet from the pontoons and found radiation levels ranged from 70 to 154 microroentgens per hour.
They also found that the levels jumped to 750 microroentgens per hour, once the pontoons washed up on shore, in a story that was also reported by independent news outlet Meduza.
Russian Kindergarten Inspection Uncovers High Levels of Radioactive Gas | World