Russia Reports 11 ISIS 'Bandits' Killed After North Caucasus Shootout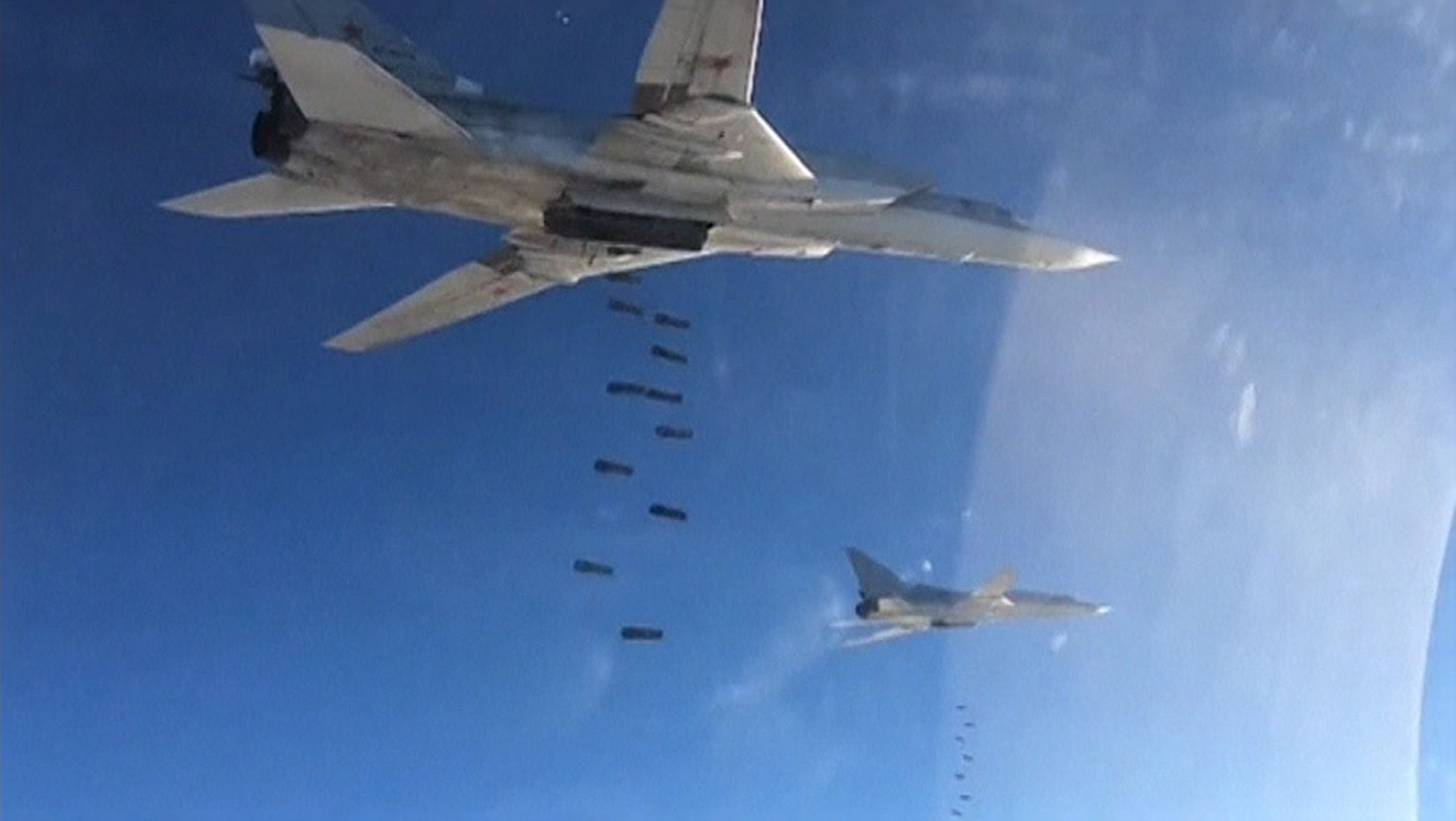 Russian authorities say they have killed 11 members of the jihadist militant group Islamic State (ISIS) in one of Russia's North Caucasus Republics after a shootout in the outskirts of the region's capital.
During a special operation on Sunday in the Kabardino-Balkaria Republic, a Muslim-majority region, Russian law enforcement officials targeted a "dugout" where the ISIS affiliates were suspected of hiding, state news agency Itar-Tass reports. The region borders Georgia and is only 50 km (30 miles) from Russia's troubled regions of Chechnya and Ingushetia.
According to Russia's National Anti-Terrorism Committee (NAK)—a body run jointly by the Ministry of the Interior and the country's federal security services (FSB)—the operation went ahead between 8 a.m. and 1 p.m. local time on the outskirts of the city of Nalchik. All 11 suspected militants were killed, NAK spokesman Aleksandr Polyakov told state news agency RIA Novosti.
NAK reports that after being told to surrender, the group opened fire on police and threw grenades, at which point authorities returned fire.
Russia has not released the names of the dead suspected militants nor the name of the group they allegedly belong to. Authorities also have not reported why they believed the group was ISIS-affiliated, only saying that "all of them were members of a group that had sworn allegiance to the international terrorist organization ISIS."
According to Russia's Ministry of Defense, Russian forces also hit 472 "terrorist sites" over the weekend in 141 flyovers. Addressing air operations in Syria, defense ministry spokesman Igor Konashenkov, said Russian aircraft had hit targets in eight locations, including Aleppo, Damascus, and Raqqa, Itar-Tass reports.
Konashenkov did not specify which groups had been targeted by Russia, however Moscow has previously admitted that it is targeting groups besides ISIS in Syria, continuing its airstrikes in regions such as Idlib, Latakia, Hama and Homs despite there being no discernible presence of ISIS affiliates in those areas.
Previously, NATO , U.S. and French government officials have called on Russia to cease airstrikes that target militant groups fighting both ISIS and Syrian President Bashar Assad. A Reuters report in October estimated that 80 percent of Russian airstrikes had not hit ISIS.
On Monday, Konashenkov said that accusations Russia is targeting the Syrian opposition are "unfounded" but told Tass "terrorism is a categorical evil with which you have to battle in all its incarnations."