Russia Will Fight Avalanches by Shooting Guns at Them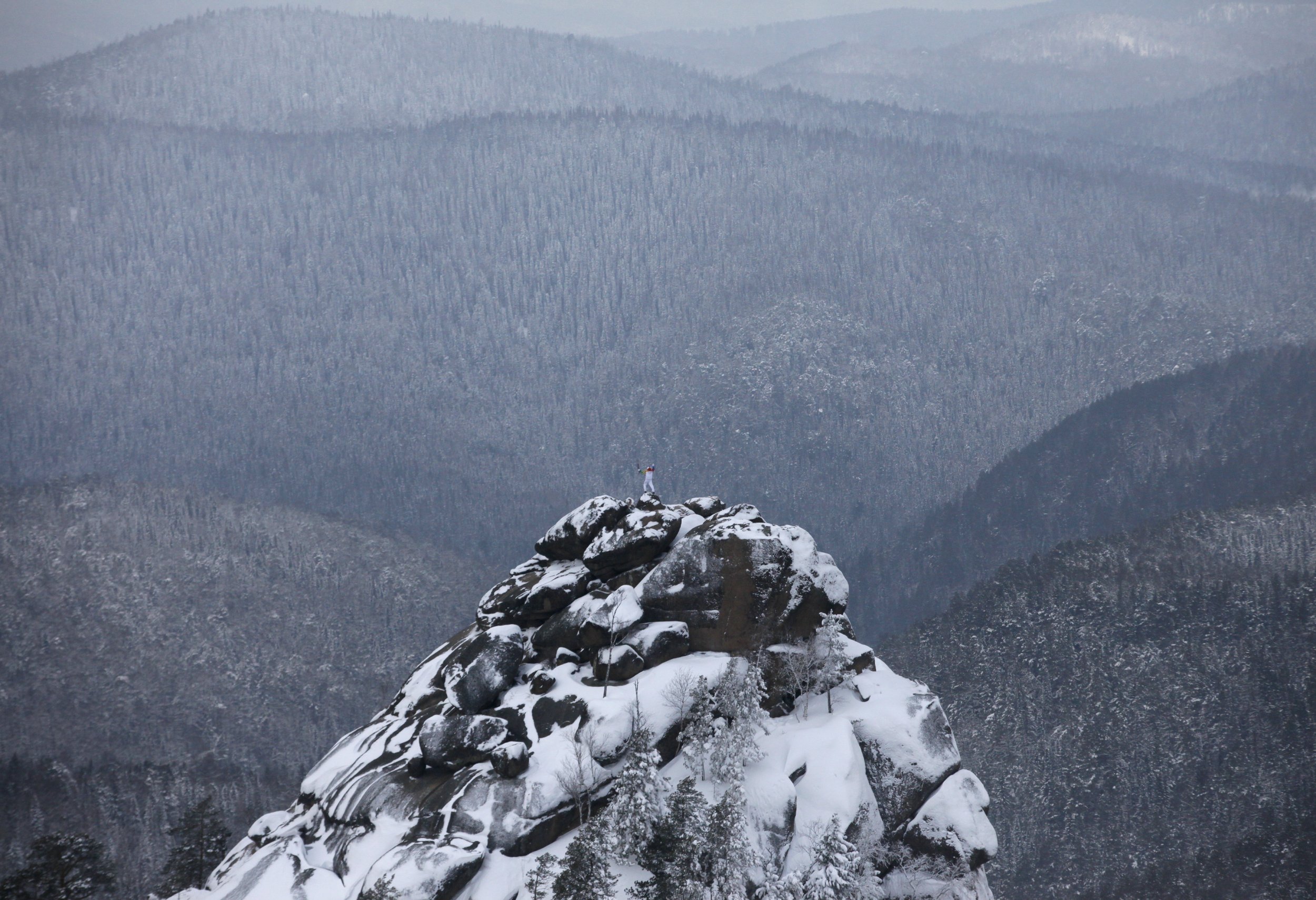 When Russia's weather turns cold, it can defeat entire armies, history has taught us. In preparation for working in the coming snowfalls, Moscow is arming the country's scientists as though they are off to war, state news agency RIA Novosti reported Friday.
Russian Prime Minister Dmitry Medvedev ordered the Ministry of Defense to send 68 fully-loaded howitzer artillery guns to Russia's state meteorologists, to fire in the event that they are suddenly faced with an avalanche during their fieldwork.
According to the decree Medvedev issued Friday, the military will also hand over 4,500 rounds of high-caliber ammunition to the state environmental, weather and hydrometeorology agency to use with their new 122 millimeter D-30 howitzer guns. Scientists at the agency that helps predict Russia's weather, known by the portmanteau Rosgidromet, will receive equipment to safely operate the weapons alone and in a group.
Read More: Russia's bears are starving and they are heading into cities, attacking people and dogs
Much of Russia's northernmost territory consists of lands and icy waters above the Arctic circle where avalanches are a persistent, seasonal problem.
To tackle heavy snowfall in mountainous areas, Russian authorities often pre-empt a snowslide, to avoid a bigger pile-up of snow causing a larger and potentially deadly avalanche. The military or Emergency Ministry officials often use explosives or fire artillery into dangerous, snow-covered slopes to force the slide and clear some layers from the peak.
Last year authorities intentionally such caused an avalanche, although it led to the death of at least one person in the town of Kirovsk. Buildings, trees, and cars in Murmansk region were also damaged.
Several of Russia's mountain ranges have been prone to massive avalanches in the past, notably in 2002 when a snowslide in the Caucasus killed more than 100 people in a North Ossetia village.
The now infamous avalanche took place in September, bringing down tons of ice but also, because of the lack of snow, rolling down debris and rocks in a wave of mudflow down on the village of Karmadon. The shock event became a national tragedy, after burying and killing at least 125 people, including one of Russia's most popular young actors at the time, Sergei Bodrov.