Vladimir Putin: Russians Sanctioned by U.S. Must Be Doing a Good Job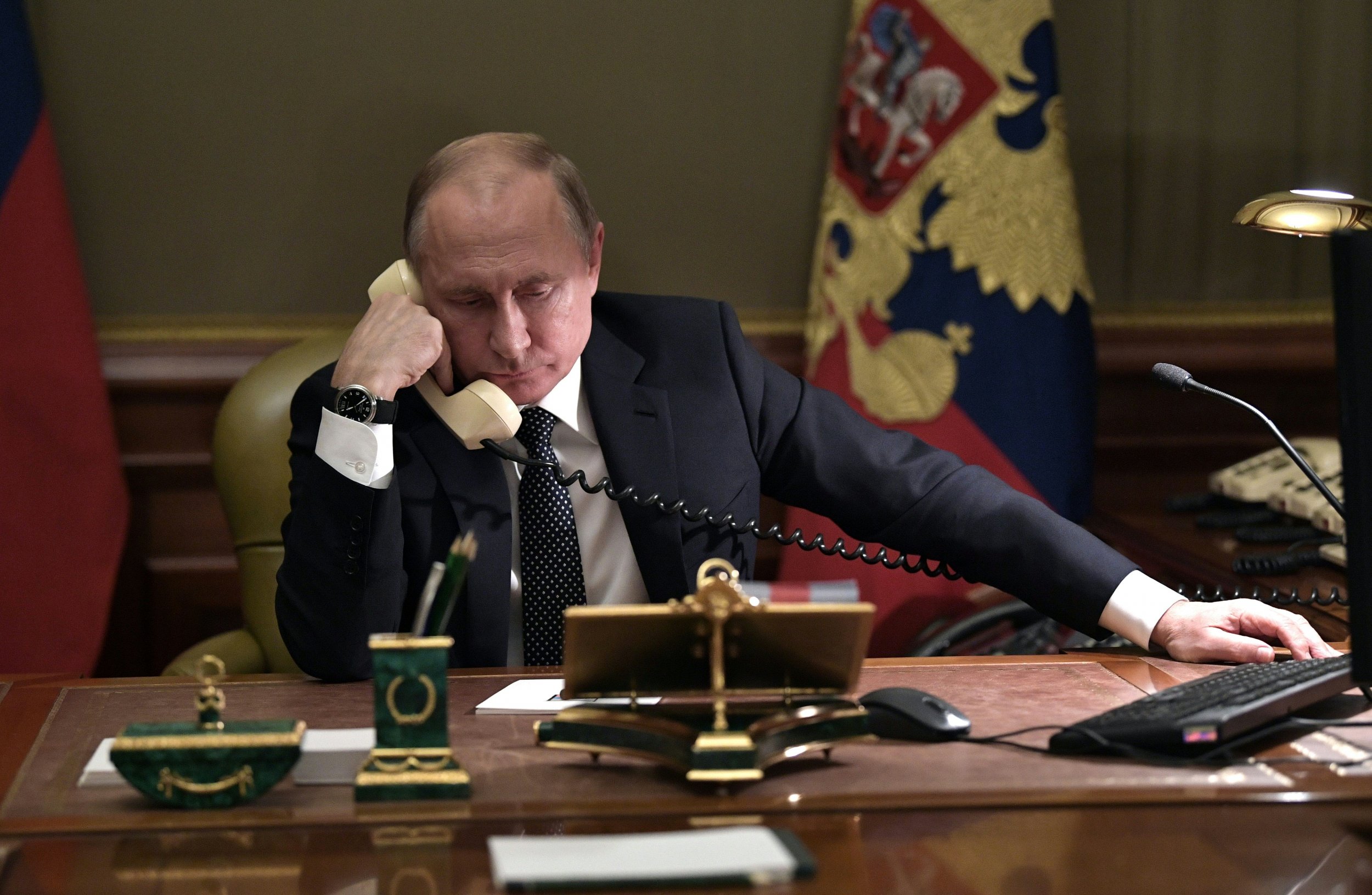 Russian President Vladimir Putin has made light of Western diplomatic and economic sanctions imposed on some of his compatriots, suggesting they are actually a mark of success for the businesspeople.
During a meeting with the winners of the "Leaders of Russia" contest—which honors people identified as management leaders—the president told someone who was on the sanctions list that he should be proud.
"This is a sure sign of your successful work in Russia," Putin told Yevgeny Grabchak, director of the online control and electronics department at the country's Energy Ministry, according to state news agency Tass.
The U.S. and its Western allies have imposed sanctions on a wide range of Russian business figures and lawmakers over Moscow's continued involvement in the crisis in Ukraine.
When Ukraine's pro-Russian president Viktor Yanukovych was forced from office after months of mass demonstrations, unidentified Russian troops invaded Crimea. The Ukrainian peninsula was later annexed by Russia.
The Kremlin also provided political, economic and military support to a pro-Russian uprising in eastern Ukraine, where the fighting is ongoing. Russian soldiers are known to have taken part in the fighting there, allegedly under direct orders from the government. Russian leaders have denied such reports.
The U.S. has also sanctioned Russians over Moscow's interference in the 2016 presidential election, while the U.K. introduced measures against prominent Russians after a chemical attack in the British city of Salisbury in 2018.
Critics of sanctions programs argue that Russia is able to withstand the measures. However, despite Putin's flippancy, other analyses have shown that sanctions are undermining the president's ability to distribute wealth among his inner circle of supporters—a system of lucrative corruption and cronyism vital to maintaining his grip on power.
Sanctions undermine an already shaky economy. Russia was buffeted by recessions in 2008-2009 and 2014-2017 and struggled to recover. Foreign policy–related sanctions combined with the plummeting price of crude oil—a major element of Russia's raw materials–focused economy—and a sudden devaluation of the ruble are stoking economic chaos.
According to the Center for European Policy Analysis, Russia's gross domestic product at the end of 2017 was 1.8 percent lower than it would have been without sanctions. And Bloomberg estimates that the Russian economy has grown about 10 percent less than expected over the past five years. Six percent of this was attributed to sanctions and the other 4 percent to crude oil's falling price.
Earlier this week, Russian oligarch and Putin ally Oleg Deripaska—himself a target of sanctions—said it would be "impossible" for U.S.-Russian relations to improve while sanctions remain in place. And last month, Putin spokesperson Dmitry Peskov branded American sanctions as "racketeering."