Russia Says Syrian Rebels Are Planning Chemical Attacks In Syria To Prompt More U.S. Strikes Against Regime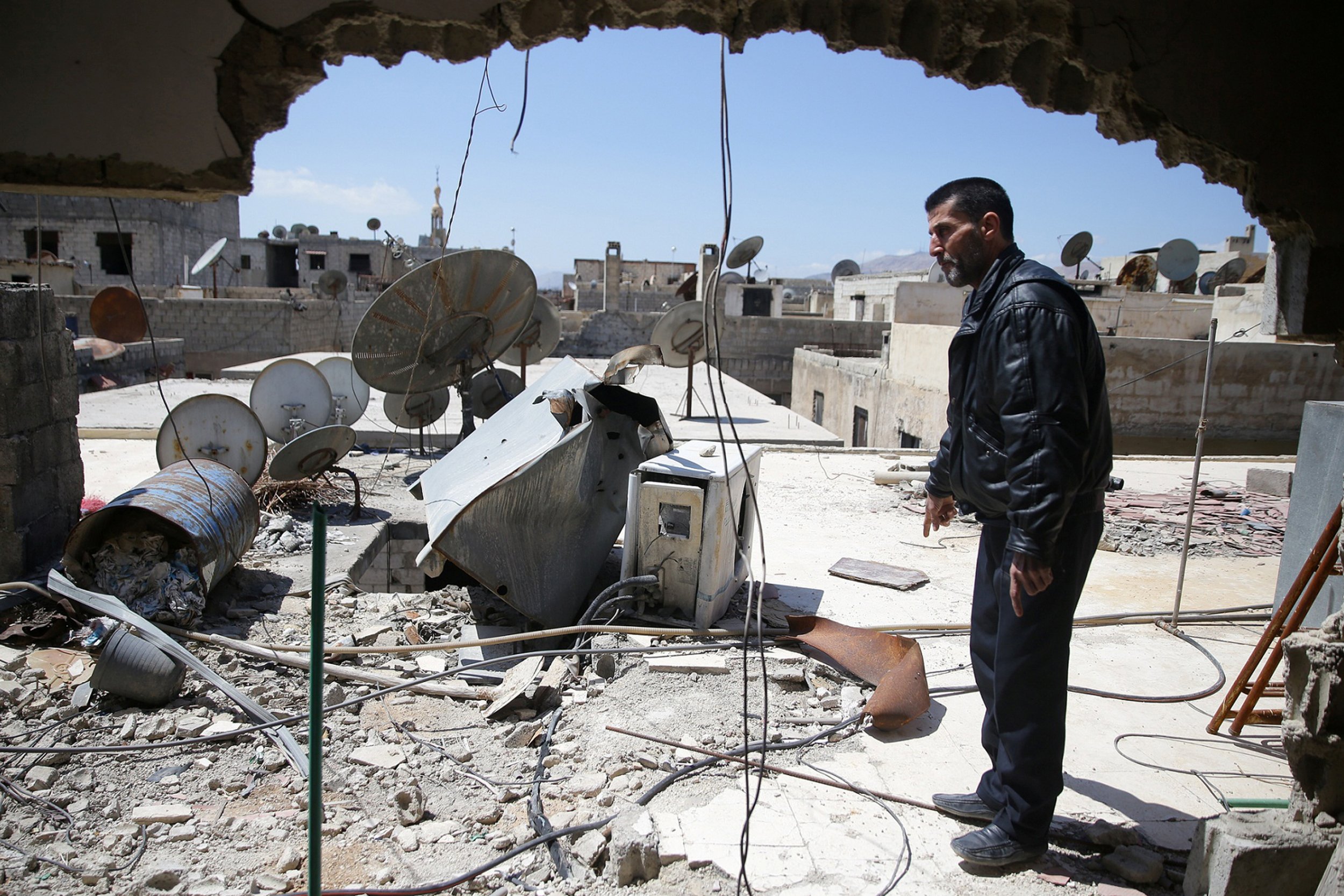 Russia has claimed that Syrian militants are planning chemical attacks to prompt U.S. military action against Syrian President Bashar al-Assad's regime.
"According to currently available information, Syrian terrorist groups are planning a demonstration provocation with the use of toxic, chemical substances in order to serve as basis for U.S. strikes against Syrian government forces' positions," Maria Zakharova, Russian Foreign Ministry spokeswoman, said on Thursday.
Read More: Russia's new tank is going to be invincible… or so it says. Experts weigh in.
"The acts will most likely be carried out in a populated area, inaccessible for government forces, such as the opposition enclave in Eastern Ghouta, where chemical weapons were delivered earlier," Zakharova said in her daily press briefing, according to state news agency Itar-Tass.
She accused rebel militant groups Jaish al-Islam and Filak ar-Rahman of possessing the equipment needed to carry out the attack. Zakharova did not say if the U.S. was privy to such a plot.
Zakharova's claims come a week after the Pentagon announced it has observed what appear to be preparations for a new chemical attack at a Syrian government airfield. U.S. Envoy to the United Nations Nikki Haley said afterwards that not only will Assad be punished for any such attack but his main allies Russia and Iran would also be considered responsible.
Zakharova's words mirrored Russia's response to a chemical attack against civilians in April that was blamed on Assad. Russia remained a staunch supporter of the regime, claiming anti-government fighters carried out the attack.
The U.S. responded by striking the regime airfield thought to have facilitated the attack. Following the strike, Russia has consistently aimed to stoke skepticism that Assad would ever order chemical attacks. In April Russian President Vladimir Putin himself reiterated this and attempted to neuter allegations of future complicity by the regime in such attacks, accusing rebels of preparing more "provocations."