Russian Pensioner Who Says USSR Still Exists Arrested, Accused of Coup Plot
A Russian pensioner who is a member of a die-hard group that denies the Soviet Union ever legally stopped existing has been charged with extremism and plotting to overthrow the Russian government.
Federal agents in the Siberian city of Omsk, around 1,400 miles east of Moscow, raided the home on July 11 of 72-year-old Vladimir Beskhlebny, who is the chairman of the Omsk executive committee of the group that calls itself the Russian Soviet Federal Union of Socialist Republics (RSFSR).
His relatives told the newspaper Novaya Gazeta that the raid was conducted at 7 a.m, by three commandos in black uniforms, bulletproof vests and armed with machine guns. Upon entry, they presented an order by the regional branch of the security service, the FSB, stating that Beskhlebny was preparing an "armed seizure of power."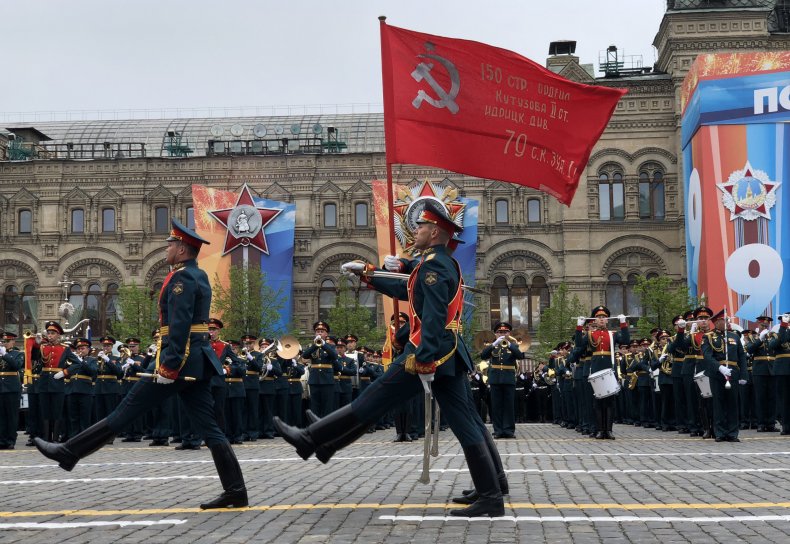 The pensioner's computer, mobile phone and passport, which had not been updated since Soviet times, were confiscated and he was placed under house arrest. Authorities also raided the homes of five of his colleagues and two offices used by their movement, the paper reported.
"He walks with a cane following a car accident several years ago. Don't our own agencies find it absurd to suspect him of seizing power?" one of Beskhlebny's supporters whose own property had also been searched, Vladimir Zhigalin, told the paper.
There is a sizable minority of self-declared Soviet citizens who believe that the Soviet Union never legally disintegrated. Among them is the Union of Slavic Forces, which was created in 2010 and has an estimated 150,000 members. They believe that the current government structure and constitution in Russia are illegitimate.
Its founder, Sergei Taraskin, declared himself "acting president of the USSR" and began to appoint governors and mayors in all regions of the country. Last August the Supreme Court in the region of Komi deemed it an extremist organization.
A nostalgia for Soviet times remains among many according to a poll by the independent Levada Center in March. It found that three-quarters of Russians believed the best period in their country's history was the Soviet era.
Over the last two years a number of people denying the end of the USSR have faced charges, although none are thought to have resulted in convictions.
This week, extremism charges were filed against members of another outlawed group, the Jehovah's Witnesses, following raids on properties in the Voronezh region.
A Jehovah's Witnesses spokesperson said 10 people are in pre-trial detention until September 3 as part of a crackdown against the religion, which has been banned in Russia since April 2017.