Russia State TV Complains Putin's Red Lines Are 'Elastic'
Russian territory is up for grabs for the Ukrainian military, according to an outspoken member of the Russian parliament.
"You know, that's the system we've got going on right now," Russian State Duma member Aleksey Zhuravlyov said on Russian state TV, in a video posted online by the BBC's Francis Scarr. "And on the subject of our very elastic red lines—that's to say they're stretching—they've already stretched to Krasnodar territory. They might stretch even further, too."
The Krasnodar region in southern Russia was the site of two reported explosions, according to city administrators in Tuapse.
Ukrainian drones reportedly caused explosions near the Yeysk Airbase in the Krasnodar region on Wednesday, according to Ukrainian Internal Affairs Adviser Anton Gerashchenko. The base is about 80 miles from Ukraine's frontline.
Zhuravlyov called the present state of the conflict "unacceptable" following a harsh winter, coined as "General Winter" in respect to previous wars and battles fought in Russia's desolate conditions.
"They must understand clearly that this is now an attack on our territory," he said. "We've been saying that they've hit Crimea. Crimea's one thing, but they're hitting Krasnodar and Belgorod, all of them one after the other. It's time they were punished properly."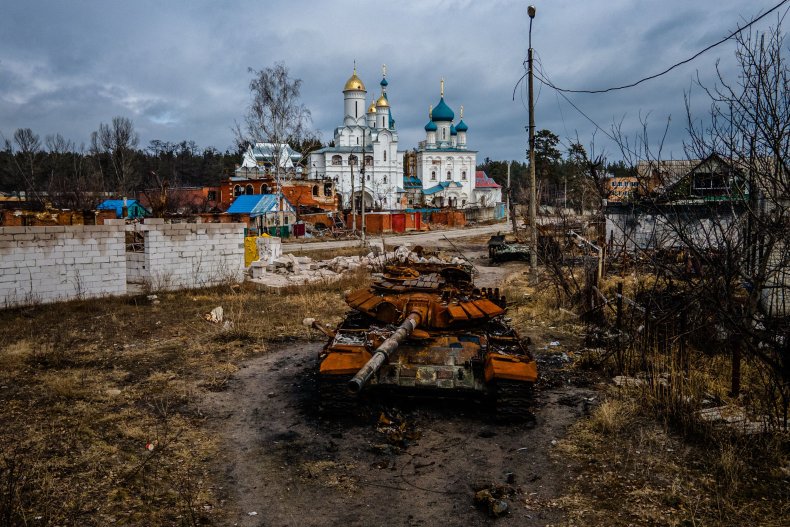 The governors of the Ukraine-bordering regions of Belgorod and Kursk have continuously accused Ukrainian forces of using drones to shell across boundary lines.
Belgorod Mayor Valentin Demidov said Monday that the wreckage of three unmanned aerial vehicles (UAVs) was found in his city, adding that nobody was injured.
Zhuravlyov has previously waffled in terms of praising and criticizing his country's special military operation. After touting last month that Russia "demilitarized Ukraine 100 percent" and was on its way to accomplishing the same feat with NATO, the leader of the nationalist party Rodina (Motherland) said shortly after on Russian 60 Minutes that Russian media was portraying the war differently than the reality on the battlefield.
Zhuravlyov called for Russian forces to "go further."
"Why aren't we in Kyiv if everyone is fighting just fine?" he said in mid-February. "Maybe I don't understand something, or will we be celebrating another street seizure with the whole country?"
In August, Zhuravlyov threatened German reporter Björn Stritzel, of the publication Bild, on the 60 Minutes program because of his coverage of the Russia-Ukraine war.
In January, he made threatening comments about German Foreign Minister Annalena Baerbock on Russian state-owned TV channel Russia-1 after she traveled to Kharkiv to meet with Ukrainian counterparts and to support Ukraine joining the European Union.
"Baerbock walks around Kharkiv," Zhuravlev said at the time. "What, don't we know where she is? What, don't we have high-precision weapons? What is she doing there?"
Newsweek reached out to the Russian State Duma and Russian Defense Ministry for comment.