Russia Tests 'Robocop' Power Armor Enabling Soldiers to Fire Machine-guns With One Hand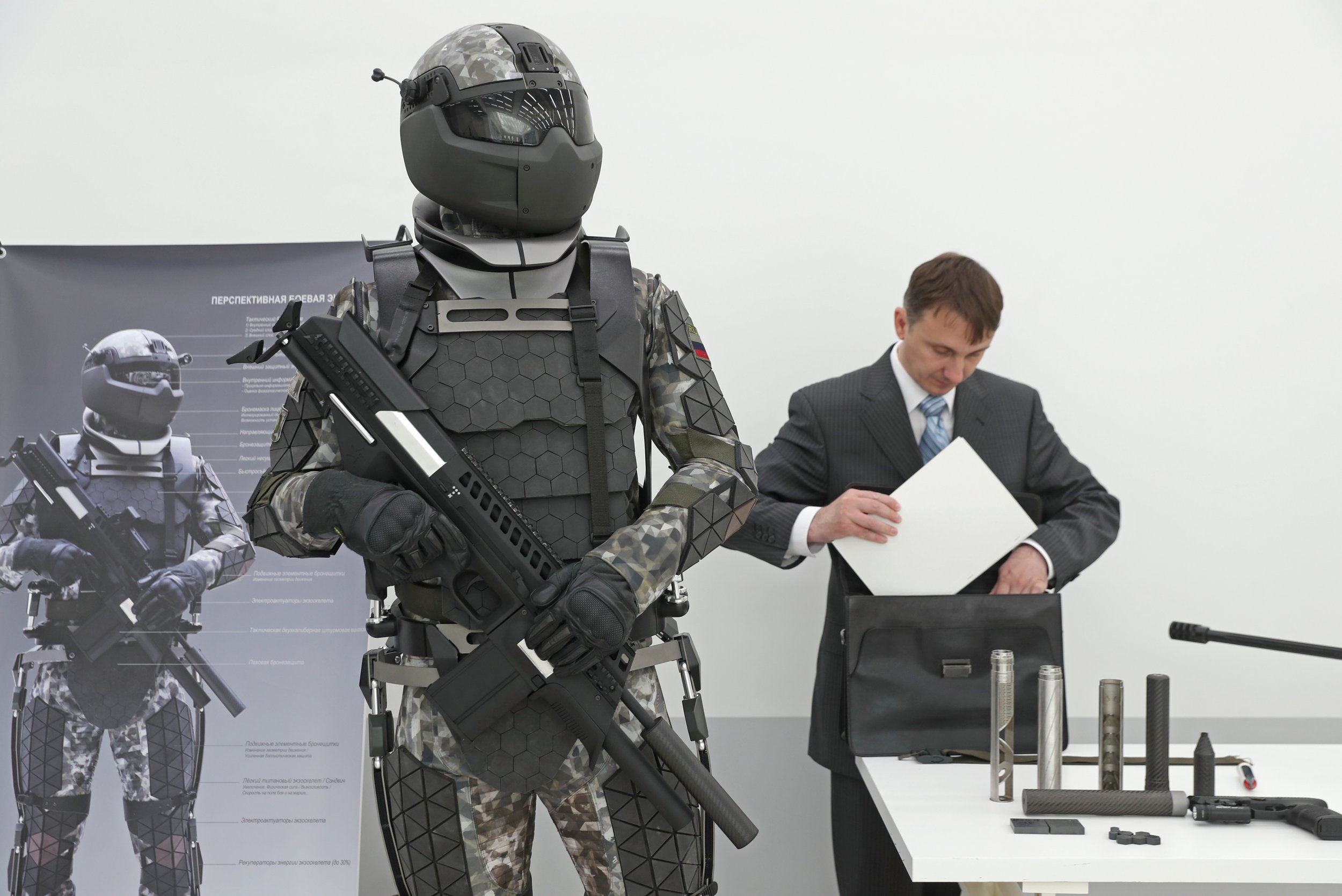 Russia is already testing a mechanical exoskeleton for soldiers, which is supposedly designed to unleash accurate machine gun fire with one hand and add to its wearer's physical strength, its developers have said.
The equipment, part of a Russian military concept for soldiers' personal armor, seeks to increase the physical strength and endurance of its wearer while carrying hefty kit on deployment. The exoskeleton is yet to be displayed in a practical demonstration but a top official for state arms design institute TsNiiTochMash behind the piece has revealed the mechanized item is officially undergoing testing.
"We have already held trials for the prototype of the active exoskeleton," Oleg Faustov, head designer of the Life Support System of the Soldier Combat Outfit told state news agency Itar-Tass. "It really does enhance the physical capabilities of personnel. For example, the tester was able to fire a machine-gun with only one hand and hit targets accurately."
The current working deadline for the project coincides with the broader development of Russia's third-generation Ratnik personnel armor, which is slated to be completed by 2025. The Ratnik is a futuristic update of soldiers' standard issue combat uniform that includes aims to include smart elements and wearable tech that will enhance performance.
The exoskeleton became a talking point at Russia's annual Army-2018 expo outside Moscow this month, where military procurement officials unveiled that the kit will be made from carbon fiber and powered by a motor, which will move with a soldier's body to help carry additional weight.
Initial plans from TsNiiTochMash appear to have involved designing the exoskeleton from titanium, according to the research company's head Dmitry Semizorov. Speaking about the project last year, Semizorov said the design was completed in theory but researchers were struggling to come up with a battery and motor combination that would be able to move the kit.
Also at this month's event,​ developers showcased the wearable technology that the active exoskeleton will replace, which they call the passive exoskeleton. Unlike the prospective kit expected in 2025, the passive exoskeleton does not have a motor and only provides the wearer with physical support by virtue of shoring up their stance. Weighing in at about a dozen pounds, the passive exoskeleton supposedly helps reduce the weight carried by a soldier by about 110 pounds.
Russian forces equipped minesweepers in Syria with the technology as a way to alleviate the heavy load of their specialist packs and scanners, a military official said at the expo.