Man Marries Woman Who Attacked Him With Axe so She Can Avoid Prison
A pensioner in Russia who attacked a man with an axe was given a suspended sentence after the victim married her so he could plead with the court that she should not go to prison.
In a statement released on Thursday, the Tomsk regional prosecutor's office in Siberia said that the woman, who is now aged 67, had constantly quarreled with the victim aged 38, who is described as a "roommate."
The arguments stemmed from his "unwillingness to keep their apartment clean and orderly."
But things took a violent turn in September 2019 "during the consumption of alcohol with friends," the prosecutor's office press release said, without naming either person.
After coming home, the woman approached the victim from behind as he was watching television.
She then "struck him with an axe multiple times in the head, ribs and neck," according to the statement, which was also reported by RIA news agency.
However, when responders arrived at the property, it seemed that he did not want his attacker to take the blame. The victim then tried "to convince the medics and police who answered the call that he had injured himself from an accidental fall."
"Later, the motives for this behavior became clear. During the trial, the man proposed to the defendant and they got married," the statement said, adding that "as a spouse, he asked the court not to imprison" the defendant.
The woman was found guilty under Article 111 of Russia's criminal code of deliberate infliction of grievous bodily harm with the use of a weapon, a crime which carries a maximum prison sentence of 10 years.
However, she was given a three-year suspended sentence with a probationary period of three years.
The prosecutor's office said that the sentence had not yet entered into force, opening up the possibility of an appeal, The Moscow Times reported. Newsweek has contacted the Tomsk prosecutor's office for comment.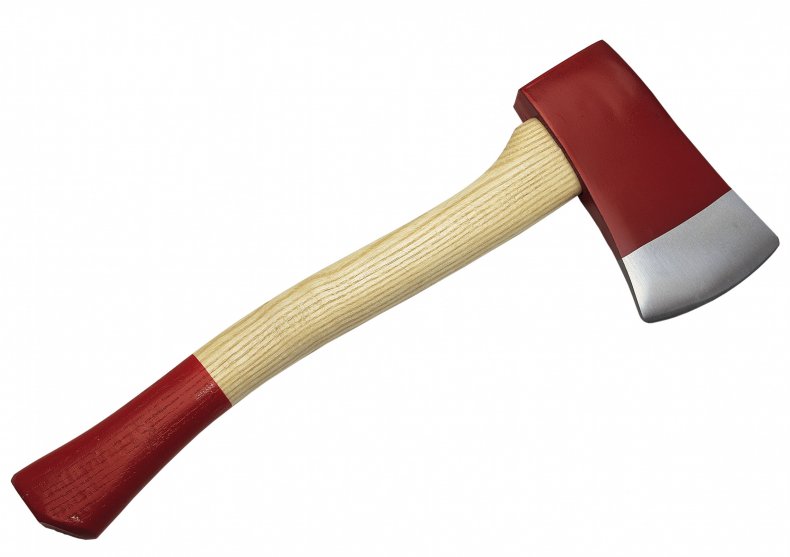 In August, a video that went viral showed a man attacking a grocery store checkout in Mariupol, a coastal city in the southeast Ukrainian region of Donetsk Oblast, bordering Russia.
The clip, which was filmed by his son, showed the man dressed in black, accompanied by his wife, holding the weapon as he walked into the entrance of an ATB supermarket.
He proceeded to use the axe to destroy price scanners, plastic barriers and store displays, apparently in protest at the store's staff refusing to serve his wife for not wearing a face mask. Police arrived soon after.