Trump Pulling U.S. Out of Nuclear Treaty 'Will Lead to Arms Race,' Says Russia's Defense Minister
Russia's defense minister has said that the "real reason" for the U.S.withdrawal from the Intermediate-Range Nuclear Forces (INF) Treaty was because it wanted to "hold back" Russia and China and redeploy its nuclear arsenal in the Asia-Pacific region.
At a military and security plenary session in Beijing, Sergei Shoigu criticized the move by President Donald Trump to pull the U.S. out of the 1987 treaty, which had banned missiles with a range of up to 3,400 miles.
The U.S. and NATO had long accused Moscow of violating the treaty by deploying a new type of cruise missile, which the Kremlin always denied. The U.S. pulled out of the agreement in August and then tested a missile with a range previously banned under the treaty.
Shoigu told the Beijing Xiangshan Forum on Monday that this showed Washington had planned to exit the treaty for a long time because it felt it was no longer in its interests amid China's growing military and economic power and Russia's expanding military potential.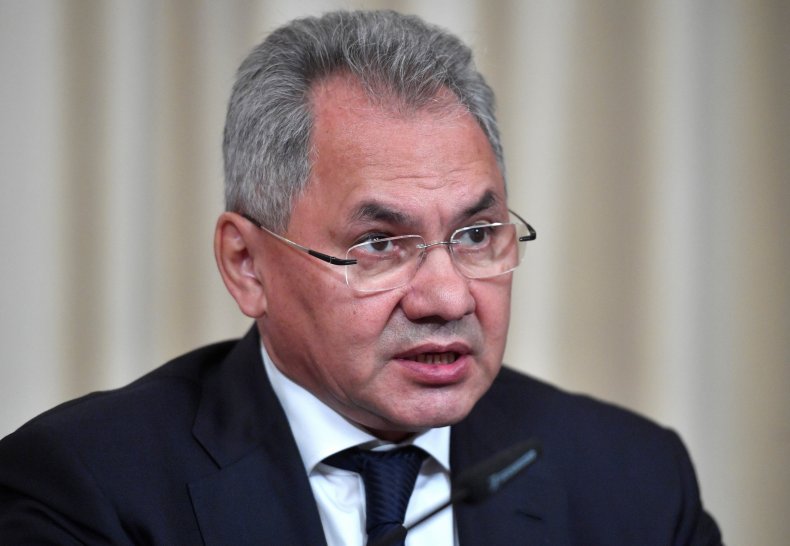 "We are convinced that the real reason behind Washington's unilateral withdrawal from the INF treaty was to hold back China and Russia," Shoigu said, according to Russia's 1st Channel.
"There are grounds to believe that U.S. strike capabilities previously banned under the INF Treaty are highly likely to be deployed in Asia Pacific and Europe to increase tensions.
"Such a decision will lead to an arms race, to the growth of a potential for conflict, will raise the probability of incidents," he added.
Shoigu said that the U.S. accused Moscow of breaking the terms of the treaty so it could "prepare for its destruction ahead of time."
He said that the U.S. had created unmanned aerial strike vehicles, used intermediate-range ballistic missiles as targets and deployed Mark 41 Vertical Launching System initially developed to launch Tomahawk cruise missiles, according to TASS. "This is further confirmed by the fact that 16 days after the treaty was terminated a land-based cruise missile test was conducted with this missile striking a target further than 500 km away according to US statements," Shoigu added.
Shoigu went on to speak more generally about how "international relations are in a state of degradation," and that there was worsening global security due to "the U.S. refusal to ratify the Comprehensive Nuclear-Test-Ban Treaty and its unilateral withdrawal from the INF Treaty."
Last week, Russian president Vladimir Putin said in an interview that the INF deal "was not worth ruining" and that Moscow and Washington could have found a compromise to stick to the spirit of an agreement to restrain any arms race, and not tie their hands with the treaty.
Putin said a successor to the START Treaty, which expires in 2021, is urgently required.
Shoigu said the security in the Asia-Pacific region could only be guaranteed if the interests of the regional countries were taken into account.
In another apparent swipe at the U.S., Shoigu said Moscow believed that the "artificial expansion of cooperation to include the so-called 'Indo-Pacific region' aimed to create dividing lines."