Putin Opponent Calls for Ukraine Ceasefire to Stop Bloodshed
Prominent Russian opposition politician Grigory Yavlinsky has said there must be an immediate ceasefire in the war in Ukraine to avoid further bloodshed and warned that if fighting continued, Kyiv risked losing everything it has achieved so far.
Yavlinsky expressed the view in an op-ed for the publication Novaya Gazeta, an independent Russian-language news outlet. His article has been criticized by some on social media who have said he is effectively calling for Ukraine to surrender.
But speaking to Newsweek from Moscow, Yavlinsky, the founder of the Yabloko party said "a ceasefire is absolutely necessary, then we will start all kinds of talks."
"The situation is such that it would have never any kind of end because there is no possibility for any victory from both sides, so it's endless. Ukraine has achieved a lot and paid the price for that already, and now it's such a situation that the continuation of the war can destroy all this because the devastation would be enormous," he said.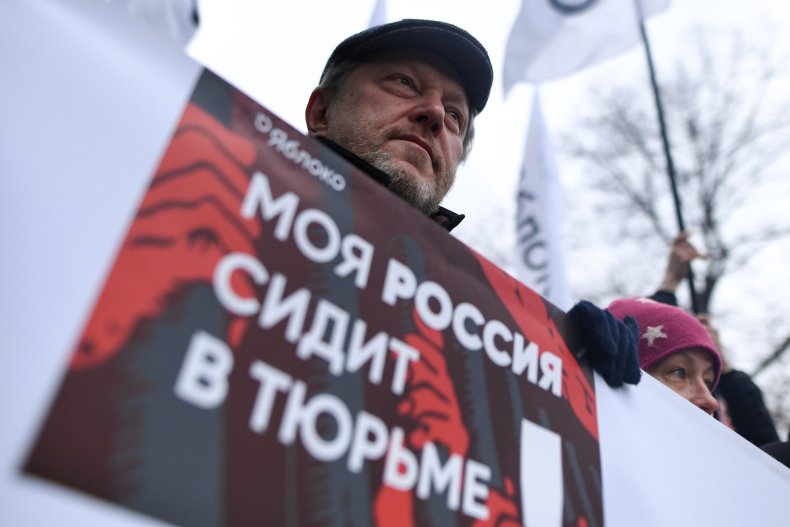 Born in Lviv, in western Ukraine, Yavlinsky, 70, is the founder of social-liberal party Yabloko, the federal political committee of which he chairs. He twice ran against Vladimir Putin in Russia's presidential elections.
He finished third in 2000 and gained just over one percent of the official tally in the 2018 ballot. He also ran against Boris Yeltsin in 1996 when he finished fourth. He was blocked from running in the 2012 ballot, despite reaching the required two million signatures required by law.
Despite facing serious restrictions on its operations amid a Kremlin crackdown on opposition voices, Yabloko performed creditably in the Moscow municipal elections in September 2022, gaining 16 percent of the vote in the Russian capital.
Although the party does not have MPs in the State Duma, it has deputies in four regional parliaments—Moscow, St. Petersburg, the Pskov region and Karelia.
In his op-ed headlined "just stop" published on Sunday and translated into English for Yabloko's website, Yavlinksky proposed that a ceasefire agreement was needed in Ukraine to prevent a dangerous escalation.
He wrote that along with Russia and Ukraine, "the key participants in the conflict" included the U.S., the EU and NATO. In his view, they, along with "fans of war," are mistakenly "fantasizing about all manner of victories, acquisitions and turning points," as well as "agitating for new onslaughts."
"Continuation of the military actions in any form—via an offensive or positional warfare—will not yield any positive outcome either for Russia or Ukraine, or for Western countries." Ending the conflict on the battlefield "is not possible" and "nothing will stop Putin's regime."
"Russia will not become powerless as a result of this war," Yavlinksky wrote, "however, it is entirely possible to deprive Ukraine of its future" by risking its ability to restore its economy "debilitated by the military actions."
"It is crystal clear today that this must be stopped. All of it," he wrote. "It is only then that it will be possible to discuss territorial issues, borders, the relocation of troops."
Then, "tough and difficult diplomacy, with inevitable setbacks and limitations" can ensue because "we have all found ourselves in a situation where we are left with only bad options or even worse ones. There are no longer any good options."
"Sign a ceasefire agreement. Stop killing people," he added.
Yavlinsky's stance was criticized by some social media users who see a ceasefire as suiting the Kremlin. Canadian diplomat and politician, Chris Alexander tweeted that post-Soviet Russia "has repressed dissent, invaded neighbors & championed dictators continuously since 1991."
"There was no 'liberal' or 'law-abiding' moment under Yeltsin or Putin, as Yavlinsky's disgracefully insolent call for Ukraine's surrender proves," he added.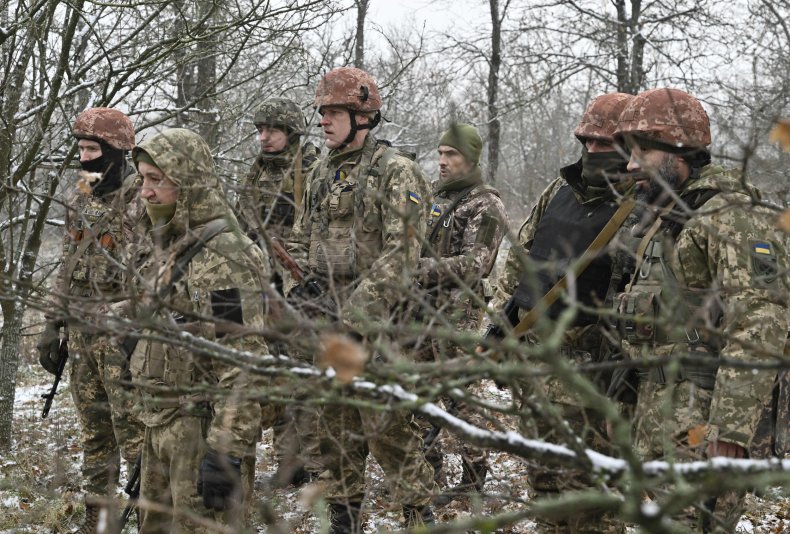 Ukrainian political and military journalist Mykola Vorobiov said that Yavlinsky's plea made "the aggressor and its victim equal culprits in the bloodshed."
Konstantin Sonin, a Russian economist and professor at the University of Chicago Harris School of Public Policy, described Yavlinsky as a "liberal icon of early 1990s" whose op-ed has called on Ukraine "to stop fighting and accept the current territorial lines."
"I cannot regret my first-round 1996 vote more," Sonin added, referring to the election in which Yavlinsky participated.
But Yavlinsky said that his critics are guilty of "wishful thinking" and do not understand the reality of what is happening on the ground. "The lives and prospects of people are incomparably more important than the misconceptions of the observers."
"Ahead is the expansion of the catastrophe and a sea of blood, without any positive result," he said.
"What would happen in half a year from now? My prediction, it will be terrible developments, a lot of blood and nothing more."
Ukraine dismissed Putin's call for a ceasefire over the Orthodox Christmas period in January saying that Moscow just wanted a pause to gather reserves, equipment and ammunition.
In 2022, Ukrainian President Volodymr Zelensky released a 10-point peace plan outlining the conditions for negotiations, which included restoring Ukraine's territorial integrity and Putin pulling out all of his troops. The Kremlin rejected the proposals.
Newsweek has contacted the Ukrainian Foreign Ministry for comment.