Chernobyl Radiation Fears As Power Outage Stops Cooling of Nuclear Fuel Rods
Ukraine has accused Vladimir Putin of putting the whole of Europe in danger, as it warned damage to the Chernobyl nuclear power by Russian troops could cause radiation leaks.
Ukraine's state-run nuclear company Energoatom said on Wednesday that radioactive substances could be released from the plant because its power connection was severed, which would prevent the cooling of spent nuclear fuel.
Soon after their invasion of Ukraine, Russian military forces seized control of the nuclear power plant where an explosion in 1986 caused history's worst nuclear disaster.
Ukraine's communications service said in a tweet on Wednesday that the high-voltage line is currently disconnected "due to the damage caused by the occupiers."
Ukrainian Foreign Minister Dmytro Kuleba appealed to the international community "to urgently demand Russia to cease fire and allow repair units to restore power supply."
Kuleba tweeted that reserve diesel generators have a 48-hour capacity to power the plant, after which the cooling systems of the storage facility for spent nuclear fuel will stop, "making radiation leaks imminent."
"Putin's barbaric war puts entire Europe in danger. He must stop it immediately!" Kuleba said.
However, the International Atomic Energy Agency (IAEA) said on Wednesday that the spent fuel storage pool and volume of cooling water at the plant was "sufficient for effective heat removal without need for electrical supply."
"In this case IAEA sees no critical impact on safety," it tweeted.
Mark Nelson, founder of the Radiant Energy Fund, which advises non-profits and industry about nuclear energy, said that in the event of Chernobyl's cooling system stopping, there will still be cooling from the water already in the pool "for a long time," perhaps from "weeks to months."
He said that depending on the level of airflow in the Interim Spent Fuel 1 facility, "air cooling would continue to do the job."
"How long this would protect the integrity of the fuel rods depends on several things we're rapidly trying to evaluate. Safe to say, this is a very, very slow moving problem," he told Newsweek.
He disputed claims that Chernobyl would pose a risk to the health of people throughout Europe.
"The radiation from Chernobyl, where a giant core-load of active reacting fuel explodes into the air followed by a massive fire, was detected all over Europe with no negative health effects from radiation to the broader public outside plant workers, early responders, and residents of immediately nearby towns," he said.
"This situation with the spent fuel pond is radically smaller as a starting event and the response time available is in weeks or months, not hours, minutes, or seconds."
The IAEA said on Tuesday that it was concerned that it was no longer receiving data from Chernobyl, where more than 200 technical staff and guards are trapped at the site, working nearly two weeks straight since the Russian takeover.
The BBC reported that the atmosphere there was calm but conditions inside are difficult, with food and medicine limited.
Last week, Russia was accused by Kyiv of stoking "nuclear terror" after it seized Europe's largest atomic power plant, Zaporizhzhia, whose six reactors are more modern and safer than the one that melted down at Chernobyl.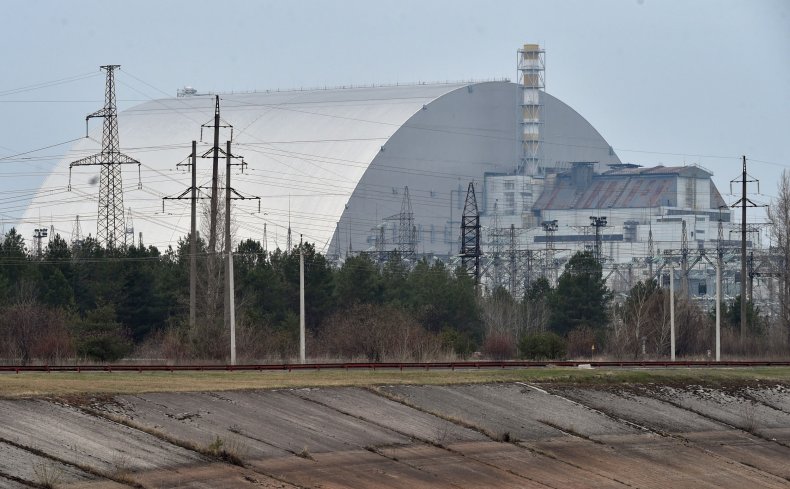 Update 03/09/22, 9 a.m. ET: This article has been updated with further information.