Russian forces are "in for the long haul" in southern and eastern Ukraine, the head of the British Army has said, as Kyiv's counteroffensive approaches the more difficult winter months.
Moscow now dedicates around a third of its government spending to defense, General Sir Patrick Sanders, the UK Chief of the General Staff, said during a keynote speech at the Defense and Security Equipment International conference in London, U.K., on Tuesday.
With such a chunk of government spending flowing into the sector, "they're clearly in for the long haul," he said. "We have to be ready for what may follow."
In early August, Reuters reported that Russia had doubled its government target for defense spending in 2023 to more than $100 billion, citing a government document viewed by the news agency. And, in the first six months of this year, Russia spent 12 percent more on defense than its original 2023 target.
Ukraine's counteroffensive and the demands on artillery, ammunition, missiles and personnel have pushed Russia and Ukraine to concentrate on its defense funding.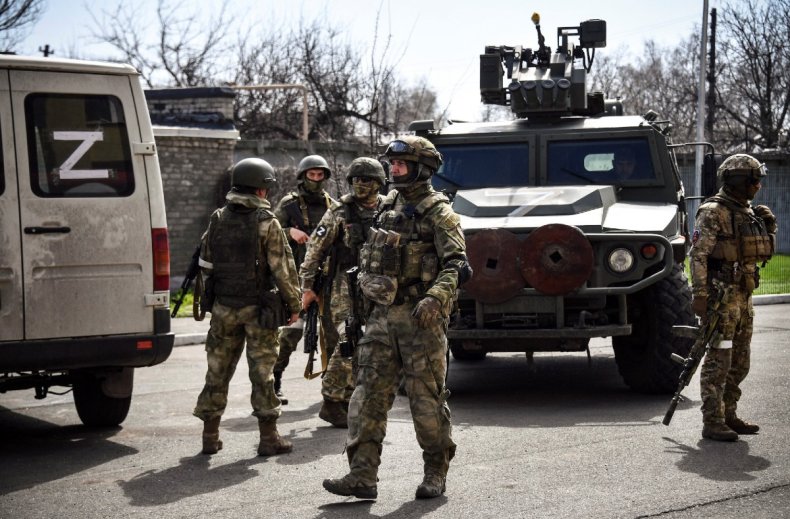 Kyiv's concerted pushback at Russian front lines is heading for its fourth month of grinding progress, winning small gains—notably across the southern annexed Zaporizhzhia region—at a high cost as Ukraine works its way towards the Russian-occupied city of Melitopol and the Sea of Azov.
But the slow rate of progress through heavily fortified Russian defenses has attracted criticism of Kyiv's operations, although Ukrainian officials have hit back at these suggestions.
"The hard-fought Ukrainian counter-offensive continues," Sanders said on Tuesday. "And we've got to ensure that their bravery, their sacrifice, and their skill are matched by our collective commitments."
It's a "big ask" for Ukraine to succeed against Russia's well-prepared defenses, General Sir Jim Hockenhull, the head of the U.K.'s Strategic Command, told the media at a briefing in London on Tuesday.
It's a "really difficult" situation for Ukraine, he said, despite their "slow but steady gains."
"Offensive operations against well-defended, well-prepared and, potentially, in areas, well-defended locations, is really difficult to do," he continued.
Operations have also centered on the eastern Ukrainian city of Bakhmut, which Russia claimed back in May 2023 after months of some of the fiercest fighting of the war. Ukraine's fighters "are advancing south of the city of Bakhmut," Ukraine said on Tuesday.
But U.S. Chairman of the Joint Chiefs of Staff General Mark Milley said on Sunday that Ukraine had between four and six weeks of good fighting weather remaining before its counteroffensive operations have to factor in worsening, muddy conditions.
"There's still a reasonable amount of time, probably about 30 to 45 days' worth of fighting weather left, so the Ukrainians aren't done," Milley told the BBC. "They haven't finished the fighting part of what they're trying to accomplish," he added.
Ukraine's muddy season may cause Western-made main battle tanks to get bogged down in the quagmires, Marina Miron, a post-doctoral researcher at the War Studies Department at King's College London, previously told Newsweek.