Russia Withdrawing Jets From Crimea Amid Attacks From Ukraine – Report
Russia is withdrawing fighter jets from Crimea after multiple suspected Ukrainian attacks, according to a NATO report.
The war between Ukraine and Russia has recently passed the six-month mark with no clear end in sight.
However, according to a Business Insider Germany report that has been translated into English, Russia has already moved 10 of its fighter jets from Crimea back to Russia.
Business Insider Germany has seen the secret NATO report that details the situation.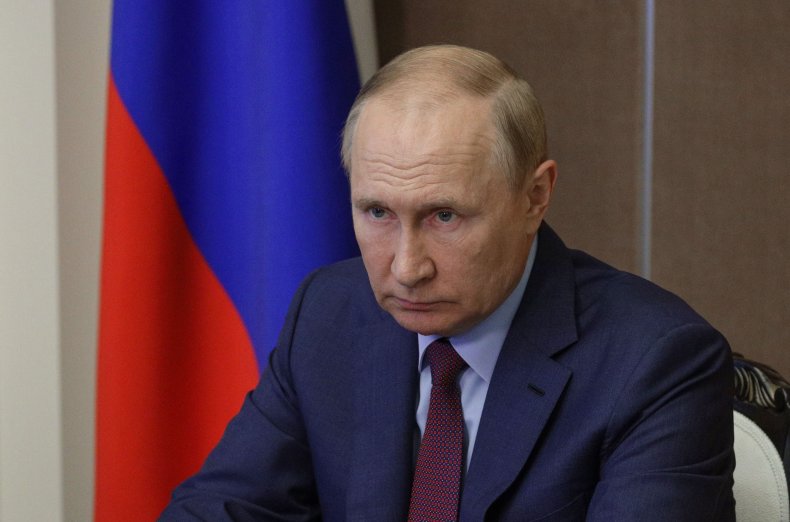 Crimea, which most countries recognize as Ukrainian but which has been occupied by Russia since 2014, has suffered attacks in recent weeks. Ukraine has hinted that these will continue without claiming responsibility.
The attacks have featured long-range weapons and drones targeting air bases, transport hubs, logistics depots, and command centers. The attacks have caused panic among Russians in Crimea and buoyed Ukrainian confidence.
On August 9, the Saky air base on the west coast of Crimea was rocked by at least 12 explosions, and some were recorded by nearby Russian tourists at a beach resort. After the attack, satellite images showed extensive devastation across the air base.
Some of the footage recorded has generated gallows humor from the Ukraine Government as it advised Russian tourists against holidaying in Crimea.
According to the NATO documents, "Russia is very likely to disperse its air forces in Crimea to prevent further attacks by Ukraine."
The report adds that the 10 jets that have allegedly been moved to Russia include six SU-35S fighter jets and four MiG-31BM interceptors.
An estimated 32 Russian fighter jets remain stationed there, most of these being SU-27 fighters.
Earlier this week, Ukrainian President Volodymyr Zelensky vowed to take back Crimea from Russian forces.
He also said that the war will end with Crimea as he made an optimistic speech about the ongoing war.
Zelensky was speaking at the second iteration of the Crimea Platform on Tuesday, an online gathering of 60 nations and international organizations.
"Ukraine is strong enough and powerful enough to see a perspective for Ukrainian Crimea," Zelensky said. "We will bring freedom to Ukrainian citizens in Crimea, and we will restore justice to all those who suffered from the repressions and abuses of the Russian occupiers."
"I know that Crimea is with Ukraine, is waiting for us to return. I want all of you to know that we will return. We need to win the fight against Russian aggression. Therefore, we need to free Crimea from occupation.
"It began with Crimea, it will end with Crimea," Zelensky said of Ukraine's war with Russia, quoting jailed Crimean activist Nariman Dzhelyal.
Newsweek has contacted NATO and Russia's Ministry of Foreign Affairs for comment.