Ukraine's Recent Success Boosts Case for More Western Arms: Ukraine MP
The success of the counteroffensive by Kyiv's forces should persuade its allies to provide it with more weapons to fight Vladimir Putin's aggression, a Ukrainian MP has said.
Kira Rudik, who heads the Golos party in the Ukrainian parliament (Rada) said that for Kyiv's forces to maintain the momentum in which it recaptured territory in the northeast Kharkiv region, western countries needed to step up its supply of weapons.
Ukrainian president Volodymr Zelensky said his forces have recaptured over 3,000 square miles in six days, and faced with a depleted troop numbers, Putin is under pressure over what to do next.
"This was the boost in morale that we desperately needed since the beginning of the war," Rudik told Newsweek. "It is a logical, practical argument to say 'give us more weapons and we can show you what we can do.'"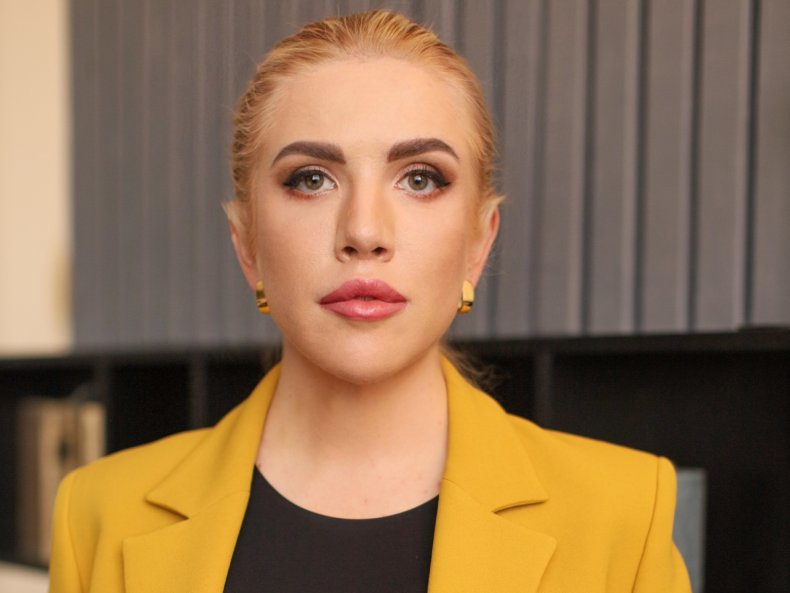 Analysts had speculated that a successful counteroffensive could propel or at least sustain western military support for Kyiv, especially crucial in the coming winter months. A faltering offensive may have had the opposite effect, potentially putting pressure on Kyiv to agree to a settlement accepting the loss of territory.
On Saturday, Zekensky's adviser, Mykhailo Podolyak, urged European countries to provide Ukraine with "modern and effective" missile defense systems. Earlier this week, Ukraine's foreign minister, Dmytro Kuleba, publicly asked why Berlin was backtracking on a pledge to provide heavy weaponry, including Leopard tanks.
"In taking back Kharkiv, Ukrainian forces regained more tanks than were supplied by Germany since the beginning of the war," said Rudik.
"I do believe we have many strategic and tactical possibilities to take back what is ours and I do believe this should be a good argument for our allies."
Former NATO general Sir Richard Shirreff, who was the deputy supreme allied commander Europe between 2011 and 2014, told Newsweek this week the alliance should increase military support for Kyiv including providing jets such as F-16s, although it would take time to train Ukrainian pilots.
"We have shown that we can do anything." Rudik said "give us the jets and you will see what we can do."
The recent gains came for Kyiv's forces at an important time strategically but the task would be to hang on to the recaptured territory and time was of the essence.
"We have about a month and a half until the cold hits and it will be almost impossible to fight from both sides, so whatever we will take by winter will remain with us and it will be easier to protect," said Rudik. "This is why we are doing things considered impossible to take our territories back and to liberate our people," she said.
The liberation has been bitter sweet though with new evidence of a grim aftermath of Russian occupation.
On Friday, Ukrainian officials exhumed hundreds of bodies from a mass grave in a forest on the edge of the city of Izium, with Zelensky saying some showed signs of been tortured.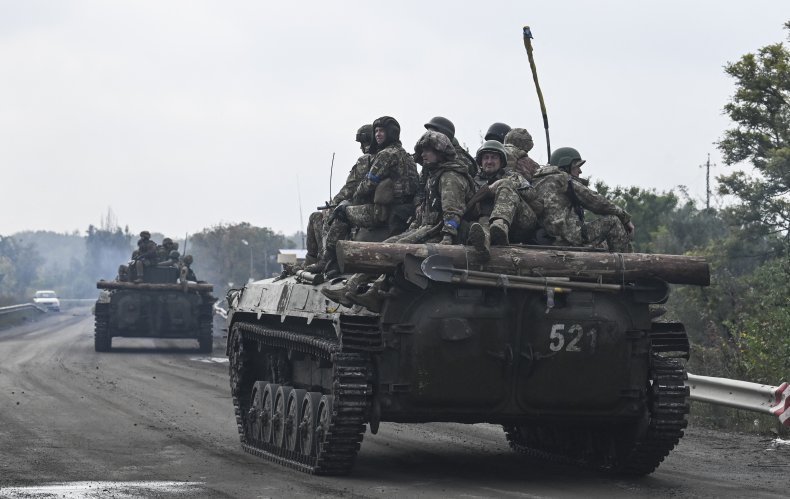 Russia has repeatedly denied allegations its troops carried out atrocities and war crimes and Newsweek has contacted the Kremlin for comment.
However, the discovery in Izium has echoes of what was uncovered in other cities such as Bucha and Irpen.
While Rudik spoke to Newsweek the day before the exhumation in Izium, she said "there are so many Ukrainians currently living in" places like Bucha and Irpen, who are "suffering and being tortured."
Footage has shown Ukrainians tearfully greeting their soldiers and the blue and yellow flag being proudly hoisted up in the towns that have been recaptured.
"There is a major difference between the motivation of Ukrainian soldiers and Russian soldiers," said Rudik.
"In the morning, when a Ukrainian soldier is waking up, he's praying to God and saying, 'today I will be fighting to protect my motherland, I will be freeing somebody's mother, sister and our land and if I have to, I will die for it. So help me God'.
"Russian soldiers are waking up and saying, 'today I may die protecting some administration building in the middle of nowhere. Am I going to do this?'"