Ukraine Says Russia Withdrawing Troops from Border Will Not End Conflict
Ukraine's foreign minister has said that despite Russia's troop withdrawal near its border, the conflict between the countries remained.
The comments by Dmytro Kuleba on Friday came as Russia's defense ministry said troops who had been conducting drills near the border with Ukraine, had started to return to their bases.
"We need to remember that this step would not put an end neither to the current escalation, nor to the conflict between Ukraine and Russia in general," Kuleba said in a statement to Newsweek, which was shared with news agencies.
Russian defense minister Sergei Shoigu had announced on Thursday that troops deployed to the south and the west of Russia for exercises over the past few weeks would be withdrawn, a move which was welcomed by Ukrainian President Volodymyr Zelensky.
However, Russian military hardware will remain in the southwestern Voronezh region, for another big scheduled exercise later this year, Reuters reported.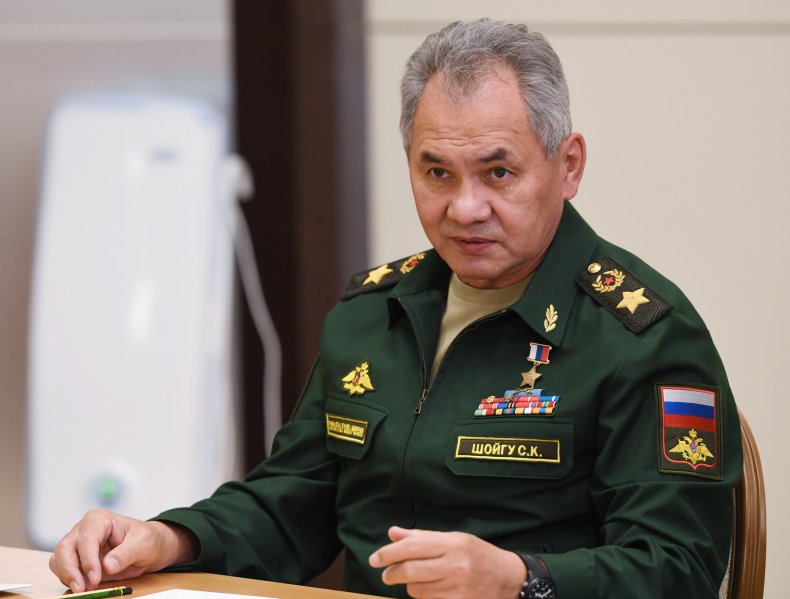 Russia's defense ministry said on Friday it had started moving troops from the Ukrainian region of Crimea to their permanent bases after a large-scale military drill, Radio Free Europe reported.
"Military units and formations are currently marching to railway loading stations and airfields, and loading onto landing ships, railway platforms and military transport aircraft," the defense ministry said in the statement, reported by agencies.
The withdrawal followed a buildup that had raised fears of further Russian intervention in eastern Ukraine, where Moscow-backed separatists have been fighting the Ukrainian government since 2014.
But Kuleba said that although Shoigu's announcement was a "welcome development" which would "ease tensions" if Russia makes good on its word to pull back from the border, the withdrawal still needed to be confirmed by Kyiv and its allies.
"These forces have not just arrived at our border and now have to go back. They have held dangerous drills and created a real threat for Ukraine.
"Russia still owes an explanation to Ukraine, (the) OSCE and (the) international community of why it really needed to bring such numerous forces equipped with some offensive weapons at the border with Ukraine in such excessive number of troops," the statement added.
Kuleba said that pressure from Ukraine's allies had "helped motivate Russia" to take the decision to end its "unprecedentedly dangerous exercises." He also urged Ukraine's allies "to not lose vigilance for now, keep closely monitoring the situation and take further active steps to deter Russia".
Newsweek has contacted Russia's ministry of defense for comment.