Vladimir Putin Refuses To Give Up Ukraine Invasion, Despite Week of Failure
Russian President Vladimir Putin has vowed not to back down in the war he started in Ukraine, insisting his forces would continue their "uncompromising fight."
Putin made the comments in a phone call with his French counterpart, Emmanuel Macron, dashing hopes there could be an easing of Russia's military aggression which has been beset by failures in its first week.
A Kremlin readout of Thursday's call said that Putin took issue with Macron's criticism that it was a "lie" Russians were fighting the war against neo-Nazis in Ukraine.
"In this regard, reasoned explanations were given about the significant role of neo-Nazis in the state policy of Kyiv," the Kremlin said Putin outlined, according to state agency Tass.
The Kremlin said that Putin also told Macron that Russia "intends to continue the uncompromising fight against militants of nationalist armed groups who commit war crimes including placing military equipment in residential areas and using the civilian population as human shields."
The Kremlin said Putin repeated Moscow's line that civilians were not being targeted, because "precision weapons" were being deployed "to destroy exclusively military infrastructure."
"Allegations of allegedly ongoing rocket attacks and bombing of Kyiv and other Ukrainian cities do not correspond to reality," the Kremlin said, according to Tass.
Kyiv and Western countries say footage clearly shows that Russian forces have been targeting civilians.
French officials' version of the 90-minute phone call highlighted how Macron had told Putin that he was making a "major mistake" with the war and that "you are lying to yourself".
The Elysee presidential palace said Putin had told Macron the invasion would continue "until the end" unless negotiations meet his terms, centering on "neutralization and disarmament of Ukraine."
This would be obtained by military means if necessary if a diplomatic or political path failed.
An aide to Macron said that the French leader believes "the worst is to come" and that Putin was intent on seizing "the whole" of the country.
"There was nothing in what President Putin told us that should reassure us," the aide said, according to Agence France-Presse. "He showed great determination to continue the operation."
On Wednesday, British Defense Secretary Ben Wallace said there had been a "failure" by the Russian army in its initial attack on Ukraine, telling British broadcaster ITV "none of the major objectives have been controlled."
Seven days into the invasion, one million people have fled Ukraine and attacks are intensifying, although only one major city, Kherson, has fallen.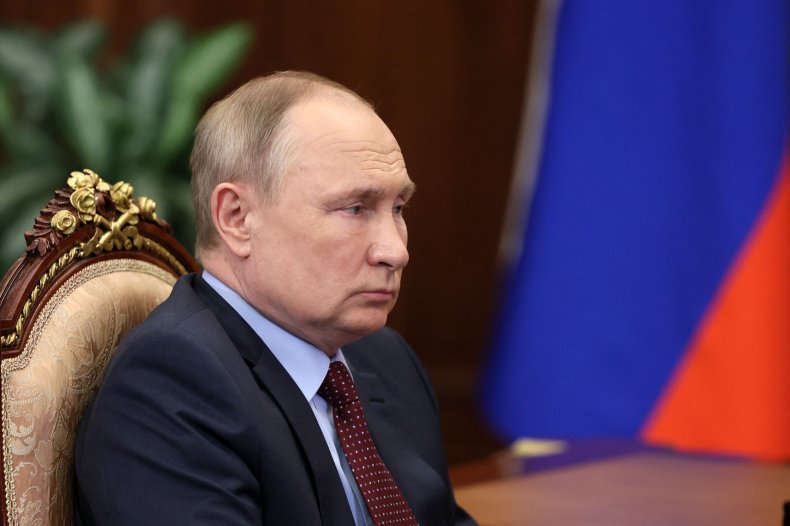 Update 03/03/22, 12:15 p.m. ET: This article has been updated with further information.