Losses on the battlefield in Ukraine could persuade Russian President Vladimir Putin to resort to nuclear weapons, the former deputy general of NATO recently said.
Rose Gottemoeller, the alliance's deputy secretary general between 2016 and 2019, praised the gains made by Kyiv's forces in their counteroffensive in the Kharkiv region but warned of what it might spur the Russian leader to do in response.
Gottemoeller told the BBC radio program Today that watching how "Putin and his coterie have been behaving during this crisis," her fear is that, "they will strike back now in really unpredictable ways that may even involve weapons of mass destruction."
When asked if she meant "a nuclear strike of some kind" Gottemoeller replied, "yes," although emphasizing she believed that this would not involve their central strategic systems, Intercontinental Ballistic Missiles [ICBMs], or submarine-launched missiles targeting the United States.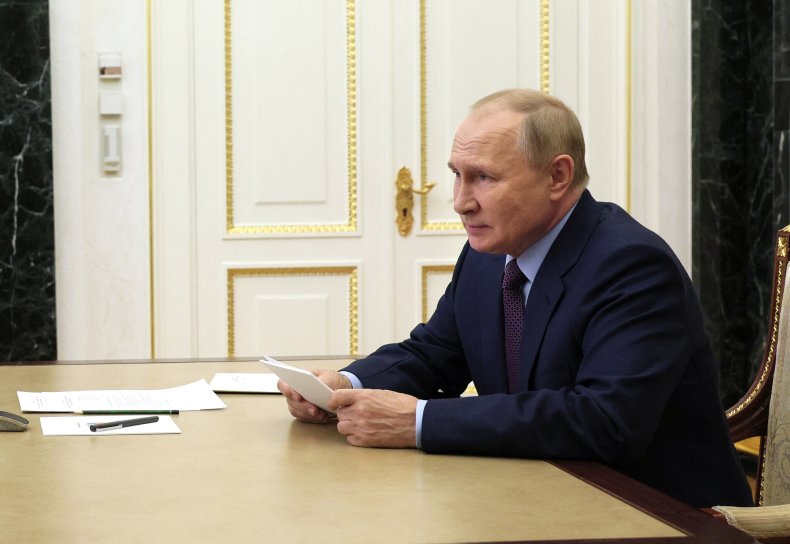 "We've been concerned from the outset of this crisis with Putin rattling the nuclear saber that he might put in play for a nuclear demonstration strike," she said on Tuesday.
This could either be "a single strike over the Black Sea, or perhaps a strike at a Ukrainian military facility", which would "strike terror not only into the hearts of the Ukrainians," but also Kyiv's allies.
"The goal would be to try to get the Ukrainians in their terror to capitulate," Gottemoeller said. "I do worry about that kind of scenario at the moment. I think the Ukrainians seem well prepared to stay the course but we will all have to be ready to stay the course, come what may."
At the start of the war, she said there were concerns that Russia would stage false flag attacks and engineer biological or chemical attacks against Ukrainian targets to blame them on Kyiv.
At the start of the war, Putin put his nuclear forces on high alert, and while Russian state television pundits have made nuclear threats on the air, military experts have so far cast doubt on the likelihood that Russia would resort to such weapons.
Gottemoeller said she had not seen evidence of a potential nuclear strike by Russia, but if there were one, she believed "we should not respond in a nuclear way."
This could involve a cyber attack or the use of conventional arms, "but we should not reach immediately for a nuclear response."
Newsweek has reached out to Gottemoeller and the Russian defense ministry for comment.
This comes as a report co-authored by the former NATO secretary general, Anders Fogh Rasmussen which was released on Tuesday, said that Ukraine's allies should give a decades-long commitment to providing Kyiv with large-scale weapons transfers and invest in its defense forces.
Separate from Ukraine's call for more arms supplies from the West, the report outlines security measures that will stop Russia from invading again that can be an alternative to Kyiv joining NATO. Putin used Ukraine's possible membership in the alliance as one of the issues justifying the invasion.