Russian State TV Shifting Tone on War, Admitting Failures
Russian state TV hosts are shifting their tone on Vladimir Putin's Ukraine war, demanding answers from the Kremlin and admitting the country's shortcomings in the conflict.
Russian journalist and editor-in-chief of Russian state-controlled RT, Margarita Simonyan, said during a recent appearance on Russia's Channel 1 that Putin's forces should be doing more to "incapacitate this enemy nation, what's left of it...fast and easy."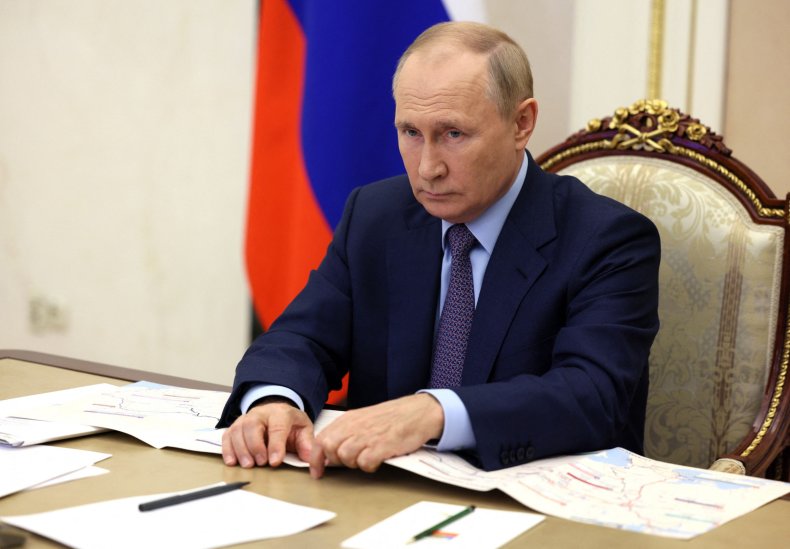 Simonyan said she and others she knows are constantly being asked: "Why aren't we doing that?"
"There is no answer. Perhaps the time has come to either do that, or to explain to the people why we aren't doing it. I, for one, don't understand it," she said.
Vladimir Solovyov, a Russian state TV host, said that he believes "it's time for harsh measures."
"We've been calling for it for a long time," he said.
Simonyan responded: "It's either time for harsh measures, or for answers that would satisfy our society."
The remarks are the latest sign that the typically pro-Kremlin pundits on Russian state TV are feeling uneasy amid Ukraine's snowballing counteroffensive in the southern part of the country that has seen Kyiv recapture swathes of territory.
In similarly pessimistic remarks on state TV this week, a former member of Russia's parliament, Boris Nadezhdin, said he believes it's impossible for Russia to defeat Ukraine, and called for peace talks.
"We're now at the point when we have to understand it's absolutely impossible to defeat Ukraine using those resources and colonial war methods with which Russia is trying to wage war, using contract soldiers, mercenaries, no mobilization," said Nadezhdin.
"A strong army is opposing the Russian Army, fully supported by the most powerful countries, in the economic and technological sense, including European countries."
Earlier this month, a Russian state TV host suggested during a segment of the program Myesta Vstrechi (The Meeting Place) that the help that Kyiv is getting from the West would stop Moscow from achieving a "total victory" in the war in Ukraine.
Since Putin's war against Ukraine began on February 24, Washington has provided Kyiv with more than $9 billion in military aid, and has supplied the country with High Mobility Artillery Rocket Systems (HIMARS) systems that have been credited with turning the tide of the war.
Ukrainian President Volodymyr Zelensky said during a video address on Monday night that Ukraine has recaptured some 6,000 square kilometers (2,400 square miles) of territory since the beginning of September, when a surprise Kharkiv counteroffensive began.
Newsweek has contacted Russia's foreign ministry for comment.