Russian State TV Pundit Says 'Impossible' to Beat Ukraine, Calls for Peace
A former member of Russia's parliament, Boris Nadezhdin, has said it's impossible for Russia to defeat Ukraine and has called for peace talks in extraordinarily outspoken criticism on state TV of President Vladimir Putin's strategy in Ukraine.
Nadezhdin's comments, in a clip viewed more than 3.2 million times, are the latest sign of unease among the usually staunchly pro-Kremlin pundits on Russian state TV as a Ukrainian counteroffensive makes unexpectedly large gains.
Nadezhdin's comments sparked a debate on the show about how Russia should respond, which included bolstering its military forces in Ukraine or withdrawing them and ending the war.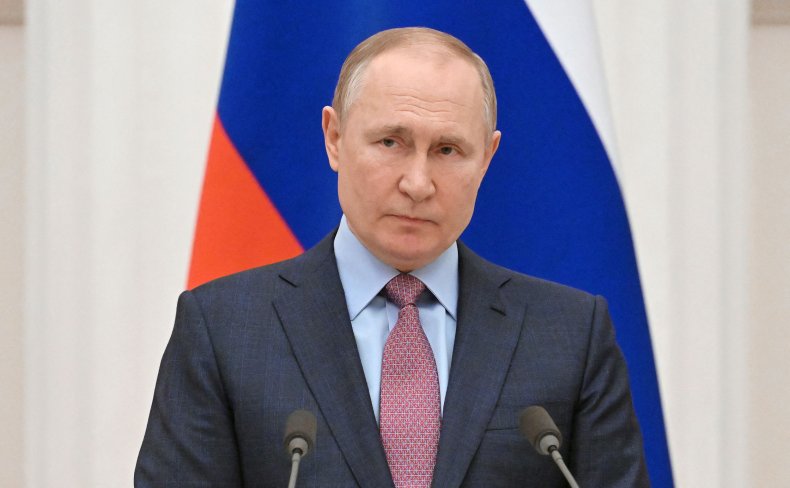 "People who convinced President Putin that the special operation will be fast and effective, we won't strike the civilian population, we'll come in, and our National Guard, along with Kadryovites [Chechen fighters], will bring things to order, these people really set all of us up," Nadezhdin said.
"The president didn't just sit there and think, why don't I start a special operation.
"Someone told him that Ukrainians will surrender, that they will flee, that they'll want to join Russia.
"Someone had to be telling him all this. They also said the same on TV.
"We're now at the point when we have to understand it's absolutely impossible to defeat Ukraine using those resources and colonial war methods with which Russia is trying to wage war, using contract soldiers, mercenaries, no mobilization.
"A strong army is opposing the Russian Army, fully supported by the most powerful countries, in the economic and technological sense, including European countries."
The TV host asked if Nadezhdin was suggesting Russia fully mobilize against Ukraine to which he insisted he wanted the opposite—peace talks to begin.
"I'm suggesting peace talks about stopping the war and moving on to dealing with political issues."
Nadezhdin is a former member of the Union of Right Forces, an economically liberal, Western-leaning party of the center-right that was dissolved in 2008. His outspoken criticism nonetheless surprised Western commentators, with Guardian journalist Shaun Walker noting that Russian chat shows "always had the 'NATO shill guest' who said relatively sensible things and could then be torn down by the others."
"But Boris Nadezhdin here speaking some dangerous truths, you wonder if he might simply get arrested soon," he tweeted.
Over recent weeks, as Ukraine launched its counteroffensive against Russian-held regions, some Russian TV pundits have turned critical of the war, opening cracks in the previously solid support and confidence in Putin's strategy voiced on state TV.
TV host Ivan Trushkin said at the beginning of September that the help Ukraine is getting from the West could prevent Moscow from achieving a "total victory."
Trushkin said that Ukraine's war effort was being done "either by U.S. approval or even coordinated by someone there."
"As long as there are outside powers willing to send people, give them weapons, fill their heads with radical information, it seems to me that unfortunately, we will be unable to attain a total victory," he added.
Last week the Daily Beast's Julia Davis posted a video, that has now gone viral with more than 1.5 million views, showing Russian pundits being critical of how the war in Ukraine has been going.
"Watch this roundup of clips, featuring panicked Kremlin propagandists on several state TV programs, discussing impressive gains by Ukraine's Armed Forces in reclaiming control over Ukrainian territory," she added as a caption.
Newsweek has contacted the Russian Ministry of Foreign Affairs and Ukraine's Ministry of Defense for comment.
Update 09/13/2022, 5:30 a.m. ET: This article was updated with additional information about Boris Nadezhdin's political background.