Russian Troops 'Failed to Organize Coherent Retreat,' Abandoned Tanks: ISW
Russian troops "failed to organize a coherent retreat" when Ukrainian forces launched a surprise counteroffensive against them in the areas around Kharkiv, Ukraine's second-largest city, according to the Institute for the Study of War (ISW).
The Guardian reported on Thursday that Ukraine had launched a surprise counterattack in the Northeast Kharkiv region, after the country spoke openly for weeks about its intent to begin a large-scale offensive on the Southern Kherson region, a strategically important location because of its proximity to the Russian-occupied Crimean Peninsula.
The Washington D.C.-based think tank ISW wrote in its daily update on Monday on the war that Russia had brought more of its forces in the south in response to a Kherson attack, but had left its front lines thin in Kharkiv Oblast.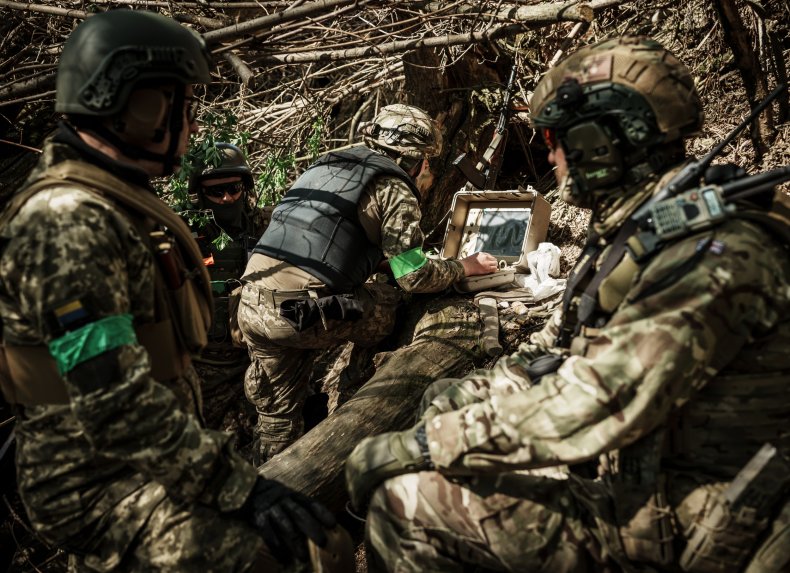 In recent days, Ukrainian forces have seized control of key cities such as Izyum and Kupyansk, forcing Russian troops to retreat. Kyiv has been making far more progress on its counterattack than many analysts predicted.
IWS also noted that social-media posts appear to show abandoned Russian tanks and other military equipment near Izyum.
"Ukrainian forces have inflicted a major operational defeat on Russia, recapturing almost all Kharkiv Oblast in a rapid counter-offensive," the ISW said. "The Ukrainian success resulted from skillful campaign design and execution that included efforts to maximize the impact of Western weapons systems such as HIMARS.
"Kyiv's long discussion and then an announcement of a counter-offensive operation aimed at Kherson Oblast drew substantial Russian troops away from the sectors on which Ukrainian forces have conducted decisive attacks in the past several days.
"Russian troops likely withdrew from the area in great haste, and social media posts show abandoned tanks and other heavy military equipment near Izyum, which indicates that Russian troops failed to organize a coherent retreat," the institute added.
The ISW said that Ukraine had turned the tide of the war in its favor and that Kyiv would likely increasingly dictate the location and nature of much of the fighting.
It added that Moscow will find itself increasing responding poorly to "growing Ukrainian physical and psychological pressure in successive military campaigns unless Moscow finds some way to regain the initiative."
Ukraine has said its offensive is snowballing – the county's chief commander General Valerii Zaluzhnyi, told on Sunday how his forces had regained control of more than 3,000 square kilometers (1,160 square miles) since the start of September.
Ukraine has also claimed to have made gains in the Kherson region, capturing several villages. Last week, U.S. officials and Ukrainian officials told CNN that Ukraine hopes to re-capture the whole region by year end.
Through the counteroffensive, Ukraine has remained quite secretive about what settlements have been taken back from Russia, not to reveal too much about where the fighting is taking place. Revealing too much information may give the Russian military the upper hand.
Russia meanwhile has rarely commented on the counteroffensive, leading to mistrust in the command and pro-war military bloggers to rail against the Kremlin and the Ministry of Defense, citing lack of progress in the conflict.
The ISW said that the Kharkiv counterattack is straining the Kremlin's relationship with the Ministry of Defense, "further alienating [Russian President Vladimir] Putin from the higher military command."
Kremlin Spokesperson Dmitry Peskov stated that Putin has postponed all his meetings with senior Russian ministry of defense in Sochi— a seemingly bizarre decision given Russia's recent setbacks in the conflict.
Newsweek has contacted the Ukrainian and Russia foreign ministries for comment.