Russia Plays Down Nuclear War Talk After U.S. Ambassador Chides NATO
Moscow has reiterated that it will not use nuclear weapons in Ukraine, a day after its envoy to the United States had criticized NATO for not taking the threat of nuclear war seriously.
State news agency Tass reported comments by Russian Foreign Ministry deputy spokesman Alexey Zaitsev that Moscow had no intention of using nuclear arms in the Ukraine war, which Moscow calls a "special military operation."
With Russia's full-scale invasion of Ukraine faltering, the prospect of President Vladimir Putin resorting to nuclear weapons has been a talking point in the media and in western capitals.
"The scenarios of our potential use of nuclear weapons are clearly prescribed in Russian doctrinal documents," Zaitsev said on Friday. "Russia firmly abides by the principle that there can be no victors in a nuclear war."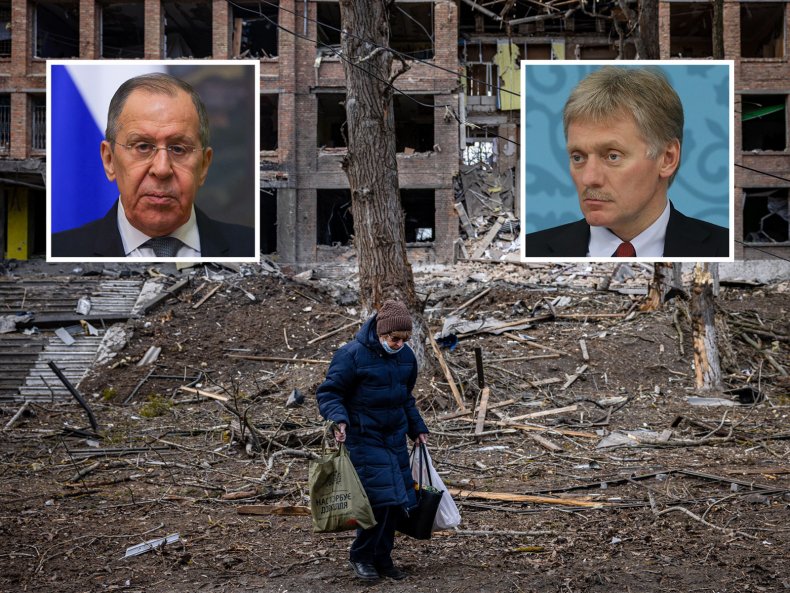 Kremlin spokesman Dmitry Peskov and Russian foreign minister Sergei Lavrov have insisted nuclear weapons will not be used in Ukraine.
However, Russian state television has been talking up Moscow's nuclear capabilities, especially in light of its testing of the Sarmat missile which has given Putin bragging rights.
But Tass reported that Zaitsev said "provocations" would only come "from the west and Ukraine," adding that Moscow would "have to be ready for any developments in the media space and directly on the ground."
He said that nuclear weapons "are not applicable to the implementation of the tasks set in the course of the special military operation in Ukraine."
Newsweek reached out to the Ukrainian defense ministry for comment.
The remarks come on the heels of a warning by Russia's ambassador to the U.S. Anatoly Antonov of an increased nuclear risk linked to the involvement of NATO in the war in Ukraine. Moscow has criticized the military help that the alliance has been giving Kyiv's forces.
As previously reported by Newsweek, Antonov said that "the current generation of NATO politicians clearly does not take the nuclear threat seriously."
Antonov told Newsweek that the United States' claims that Russia was to blame for escalating nuclear tensions were "baseless," and part of "propaganda" against Moscow, which had taken steps "to neutralize threats to our national security emanating from the Ukrainian territory."
He then outlined the "conditions under which the use of nuclear weapons is possible" as per Russia's official doctrine.
These included in response to the use of Weapons of Mass Destruction (WMD) against Russia and its allies, "or in the event of aggression against our country when the very existence of the state is jeopardized."