Only 1 in 10 Russian Soldiers Prepared To Fight Putin's War, Ukraine Claims
Only one in 10 Russian soldiers is willing to fight Vladimir Putin's war against Ukraine, according to an intercepted phone call released Tuesday by Ukraine's intelligence agency.
The majority of Russian troops are refusing to take part in direct combat with Ukrainian soldiers, the Security Service of Ukraine (SBU) has alleged.
"Russian invaders are so afraid of the [Ukraine] armed forces that only 1 in 10 is ready for a direct confrontation with Ukrainian soldiers," the SBU wrote on its Telegram channel. "This is evidenced by a new telephone conversation between the occupiers, which was intercepted by the SBU."
The SBU said it intercepted a conversation between a member of the Russian military and his wife.
"Someone gave up on us, damn it. Thirty people from the whole battalion went into battle," the SBU quoted a Russian soldier as telling his wife. "...only thirty people from the whole battalion. Thirty! Can you imagine?"
According to Ukraine's intelligence agency, each battalion typically has between 300 to 900 servicemen, depending on the type of troops.
"This explains why the Russian occupiers are trying not to attack directly, but are attacking Ukrainian settlements from afar," the SBU wrote.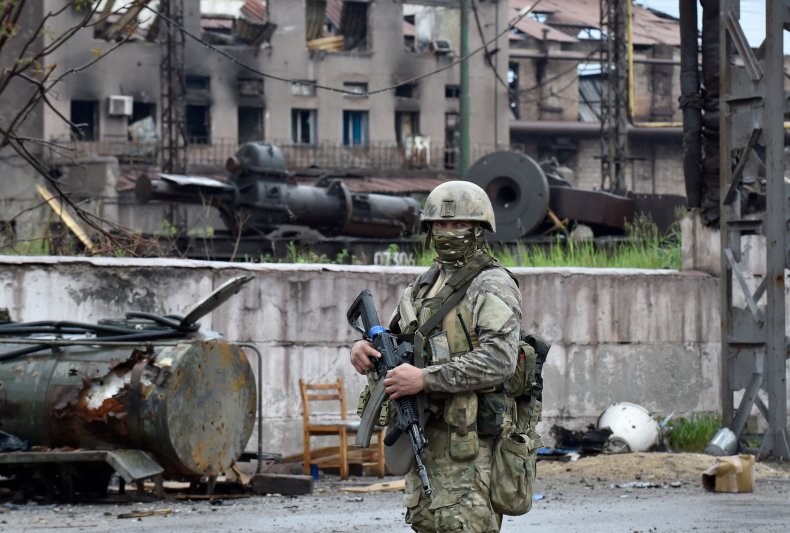 Earlier, the SBU released what it claimed to be intercepted phone conversations that showed Russian troops attempting to arrange fake marriages in an effort to escape Putin's war in Ukraine, which began more than 100 days ago.
"The Russian occupiers are trying to make sham marriages to escape the war," Ukraine's intelligence agency wrote on Facebook on June 7. "This is evidenced by telephone conversations of Russian invaders, which were intercepted by the SBU."
The SBU alleged that a Russian soldier described during the phone call how he asked his friend to "go to the registry office and file a marriage proposal," in order to avoid fighting Putin's war in Ukraine.
"Due to the significant number of defectors in the army of racists, control was significantly strengthened. So now they can return home only in three cases: injury, death of the occupier or a close relative," Ukraine's intelligence agency added. "The option with a fictitious marriage, no matter how original it was, did not work for the soldiers."
The SBU also previously released a text message exchange between two Russian soldiers that purportedly showed Russian troops being forced to eat dogs because of ration shortages.
There have been multiple reports of food shortages and low morale among Russian soldiers since Putin invaded Ukraine on February 24.
Newsweek was unable to independently verify the SBU's claims. Russia's Foreign Ministry did not return a request for comment before publication.