Russia, After Month of Failure, Says Ukraine War Going According to Plan
Russia's Ministry of Foreign Affairs declared on Thursday that its campaign in Ukraine is going "according to plan"—despite reports on the ground suggesting the opposite.
"Exactly one month since the start of the special military operation in Ukraine, it is going according to plan, and all the stated goals will be achieved," the ministry posted on Twitter.
Cities such as Mariupol and Kyiv are under almost-constant Russian shelling, but the Ministry of Foreign Affairs also claimed that "life is returning to normal" in the parts of Ukraine occupied by Russian forces and "liberated from nationalists."
It is unclear which territories the ministry is referring to, as fighting continues even in the breakaway regions of Luhansk and Donetsk in eastern Ukraine, which were recognized as independent states by Russia just ahead of the invasion of Ukraine.
The Kremlin's take on events is in direct contrast to remarks made in Washington, D.C. and in London.
On Tuesday, the national security adviser Jake Sullivan said Russia had "manifestly failed" to achieve the three goals of its invasion, which were "to subjugate Ukraine," "to enhance Russian power and prestige" and "to divide and weaken the West."
Sullivan added that Moscow's troops had "thus far achieved the opposite" but he cautioned that, despite the apparent setbacks, the war would not end "easily or rapidly."
Last week, the UK's Defense Ministry said the Russian military campaign in Ukraine had "largely stalled on all fronts." This statement was disputed by Moscow.
One month after launching its invasion, Russia has lost 10 percent of its combat capabilities, according to the Pentagon, and U.S. officials estimate that more than 7,000 Russian troops have been killed.
On Monday, the pro-Kremlin tabloid Komsomolskaya Pravda briefly reported an even higher death toll, estimating the number of Russian troops fallen at 10,000. The report was later removed from the tabloid's website.
The figure reported by Russia's Ministry of Defense is fewer than 500 deaths among its troops.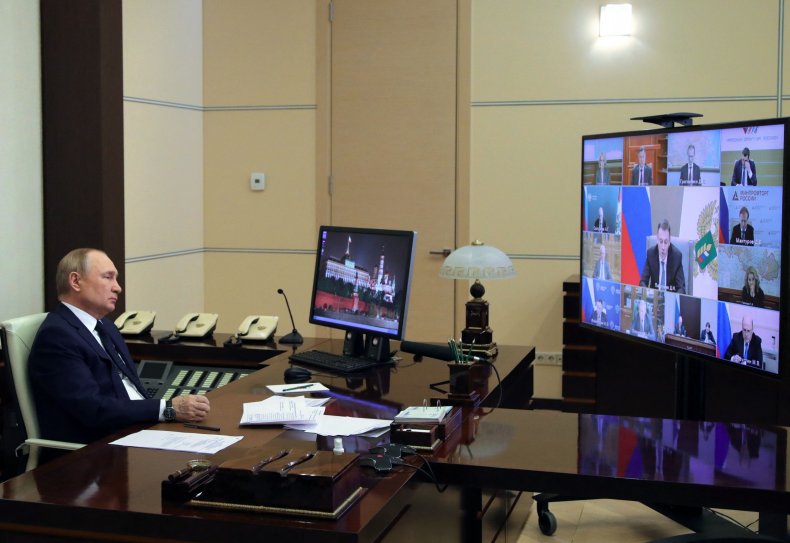 Russian troops have been struggling to make advances in Ukraine beyond the initial gains, stalling outside Kyiv and Kharkiv in the east.
Mariupol, considered one of Russia's strategic targets, remains under Ukrainian control despite a devastating siege that has lasted more than three weeks—leaving the port city's residents with almost no water, food or electricity.
According to the Pentagon, Russian troops are suffering from low morale, supply shortages and logistical and command challenges.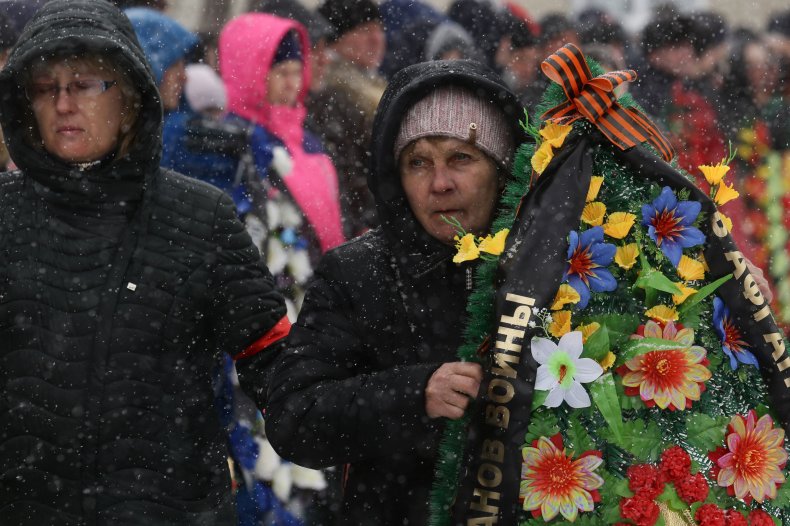 In an interview with CNN on Tuesday, Kremlin spokesperson Dmitry Peskov said President Vladimir Putin had not yet achieved his goals, but the campaign in Ukraine "is going on according to plan."
Peskov also claimed that Russia was forced to launch its attack to defend the breakaway regions of Donetsk and Luhansk.
"It was perfectly clear for us […] for our military specialists, that Ukraine was going to launch an offensive," he said. He cited the massing of 120,000 Ukrainian troops along the Russian border, but failed to mention the build-up of Russian soldiers and equipment before the war.
Correction 03/24/22, 11:30 a.m. ET: This article was updated to reflect that the tweet was posted by the Russian Ministry of Foreign Affairs, not the Ministry of Defense. Extra information was also added.