Russia has said it does not intend to overthrow President Volodymyr Zelensky's government nor occupy Ukraine.
Using the Kremlin terminology for the war, Russian foreign ministry spokesperson Maria Zakharova said the goals of Russia's "special military operation" were "the protection" of the self-proclaimed Donetsk and Luhansk people's republics in the Donbas region.
The areas in the eastern part of Ukraine have been the scene of conflict since 2014, following Russia's seizure of Crimea.
Russia was also pursuing the "demilitarization and denazification" of Ukraine, she said, and sought to eliminate the military threat Ukraine posed to Russia due to its ties with NATO.
She also took a swipe at "disinformation" by "Western intelligence services" in media outlets of Western countries.
She told a briefing on Wednesday that Russia's tasks "do not include either the occupation of Ukraine or the destruction of its statehood, nor the overthrow of the current government," according to state-owned news agency Tass.
"It is not directed against the civilian population," she said, although there are widespread accounts and video footage of civilians being targeted since the start of the invasion ordered by President Vladimir Putin on February 24.
Amnesty International said that a Russian air strike on the city of Chernihiv which reportedly killed 47 civilians on March 3 should be investigated as a war crime.
Ukrainian lawmaker Dmytro Gurin told the BBC that the southeastern city of Mariupol, which has been besieged by Russian forces, has just three days of food supplies left.
Gurin said that he had been informed by the city's authorities that the streets of the strategic port city are lined with bodies and that a mass grave had been dug because shelling had made cemeteries inaccessible.
Ukrainians continue to flee their country amid Europe's biggest refugee crisis since World War Two.
Russia and Ukraine agreed to a day-long ceasefire on Wednesday around evacuation corridors to allow civilians to escape the fighting, including regions near Kyiv, in Zaporizhzhia in the south, and some parts of Ukraine's northeast.
Despite a third round of peace talks between Russia and Ukraine ending on Monday with little progress, Zakharova appeared to hold out hope for the next round of diplomacy.
"We hope that a more significant step forward will be taken in the next rounds of negotiations," she said.
Her comments add to speculation over Putin's endgame, as Russia faces significant troop losses and faces scrutiny over a lack of progress from his forces.
"The set goals of returning Ukraine to the origins of its sovereignty, enshrined in the Declaration of Independence, which proclaimed its neutral status and cooperation with Russia, as the Russian leadership stated, will be fulfilled," Zakharova said.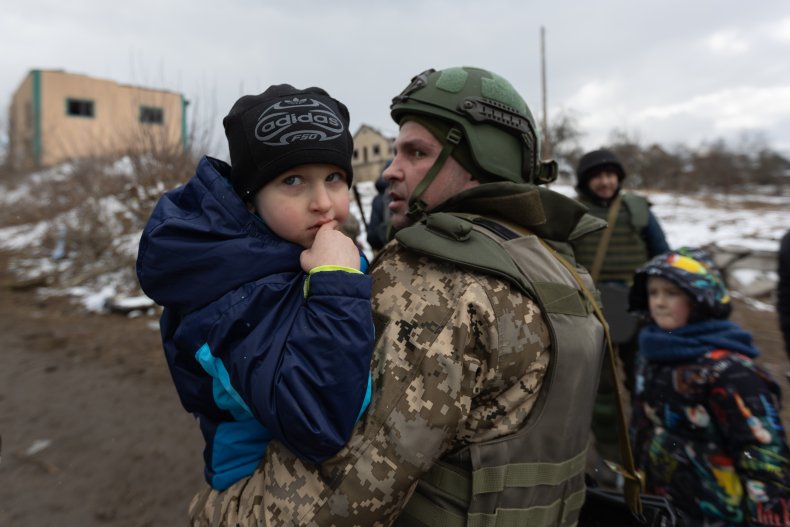 Update 03/09/22, 7:05 a.m. ET: This article has been updated with further information.