Did Russia Attack U.S. Officials in Cuba? U.S.S.R. Used Microwaves Against American Diplomats During Cold War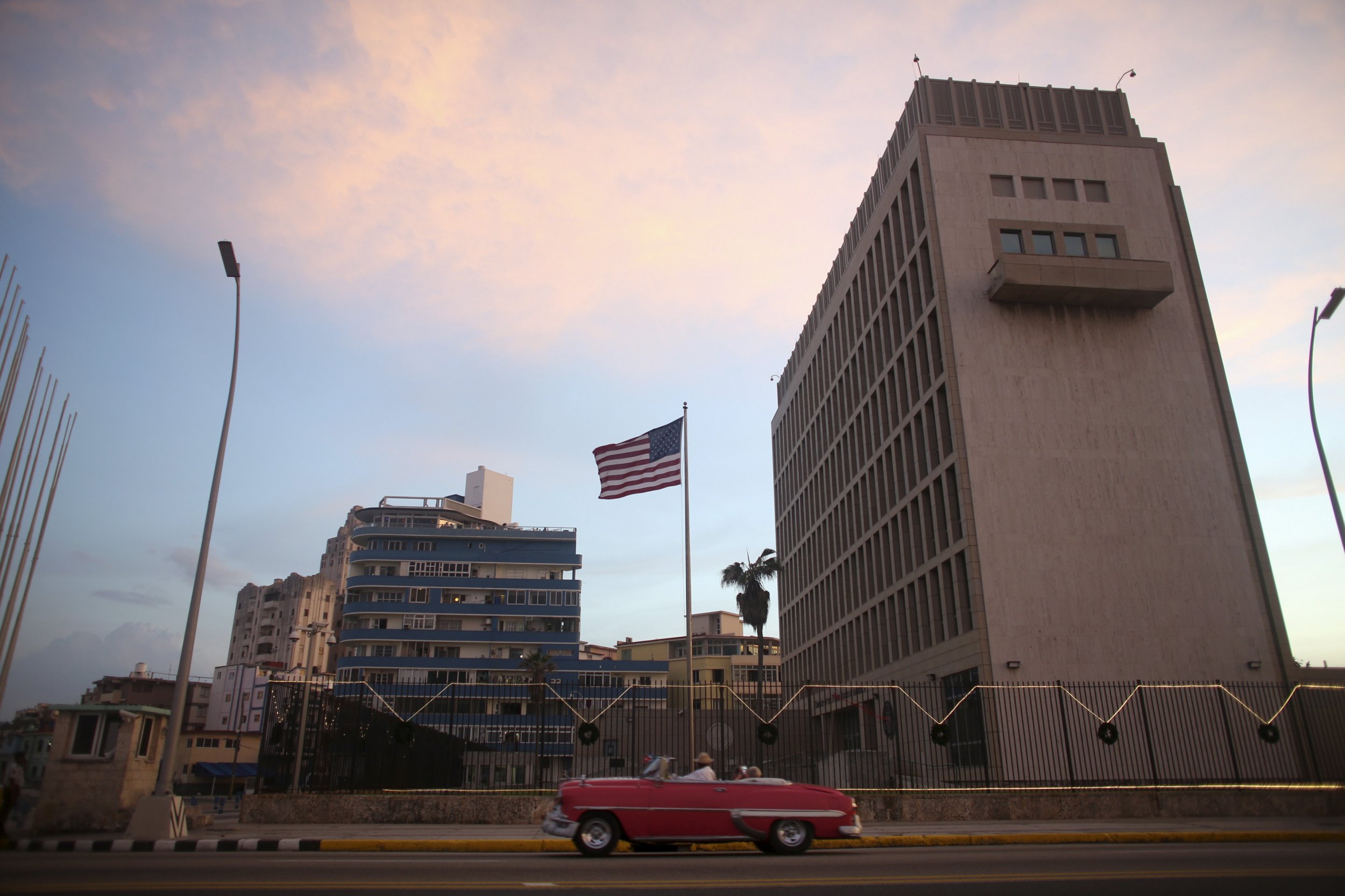 A string of mystery attacks on United States officials stationed in Cuba bears a resemblance to some carried out by the Soviet Union against the American Embassy during the Cold War. A third country, such as Russia, even could have launched the recent attacks, possibly without Cuba's knowledge.
Related: U.S. officials in Cuba suffer mystery illness, igniting fresh diplomatic storm
The State Department is refusing to go into details about the nature of a "variety of physical symptoms" suffered by multiple U.S. government personnel stationed in Havana since disclosing the incidents Wednesday. It was confirmed, however, that some of the affected officials had left Cuba. (Two Cuban diplomats were told to leave the U.S. in May.) An investigation is ongoing.
Based on conversations with U.S. officials, the Associated Press has reported that possibly five diplomats suffered severe hearing loss as a result of the use of a covert sonic weapon. Speaking at a news briefing on Thursday, State Department spokeswoman Heather Nauert said she "can't confirm" the details of the symptoms and said officials were "still trying to determine the actual cause of their situation."
Deepening the scale of the incident, the Canadian government said some of its personnel had experienced similar symptoms.
"We are aware of unusual symptoms affecting Canadian and U.S. diplomatic personnel and their families in Havana," Brianne Maxwell, a spokeswoman for Global Affairs Canada, tells Newsweek. "The government is actively working—including with U.S. and Cuban authorities—to ascertain the cause. At this time, we do not have any reason to believe Canadian tourists and other visitors could be affected."
In a statement issued Wednesday, Cuba strenuously denied playing any role in any attacks against foreign officials.
"Cuba has never permitted, nor will permit, that Cuban territory be used for any action against accredited diplomatic officials or their families, with no exception," it read.
According to the AP's reporting, U.S. officials were investigating the possibility that the attacks were perpetrated by another country, including Russia. The incidents were said to have taken place in late 2016, a time when the U.S. was accusing Russia of interfering in its election. President Barack Obama later expelled 35 Russian diplomats and ordered the closure of two Russian compounds in the U.S.
In the 1960s, during the Cold War, the U.S. government discovered that its embassy in Moscow had been besieged with low-level microwaves. The discovery of what became known as the "Moscow signal" led to the establishment of the top-secret Project Pandora to ascertain the effects of being subjected to such electromagnetic radiation. There were fears at the time that it may even have been an attempted form of mind control, although it was ultimately thought to be for the more mundane purpose of eavesdropping.