A senior Russian general accused the U.S. military of deceiving Moscow about the intentions of missile positions across tense borders in Eastern Europe and of possibly planning to deploy new longer-range weapons in the region.
Major General Andrei Sterlin, head of the Main Operational Directorate of the Russian military's general staff, told Moscow's lower house of parliament Thursday that the U.S. may have accelerated preparations to place medium or intermediate-range missiles in Romania after both countries suspended their commitments to the 1987 Intermediate-Range Nuclear Forces (INF) Treaty. The deal banned land-based weapons ranging between 310 and 3,420 miles.
"It is possible that the Pentagon has decided to step up facilities preparations without waiting for legal procedures concerning the INF Treaty to complete," Sterlin said, arguing that Washington has rebuffed Moscow's attempts to resolve their dispute, the state-run Tass Russian News Agency reported.
The U.S. has already positioned an advanced missile defense system known as the Aegis Ashore in Romania and planned another one in Poland. Sterlin said Thursday that "as far as these weapons are concerned, the U.S. tried for decades to convince us that its missile defense plans aimed to counter the limited missile threats from North Korea and Iran and would not affect Russia's deterrence capability. Today, Washington doesn't deny that the global missile defense system is targeted against Russia."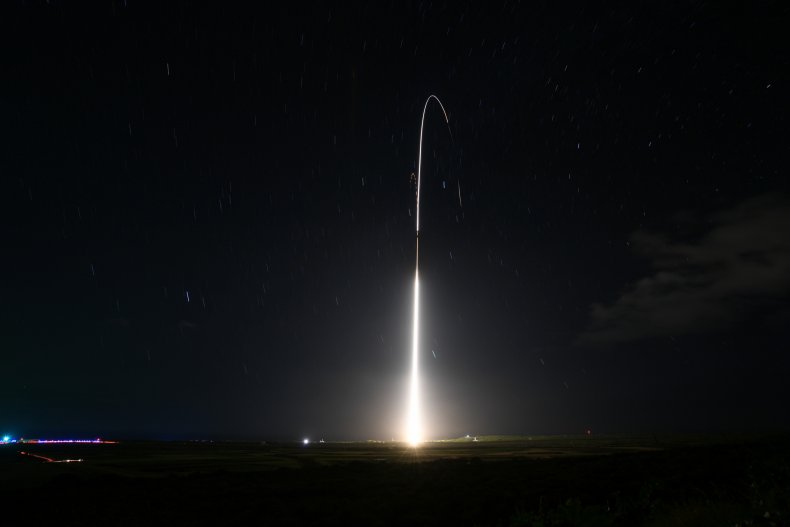 President Donald Trump suspended U.S. obligations to the INF in February, following longstanding accusations that Russia's Novator 9M729 cruise missile violated the agreement. Moscow has denied this allegation and counterclaimed that Aegis Ashore could be used offensively by the U.S. if needed, thus breaking the deal's terms, and that the deployment of U.S. military drones could be considered a breach as well.
Following Trump's suspension, Russian President Vladimir Putin also proposed a withdrawal and legislators in Moscow voted to do so last week. The Russian leader announced a one-sided moratorium on developing the once-banned weapons until he witnessed such developments on the U.S. side and Moscow has claimed to have seen just that.
"We have done everything possible to preserve the Intermediate-Range Nuclear Forces Treaty," Russian Deputy Foreign Minister Sergei Ryabkov told the lower house of parliament Thursday, according to Tass. "However, our initiatives to address the concerns on both sides based on mutual transparency were rejected."
"Now, we are starting to gear up for a potential deployment of U.S. intermediate-range ground missiles," he added. "The decisions on response measures are being implemented."
The Russian diplomat met Wednesday with David Hale, U.S. Under Secretary for Political Affairs, but readouts from both sides appeared to show little progress in reducing the renewed tensions between the world's top two military powers.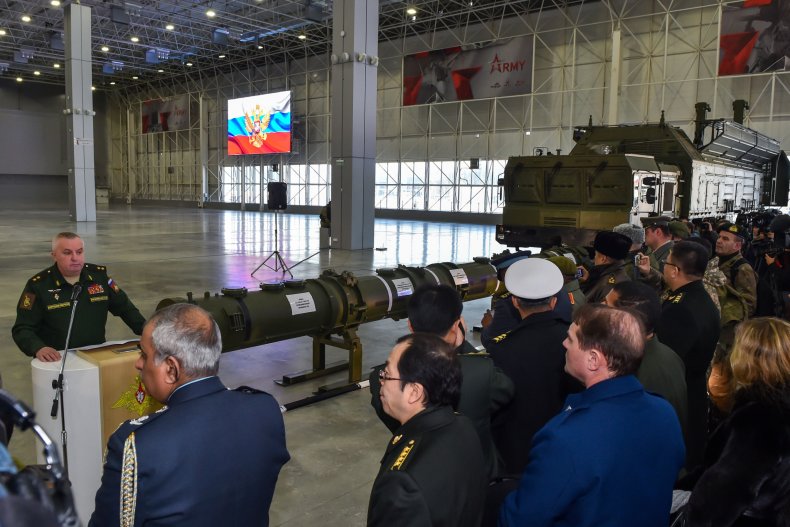 Putin has for years protested what he and his officials believed to be the Pentagon's development of a missile defense shield with the support of allies such as Poland and Romania that were part of NATO, a U.S.-led Western military alliance that has inched closer to Russia's borders in the years since the Cold War. Poland and Romania are each only a few hundred miles from Russia's western border.
Last year, Putin revealed a number of state-of-the-art, nuclear-capable weapons systems said to be invulnerable to even the most modern defense systems, expressing frustration that his earlier complaints were ignored. As this arsenal—including an intercontinental ballistic missile, a hypersonic glide vehicle and an underwater nuclear torpedo, among others—went under testing, Trump declared his intention to make the global missile shield a reality during his Missile Defense Review in January.
The ambitious plan included more domestic anti-missile measures as well as space-based interceptors that have angered both Russia and China, who have unsuccessfully appealed for the U.S. to sign a treaty banning weapons in space. Trump has, however, sought to get Beijing involved in a new INF deal as well as in renewing another landmark arms control agreement, the New Strategic Arms Reduction Treaty (START) that limits the U.S. and Russia's nuclear arsenals, but China—which has significantly less nuclear weapons—has declined on both accounts.