Russia Is Building Its Own Wikipedia After Putin Says The Country Needs One
Weeks after Russian President Vladimir Putin suggested that his country develop an alternative to the massively popular Wikipedia free online encyclopedia one prominent editor has revealed he was working to do just that.
Speaking Thursday to the state-run Tass Russian News Agency, Great Russian Encyclopedia executive editor Sergei Kravets said that he was developing a digital version of the famed 21st-century Great Soviet Encyclopedia commissioned by Putin. "The project, which began in July, is anticipated to take 33 months," he said. "It will be completed by the spring or summer of 2022."
The name has not been selected, but Kravets said he sought a title that both evoked the prestige of the Great Russian Encyclopedia and could bring such a work to a contemporary, young audience.
"As many as 35 percent of students are aware of its existence, they consider it to be reliable but a bit outdated. As for professors, nearly 100 percent are acquainted with the encyclopedia and believe it to be fundamental and reliable," he said. "If we create something new, we need to maintain continuity, credibility, depth and reliability, but at the same time, we should eliminate its antiquatedness and reach out to new areas."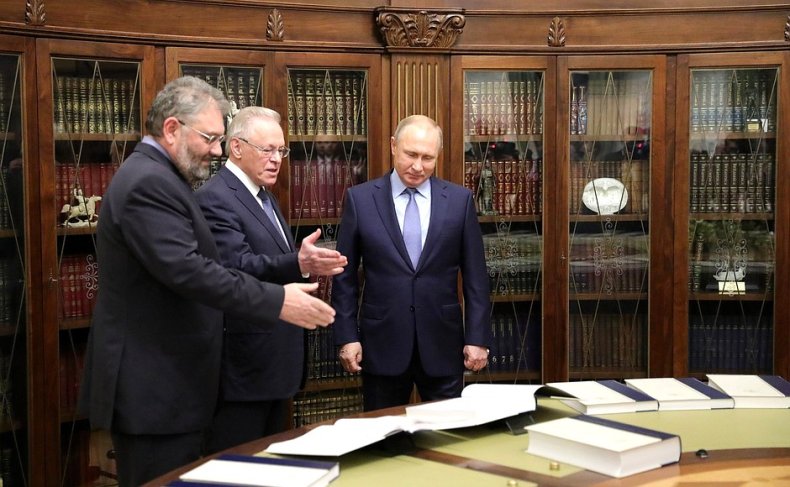 Establishing a Russian Wikipedia-style database has been a source of debate in Russia for years. The idea was brought up by lawmaker Yelena Yampolskaya, a member of Putin's ruling United Russia Party and an outspoken supporter of the Soviet Union, at a December 2016 a joint meeting of the Council for Culture and Art and the Council on the Russian Language during which she appealed to Putin for more indigenous forms of sports, culture and entertainment.
"We need a national reference system so that people have resources other than Wikipedia at their disposal," Yampolskaya, who last year went on to become head of the Russian lower house of parliament's culture committee, said, berating mobile game Pokémon GO as "the devil's work and the product of a global conspiracy."
A year later, in 2017, Kravets met with Putin alongside Russian Academy of Sciences member Yury Osipov to present the Russian leader the final, 35th volume of the Great Russian Encylopedia. The two men thanked Putin for his guidance but called for more support in bringing the vast work online, an endeavor he immediately praised.
"You are right, when they read Wikipedia online, people get a lot of varied and important information. However, when it is not entirely accurate, it does more harm than good," Putin said at the time. "This is why this information touchstone is so valuable."
Two years later, the Kremlin announced in a draft law that it would spend up to $27 million in establishing a Russian-language Wikipedia alternative during 2020-2022, but at a meeting earlier this month Putin elicited some controversy at home and abroad with comments that some took to mean he may move to block access to the original site, which has more than one and half a million articles in Russian.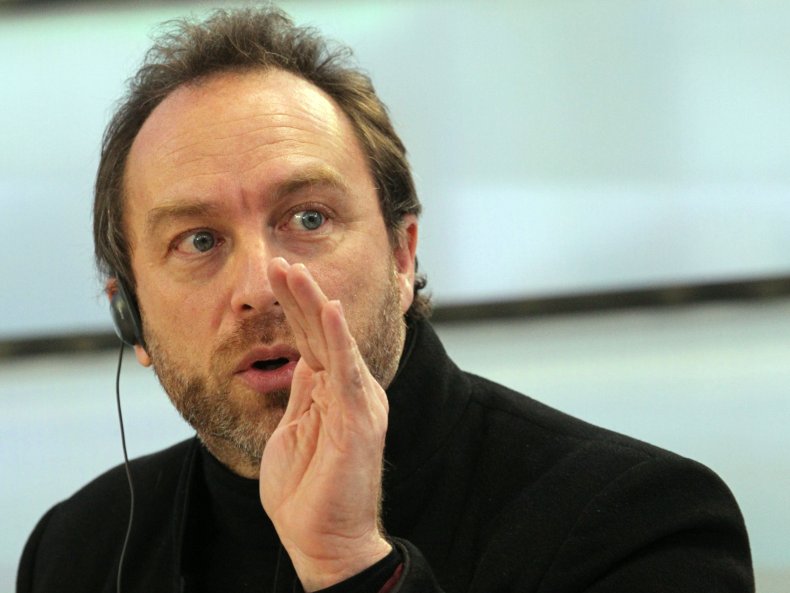 Putin held a meeting of the Presidential Council on the Russian Language on November 2. During the session, before the president weighed in, two other participants brought up the subject of Wikipedia, both questioning its accuracy and warning of its effect on society and the proliferation of Russian-language knowledge.
"Regarding Wikipedia, this has already been mentioned here: It is better to replace it with the new Great Russian Encyclopedia in electronic form, we are now talking about this with our colleagues," Putin said. "This will be, in any case, reliable information in a good, modern, by the way, form."
Days later, Kremlin spokesperson Dmitry Peskov issued a clarification on the Russian leader's comments, saying "Wikipedia is a popular and respected self-updated resource," according to Tass.
"What the president and some of the speakers [at the Council's meeting] meant was that with all due respect, no one guarantees the credibility of information available on Wikipedia," Peskov said. "The president highlighted the need to create an encyclopedia-style source of knowledge and make it accessible."
"That's what the Great Soviet Encyclopedia is," he added, emphasizing that "there cannot be, nor have there been any bans or restrictions on access to Wikipedia."