Russia Vows 'Retaliatory Steps' Over Finland NATO Membership
Russia has vowed to take "retaliatory steps" in response to Finland's announcement that it plans to apply to join NATO.
"Moscow will be left with no choice but to respond to Finland's decision to join the military alliance," Russia's foreign ministry said in a statement.
"Finland joining NATO is a radical change in the country's foreign policy."
"Russia will be forced to take retaliatory steps, both of a military-technical and other nature, in order to stop threats to its national security arising," the ministry said.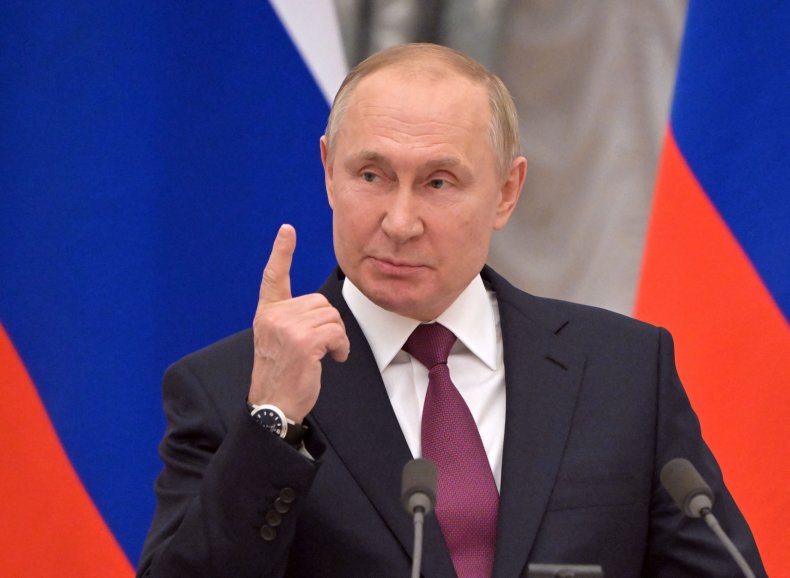 Finland and neighbor Sweden have weighed applying for NATO membership since Russian President Vladimir Putin invaded Ukraine on February 24.
Finland and Sweden joining NATO after decades of military non-alignment would mark a major change in their security policy and a dramatic shift in Europe's security landscape.
"Helsinki must be aware of the responsibility and consequences of such a move," Russia's foreign ministry said.
Putin, in announcing what he called a "special military operation" in Ukraine more than two months ago, warned against a NATO expansion near its border.
Kremlin spokesman Dmitry Peskov separately said Thursday that the move is "definitely" a threat to Russia, which shares a more than 800-mile border with the country.
He was cited by Reuters as saying that the Nordic country had joined "unfriendly steps" against Russia.
Russia would "analyze and take necessary measures to balance the situation and ensure our security," should Finland join NATO, Peskov said.
"This cannot fail to arouse our regret, and is a reason for corresponding symmetrical responses on our side," he told reporters.
Russia previously threatened "serious military-political repercussions" if Finland and Sweden were to join the alliance. Moscow has warned that the move "will not bring stability" to Europe.
Finland's leaders said earlier on Thursday that joining NATO would "strengthen Finland's security," and that they must apply to join the alliance "without delay."
"As a member of NATO, Finland would strengthen the entire defense alliance. Finland must apply for NATO membership without delay. We hope that the national steps still needed to make this decision will be taken rapidly within the next few days," Finland's President Sauli Niinistö and Prime Minister Sanna Marin said in a joint statement
Newsweek has contacted Finland's Ministry for Foreign Affairs for comment.
NATO declined to comment on the statement issued by the Russian foreign ministry.
Update: 05/12/22, 8:03 a.m. EDT: This article was updated with additional details, quotes, and background information.