Former Wagner Group mercenaries are finding it difficult to get jobs as they return to civilian life in Russia after fighting in Ukraine, it has been reported.
The ex-fighters from the private military company (PMC) have shared stories in online forums about being denied work. Many have had to take low-paid jobs as taxi drivers, construction workers or doormen.
Wagner actively recruited from prisons in Russia, promising fighters a pardon if they completed a six-month tour in Ukraine, where they were prominent in the battle for the Donetsk town of Bakhmut.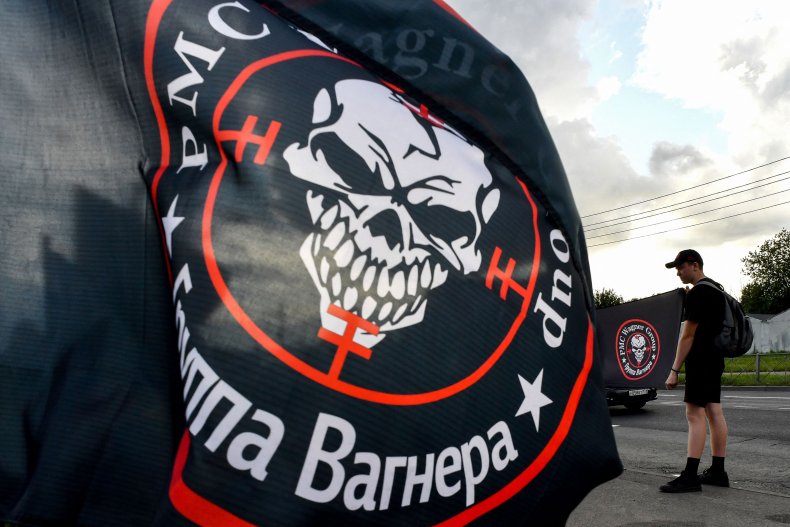 The PMC members also did not face charges following their mutiny against Russia's military establishment in June, led by its late founder Yevgeny Progozhin.
Since the mutiny ended, Moscow withdrew Wagner from Ukraine, and Prigozhin died in a plane crash widely considered to have been ordered by Russian leader Vladimir Putin.
But the ex-mercenaries are being excluded from jobs, despite promises of being given a fresh start. This is according to independent Russian-language news outlet Mozhem Obyasnit (MO) (We Can Explain) on Telegram.
The mother of one Wagner fighter, named as Svetlana, told the outlet that her son, who was an ex-convict, was looking to take a job at a new factory that built kamikaze drones in the Kamchatka region. However, he was refused the role, despite his official pardon. "They said you'd better look for another place," Svetlana told the outlet. "They didn't even take an application."
Another woman from the Tyumen region said that her husband was unable to get a job at a factory in security and had been forced to work as an unlicensed taxi driver.
A recruitment agency working for a military engine plant told Mozhem Obyasnit that candidates with convictions for theft, drugs or murder would not be eligible, "even those who have been pardoned."
An agency recruiting for Moscow's Sheremetyevo Airport told the outlet that it was forced to turn away candidates due to pressure from Russia's main intelligence service, the FSB.
A job agency recruiting for an assistant chef role at a franchisee of the Burger King fast-food chain, which has refused to obey the U.S. parent company's order to shut down, is also not taking ex-Wagner fighters. "We still have couriers; maybe they'll hire a courier," the outlet was told.
In one of the online chats, also shared by X (formerly Twitter) user ChrisO_Wiki, who posts about the war in Ukraine, a relative of the ex-mercenaries said that the authorities had broken promises that they could have a clean slate.
The Wagner Group also provided security and a footprint for the Kremlin in Africa, but it is uncertain which role it may play in the continent during its period of transition.
The Central African Republic is said to be distancing itself from Wagner, which led the Russian military blogger Rybar to write on Telegram that this could turn out to be contagious across the continent.
Newsweek has contacted the Russian Defense Ministry by email for comment.